Whether mustard is your friend or foe, check out these creative new ways to incorporate the condiment in bold or subtle recipes that don't include a hot dog.
By Annelise McAuliffe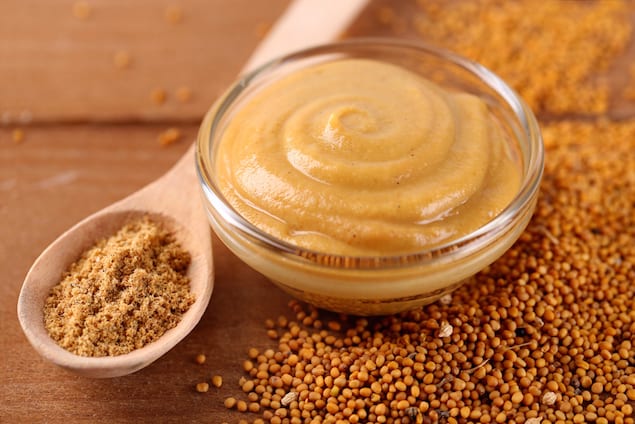 Shutterstock: Africa Studio
Made from the seeds of the plant, mustard comes in a variety of style from spicy whole grain to Dijon with a million flavor addition, to the basic ball park yellow. Rather than just drizzling it on a sandwich, here are some of our favorite less common ways to highlight mustard.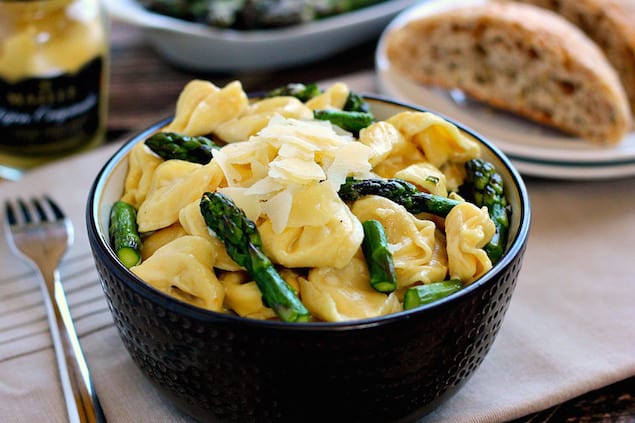 Pasta Sauce
Add about a tablespoon of tangy mustard to your favorite rich pasta sauce. That small spoonful will help to break up the heavy, buttery flavors with some tang. Try this tortellini recipe served in a cheesy, cream sauce with a touch of Dijon mustard for great flavor. Adjust the amount of mustard according to your tastes. Get the recipe here.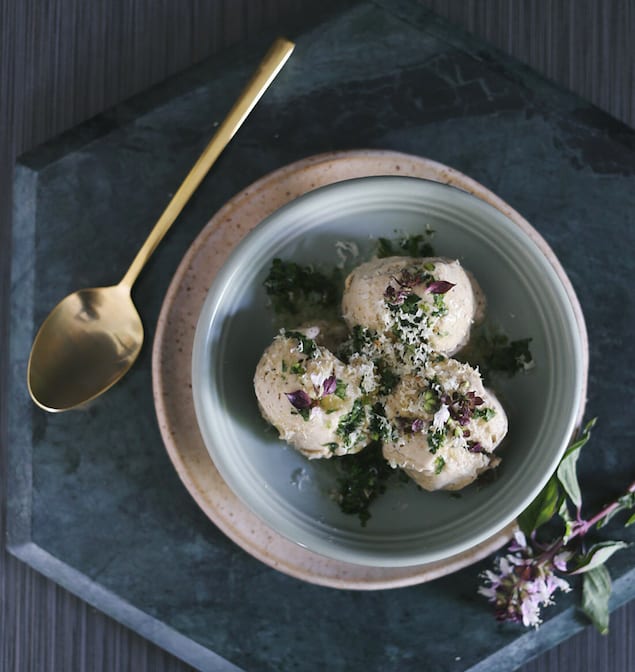 Mustard Ice Cream
This may sound ridiculous, but give it a try! Mustard is exactly what a creamy walnut ice cream needs to take it to the next level. Served with an herb syrup, this recipe is a gourmet delight that will wow your dinner guests. Get the recipe here.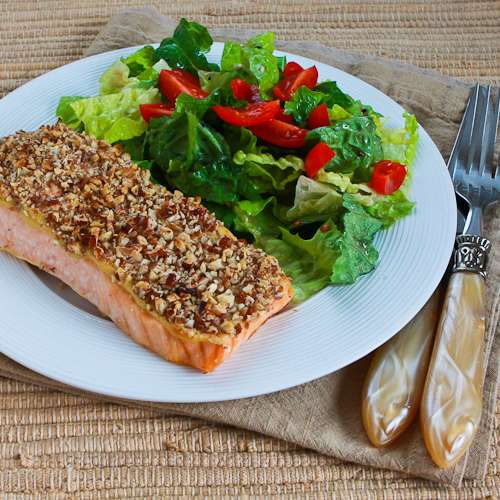 www.kalynskitchen.com
Mustard Crusted Fish
We all know that mustard is an easy way to flavor chicken or turkey, but how about fish? Mustard seeds can crust seafood, Dijon can be made into a vinaigrette to drizzle over cured seafood, or any kind of smooth or grain mustard be slathered right on top. The other great thing about mustard as an ingredient is that it goes wonderful with nuts. Toss dried mustard with your mix before toasting and you are set for a whole new burst of flavors. This salmon recipe combines both pecans and mustard together to create a crust that crisps nicely as it cooks. Get the recipe here.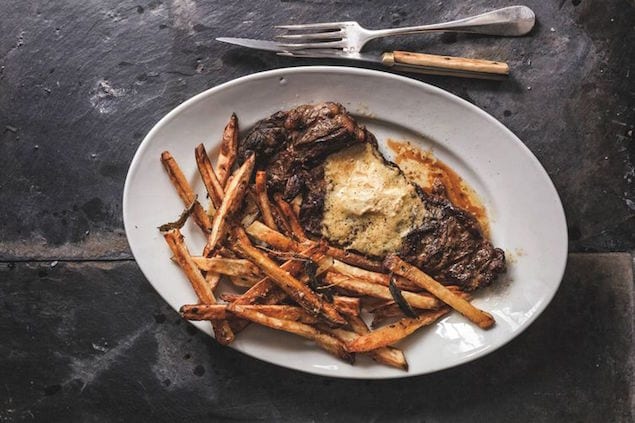 Photo by My Paris Kitchen
Mustard Butter
Anything with butter is bound to be delicious! So why not add mustard to the mix? Simply combine Dijon mustard, dry mustard, and maybe some lemon zest or garlic and you are set. Serve the delightful new spread with pretzels, let it melt deliciously over a peice of steak, or spread it on toast or a bagel and enjoy on its own or with smoked salmon and dill. Try this recipe.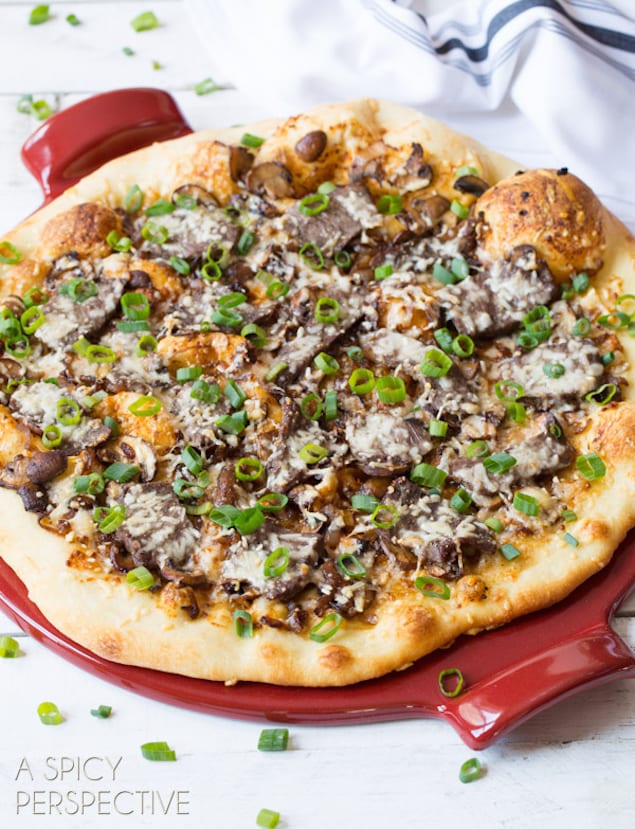 www.aspicyperspective.com
Add it to Pizza
The next time you make a pizza that is heavy with meat or mushrooms, swap out the basic tomato sauce for a spread of spicy mustard instead. Get the recipe here.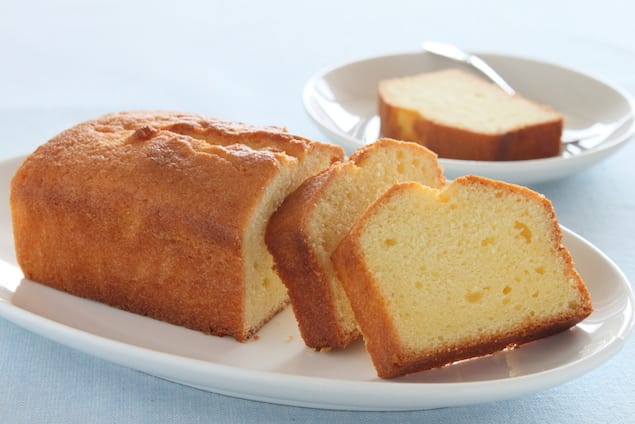 Shutterstock: hanabiyori
Mustard Spice Cake
The next time you make a traditional pound cake or vanilla bundt cake, try adding mustard that will mellow out as it cooks. In a cake that already uses lemon zest, the background taste of mustard will add a special, subtle zing. Try this recipe.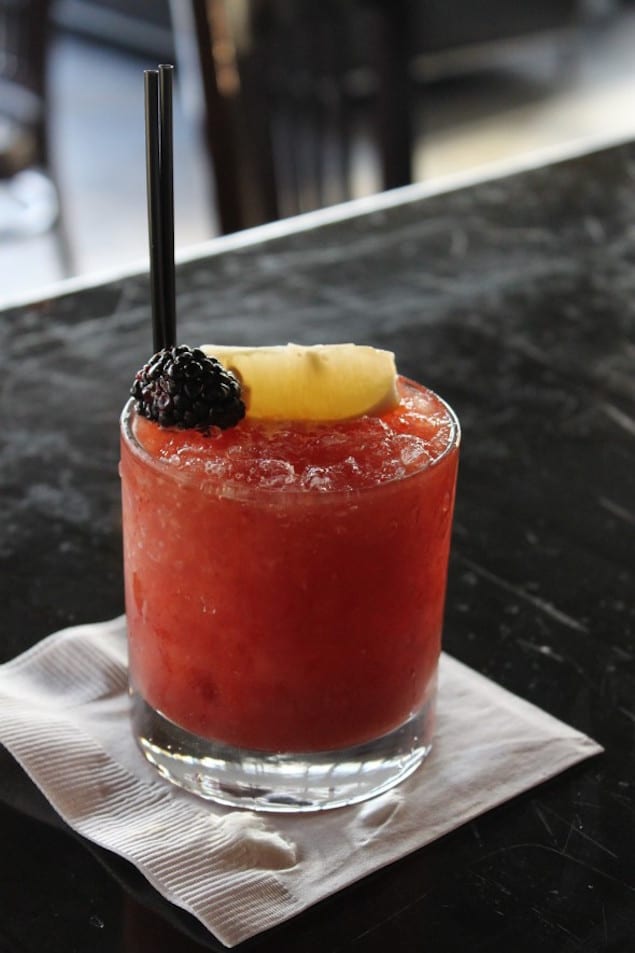 www.drinkdogma.com
Mustard Cocktail
Every good cocktail will have a dose of acid or spice, so why make that mustard? A drink with honey, mustard, and an herbal tequila or with berries could be just the drink for you. Or use it to make a mustard shrub. Check out some recipe ideas here.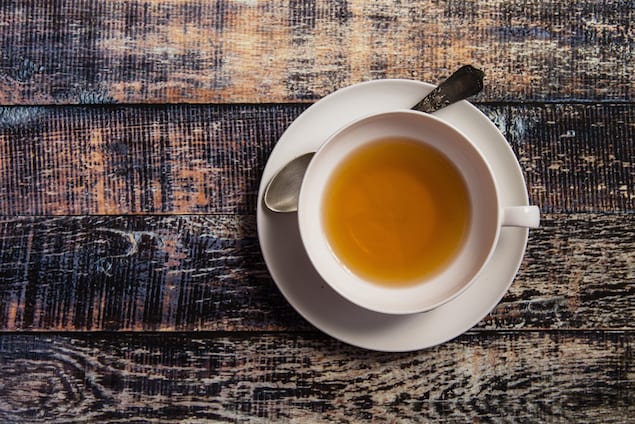 Shutterstock: VioNet
Healing Mustard Tea
The next time you are starting to feel under the weather, stir a spoon of mustard into your cup of tea. It is said to cure soar throats and banish typical cold and flu symptoms.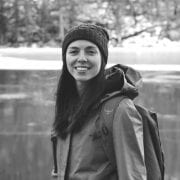 Annelise McAuliffe
Mandatory family outings to the Detroit farmers' market and nightly home-cooked meals cultivated Annelise's respect and curiosity for food. A graduate of The Culinary Institute of America, she spends her free time in New York City recipe testing, eating breakfast all day, and dreaming up international culinary adventures.