Nega Maluca is a dense and not-too-sweet cake which is often served at Brazilian parties to 'help soak up the alcohol'.
By Ruby Moukli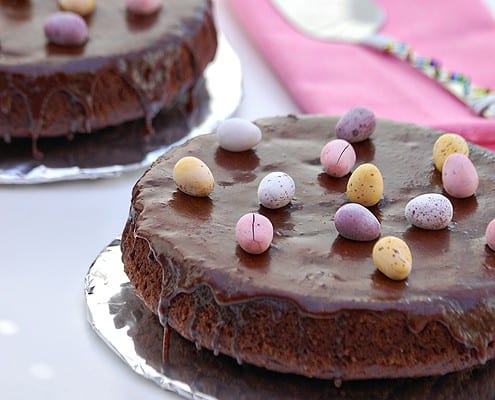 Like an idiot I volunteered to run the cake stall at my son's school Easter Fayre this year, just one week after I was scheduled to have knee surgery. Luckily the surgery went well and I was able to bake, but only just. So it was really no time for experimentation – I fell back on the trusty chocolate cake recipe that came to me all the way from Brazil and has found a place of honour in my recipe book ever since.
When, at the tender age of 17, I moved to the south of France as an exchange student, the family next door to mine was also hosting a foreign student – a Brazilian named Claudia. She knew two words in French: 'plus tard' (later), meaning 'we'll talk about that later when I learn more French.' Luckily she was a quick study and we didn't have to wait too long, especially as she had beauties like this rustic chocolate cake recipe to share with us.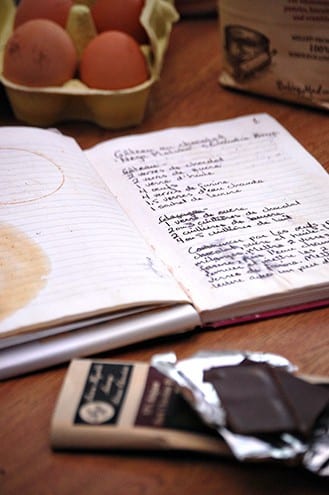 Nega Maluca (literally 'Crazy Negress') is a dense and not-too-sweet cake which (according to Claudia) is often served at Brazilian parties to 'help soak up the alcohol'. Perhaps that's why the recipe makes such a large cake – enough to feed an entire samba troupe! It's also, as you will notice, not a gourmet recipe. It calls for oil, rather than butter, water and instant drinking chocolate (she used Nesquik so that's what I use, or equivalent). But trust me, this cake impresses even the most die-hard food snobs I've encountered.
A guaranteed crowd-pleaser, it has become a standard at our family celebrations. For a female birthday, I decorate it with fresh (edible) flowers such as violets, rose petals or nasturtium. I once came up with a healthier version of the recipe and then, in a fit of madness, covered it in bright blue melted candy, prompting my son to rename it Crazy Cake. At Easter I usually top it with those beautiful little speckled chocolate eggs in pastel colours (yes, the very same ones I use on my trifle), and perhaps a kitschy chick or two.
See Also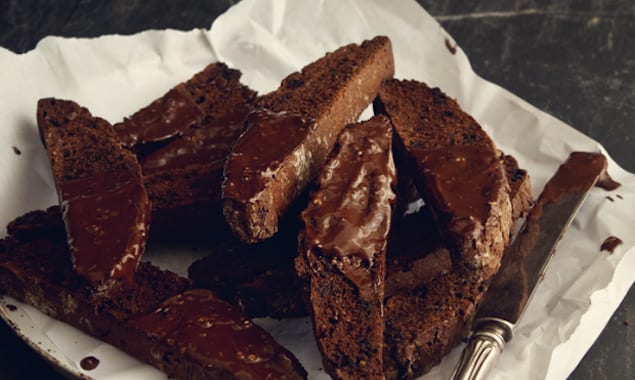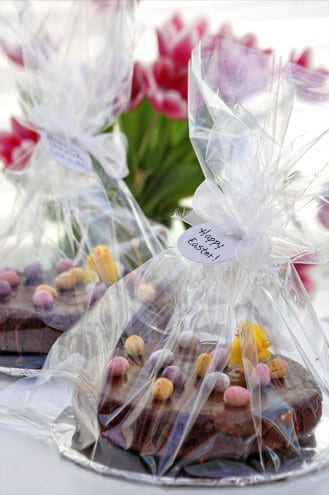 As for Claudia, I have seen her just once since our exchange year ended 20 years ago. We rarely write or talk anymore and yet we're still very much connected – soul-mates you might say. Once, after almost a year without contact, she was on my mind more than usual and I decided to call her. She picked up the phone and, instead of the usual greeting in Portuguese, she said 'C'est toi?'. She had been thinking of me for a week and knew, when the phone rang that day, who it was on the other end. And so whenever I make Nega Maluca, I think of my dear friend, my split-apart across the seas whom I miss incredibly (can you tell?). Perhaps that's why I make it so often.
Rustic Chocolate Easter Cake, from Brazil with Love
Author:
Ruby Moukli (recipe from Claudia Braga)
Ingredients
Cake:
2 cups (240 g) chocolate powder (like Nesquik)
2 cups (240 g) sugar
1 cup (250 ml) vegetable oil
4 eggs
4 cups (480 g) self-raising flour
1.5 cups (350 ml) hot water
1 tsp baking soda
Icing:
1 cup (120 g) sugar
3 squares solid chocolate (30 g) (I use good dark chocolate, at least 70% cocoa solids)
2 Tbsp butter
⅓ cup (70 ml) milk
Instructions
Preheat oven to 375 F/160 C/gas mark 5
In a large bowl, beat the eggs, then add the sugar, chocolate and oil and mix well.
Add 2 cups of flour, then the hot water and baking soda and mix well.
Add the rest of the flour and mix.
Pour into a large rectangular (or 2 regular round) greased, floured (or lined) pan and bake for about 40 minutes or until a toothpick in the centre comes out clean.
Let the cake cool and then carefully tip it out of the pan, cut the rounded top off and flip it upside-down so you have the flat bottom as the top to ice.
Heat all the ingredients for the icing together, stirring until they are homogenous.
Using a chopstick (or a fork), poke holes all over the cake and then, little by little, pour the icing over the cake so that it seeps into the holes and also let some run down the sides. You should have enough to let some pool on top, creating a sort of glaze.
Top with your choice of decoration. Don't worry too much about getting it to look just right - it won't last long!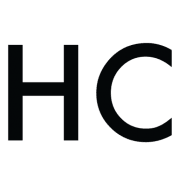 Ruby Rasa
Curious about her British mother's seemingly bizarre love of cheese & onion sandwiches, Ruby moved to England and discovered an island full of people eating them. She now lives among them, works as a freelance writer and photographer and yes, occasionally enjoys a good cheese & onion.