Um, did you know the food in Athens, Greece is ah-may-zing? Not only is it the home to one of the oldest civilizations on the planet, with the gorgeous ruins (hello, Acropolis!) to prove it, but around every corner it seems that there's simple, fresh and incredibly delicious meals to be had! Check out these 7 photos that prove you have to make Athens your next foodie trip!
#1: THE FREDDO CAPPUCCINO IS THE BEST COFFEE, EVER.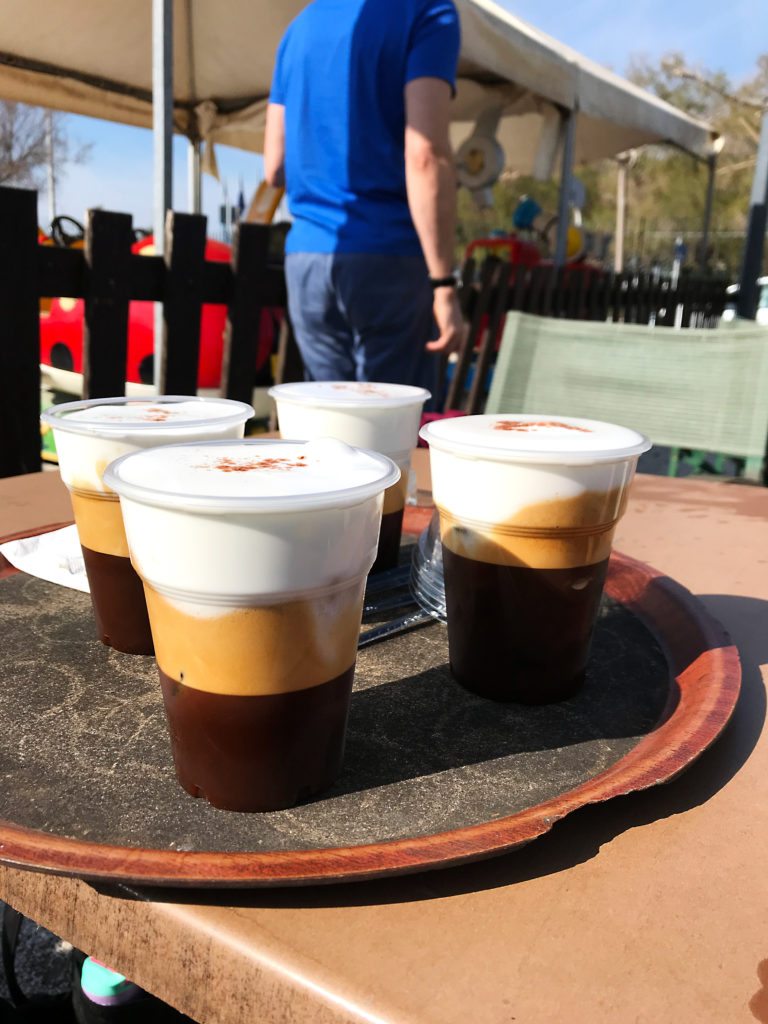 The balmy weather in Athens means that it's rarely cold enough for a hot cup of joe, so the Greeks instead have focused on perfecting the cold version pouring an espresso over chunks of ice, then slowly tipping in the frothiest milk you've ever tasted. A few swirls of light brown sugar later and you'll be thanking Zeus that the Greeks know how to get caffeinated.
#2: FRIED WHOLE FISH (MULLET, TO BE EXACT)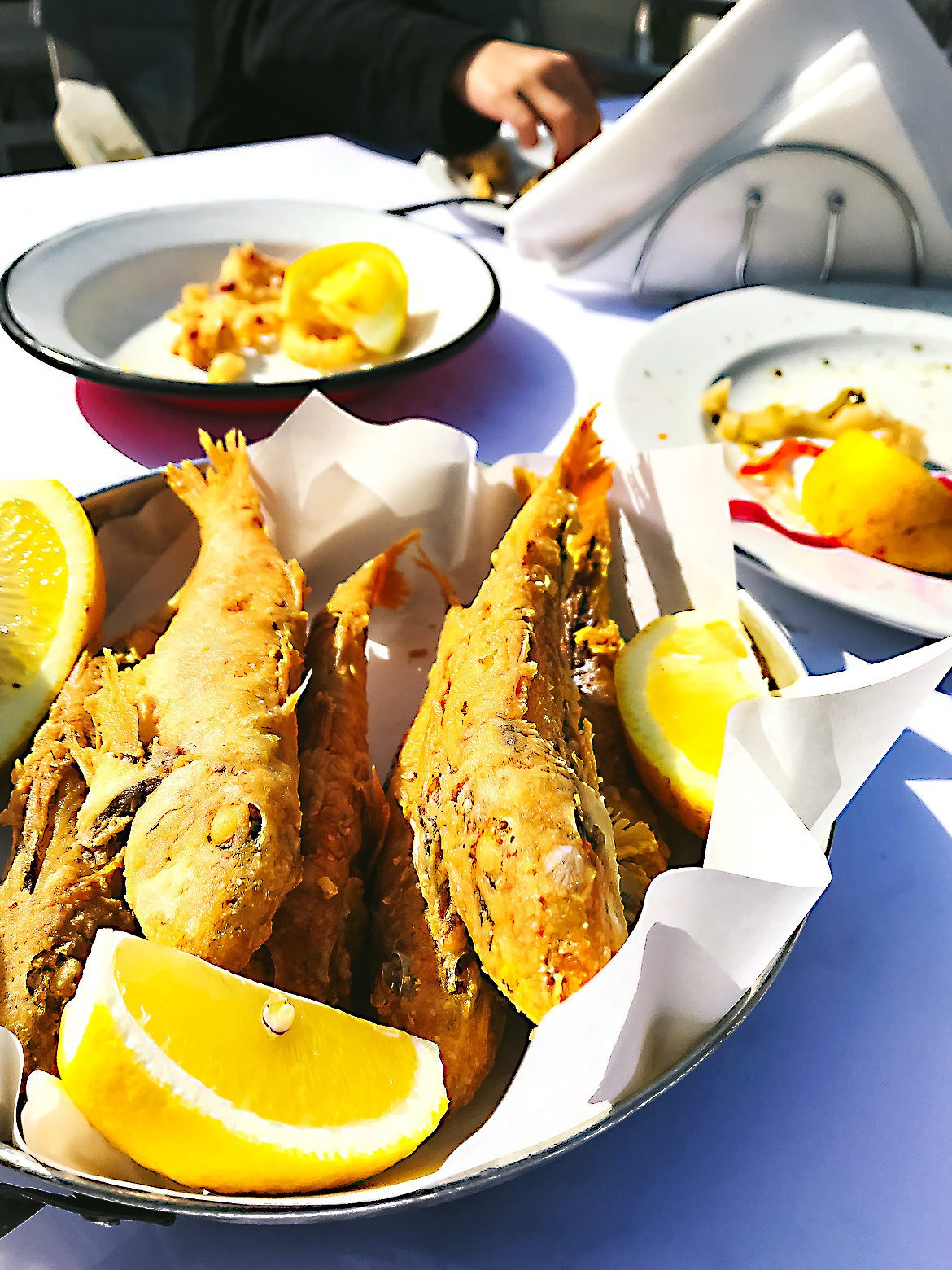 Of all the food in Athens, Greece, the fresh seafood in particular is impressively abundant, and especially so at Flisvos Marina, which is an excellent place to people watch and gawk at the luxury yachts coming in and out of the harbor. The Nautical Club of Paleo Faliro, which is directly adjacent to Flisvos Marina is home to a locals-only seafood restaurant that serves up literally the fresh catch of the day — which in our case was whole fried gray mullet, served crispy with lemon wedges. Peel back the crunchy batter and the fish inside is unbelievably tender. The whole effect — watching boats sail by while eating fresh catch — makes you feel like you're not in a bustling city of more than a half a million people.
#3: THREE WORDS: MIXED. GRILL. PLATTER.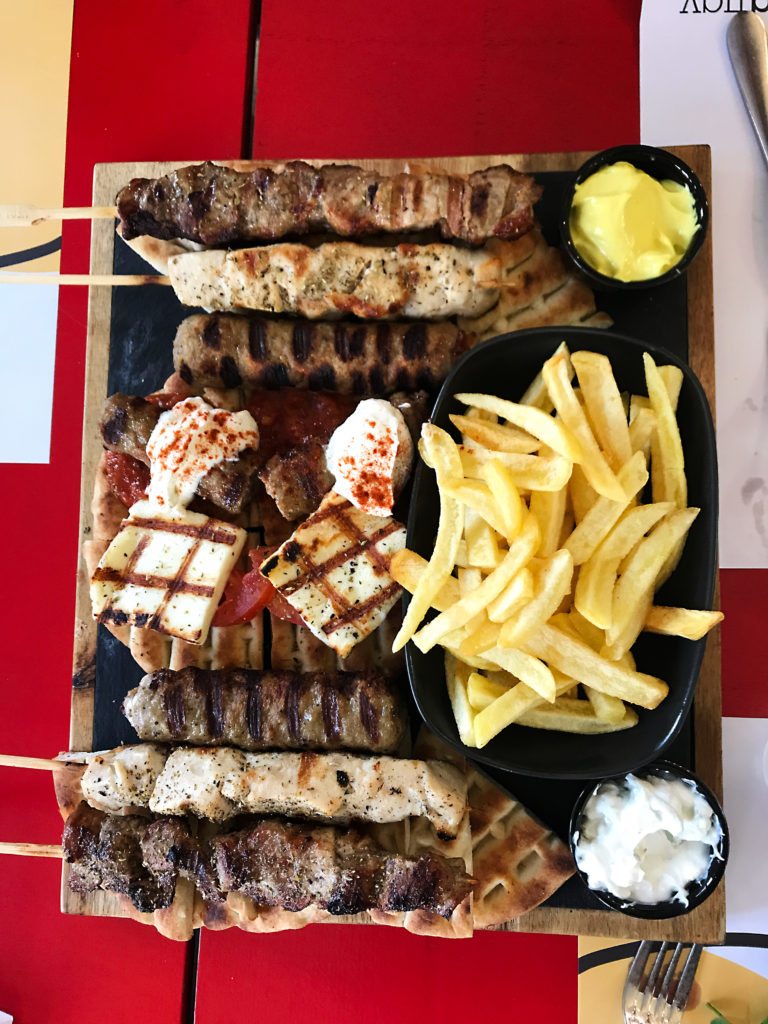 Grilling meat is like breathing air in Athens — it's so commonplace and expected that faint wafts of charcoal and sizzling meat hit you as you're strolling down the street. Most local Greek restaurants, like this one at Pita Pan, have some variant of a "mixed grill platter," which is essentially a gigantic smorgasbord of different types of grilled meat, from soulvaki (chicken, lamb or beef on a skewer) to gyros (thinly-sliced meats) to halloumi (a "squeaky" cheese that melts in the middle slightly when grilled). It's best to travel to Athens with friends or even a random assortment of people, because you won't want to miss the opportunity to share in one of these platters. Of course, you could always order one to eat all by yourself — a meat marathon, if you will.
#4: THIS STUNNING ARRAY OF GRILLED AND FRIED SEAFOOD COULD BE ALL YOURS.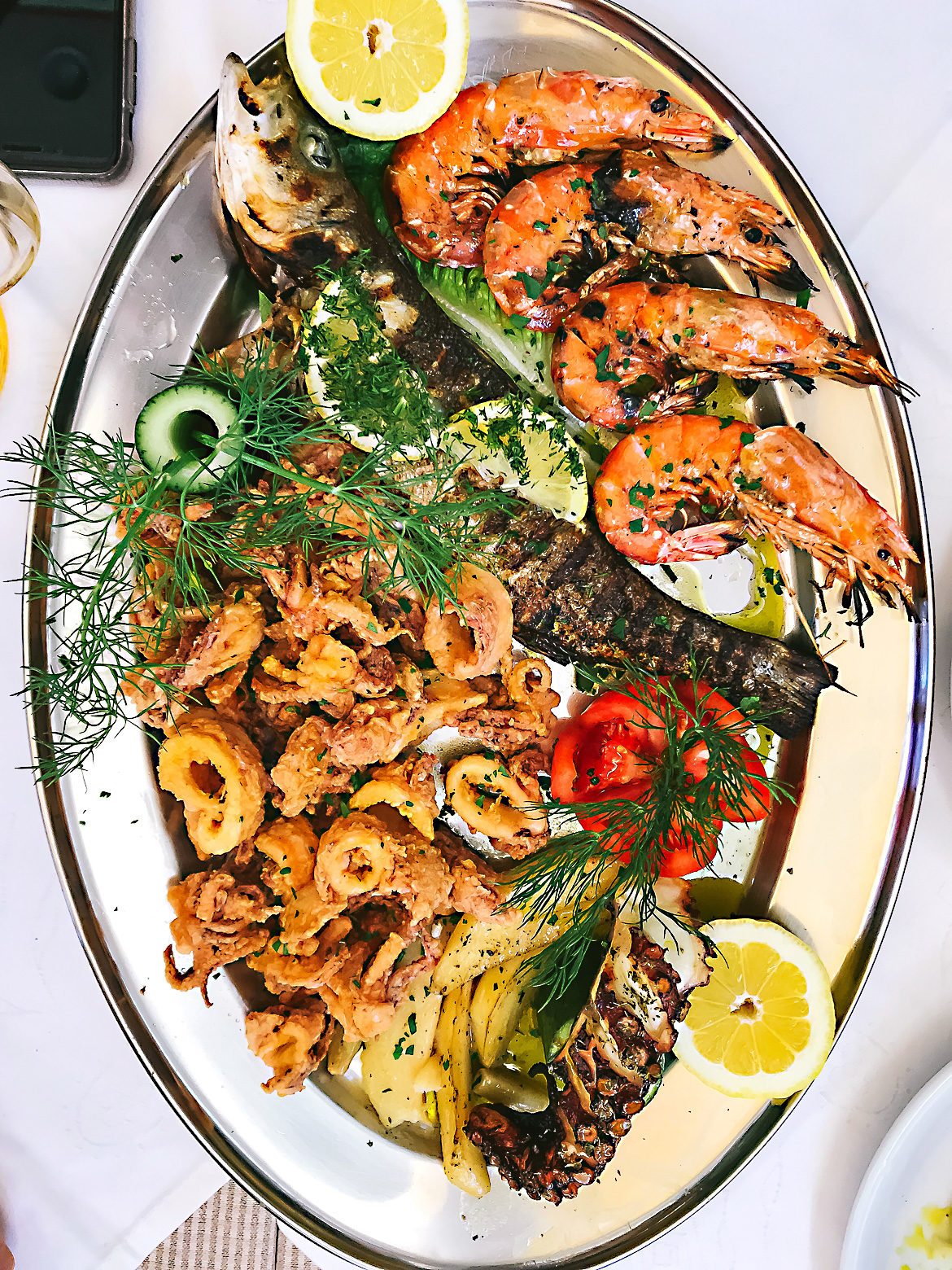 As if the allure of freshly-fried seafood and a view of boats (boats!) weren't enough, Athenians love their seafood so much that you can have a whole platter with a variety of grilled and mixed seafood, like this one that features battered calamari, grilled whole sea bream, blackened octopus, and tiger prawns. This seafood platter is available at Liondi, a traditional Greek restaurant just steps away from the breathtaking Acropolis Museum, which is a worthwhile visit after you stuff yourself silly on seafood. After all, you've got to find something to do in between meals.
#5: ALL THE OTHER GREEK FOODS FIT ON A PLATTER, TOO.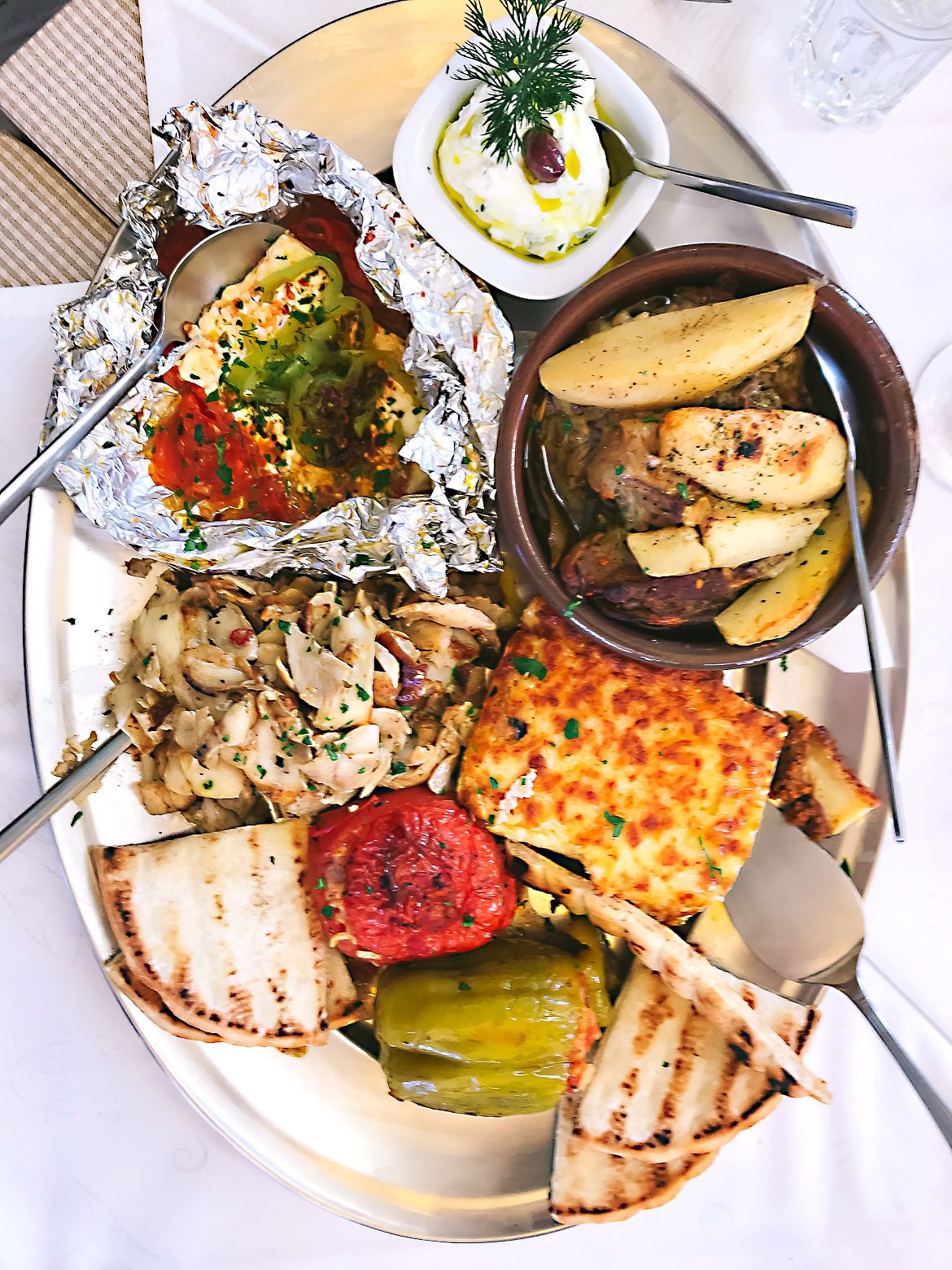 Are you sensing a theme here? Greeks love serving food bigly. Moussaka (sliced eggplant topped with ground beef and bechamel), grilled veggies slathered with olive oil and balsamic vinegar, melted feta, stuffed peppers and gyros get crammed onto a gigantic platter and jam it onto your table so that the only distance you have to travel is to move your fork about eight inches south of your mouth. "Oh my," you'll sigh when the platter arrives to your table. "There's no way I could eat all this!" Famous last words, my friend. Famous last words.
#6: GREEK YOGURT SO THICK IT HAS TO BE SPOONED OUT WITH AN ICE CREAM SCOOP.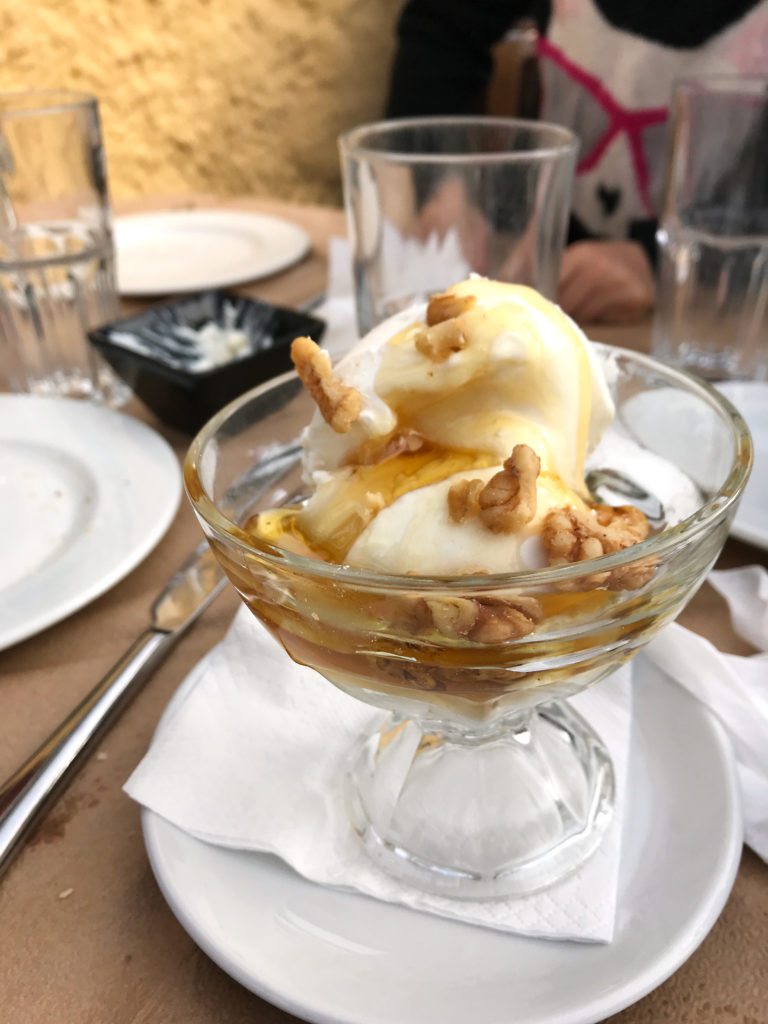 See Also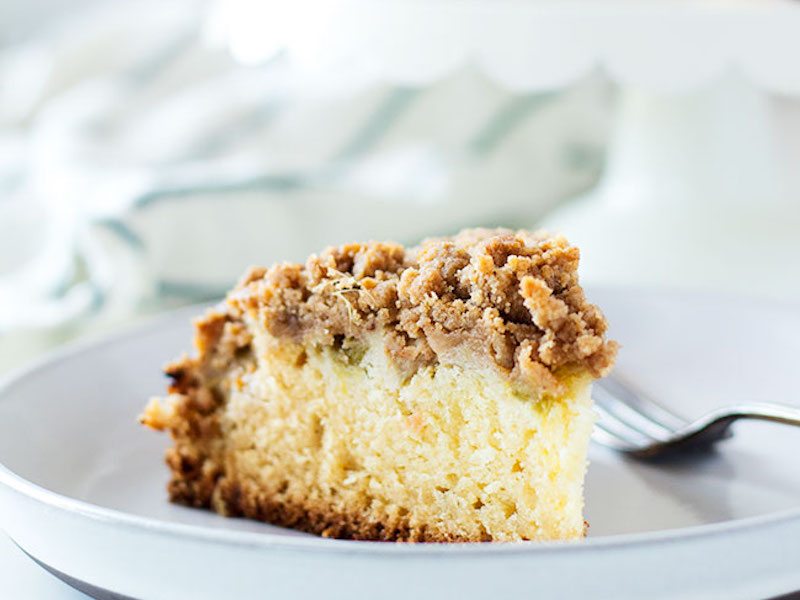 Sure, you've had Greek yogurt, but take a second and LOOK AT THIS YOGURT. It's so thick and creamy, and when drizzled with honey and topped with toasted walnuts, it honestly takes a minute to realize you're not eating ice cream but the dreamiest, tartest Greek yogurt ever. Even with its crazy dense texture, it's still light as air, making it an ideal warm-weather dessert that doesn't weigh you down. Let all the meat you're eating do that for you instead.
#7: GREEK FOOD IS A PARTY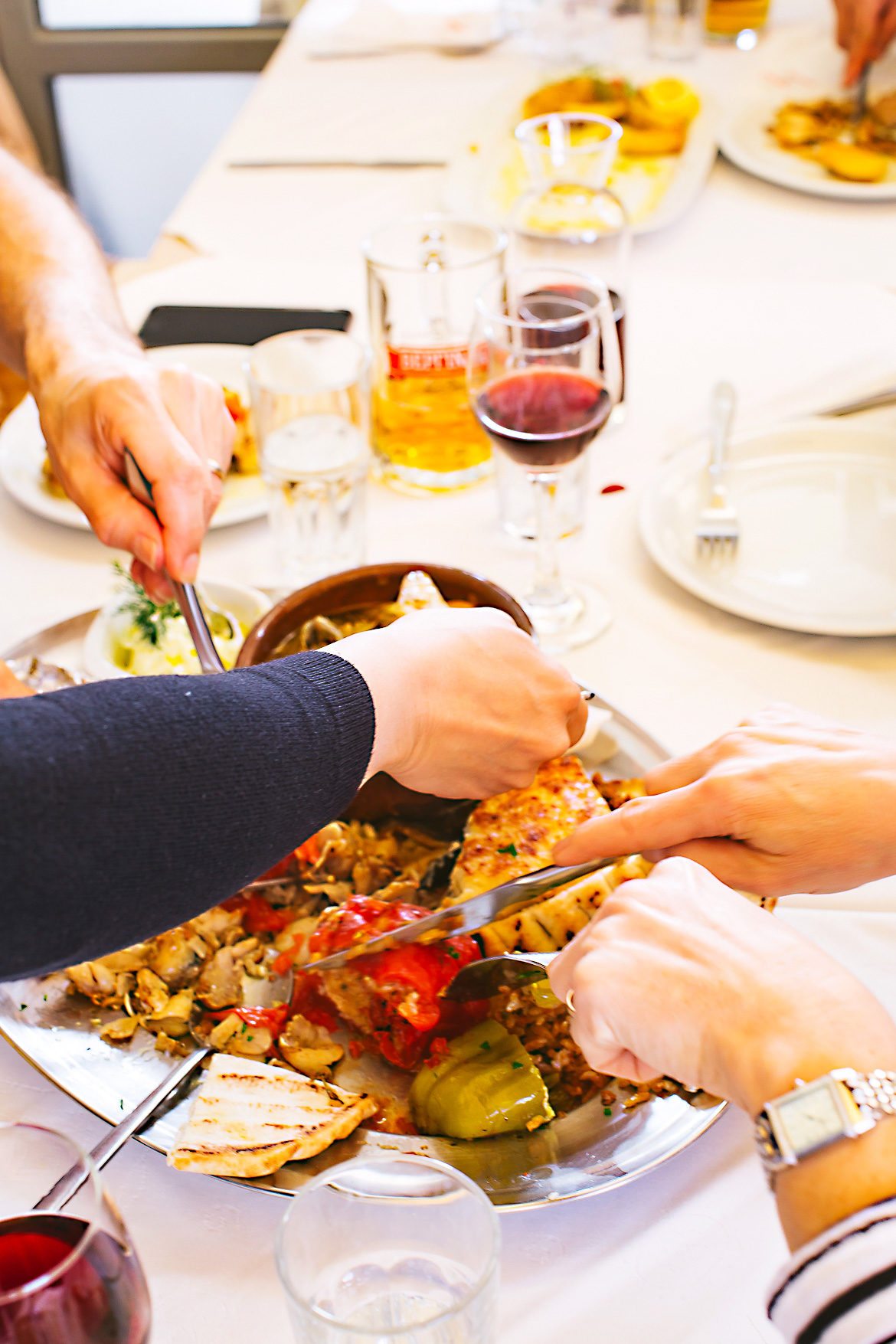 Are you convinced to try the food in Athens, Greece yet? With all the platters chock full of food, Athens is an ideal gathering place for friends and family, a place to share food and revel in the excess of it all. The food in Athens, Greece is proud, yet hearty and comforting, much like the people.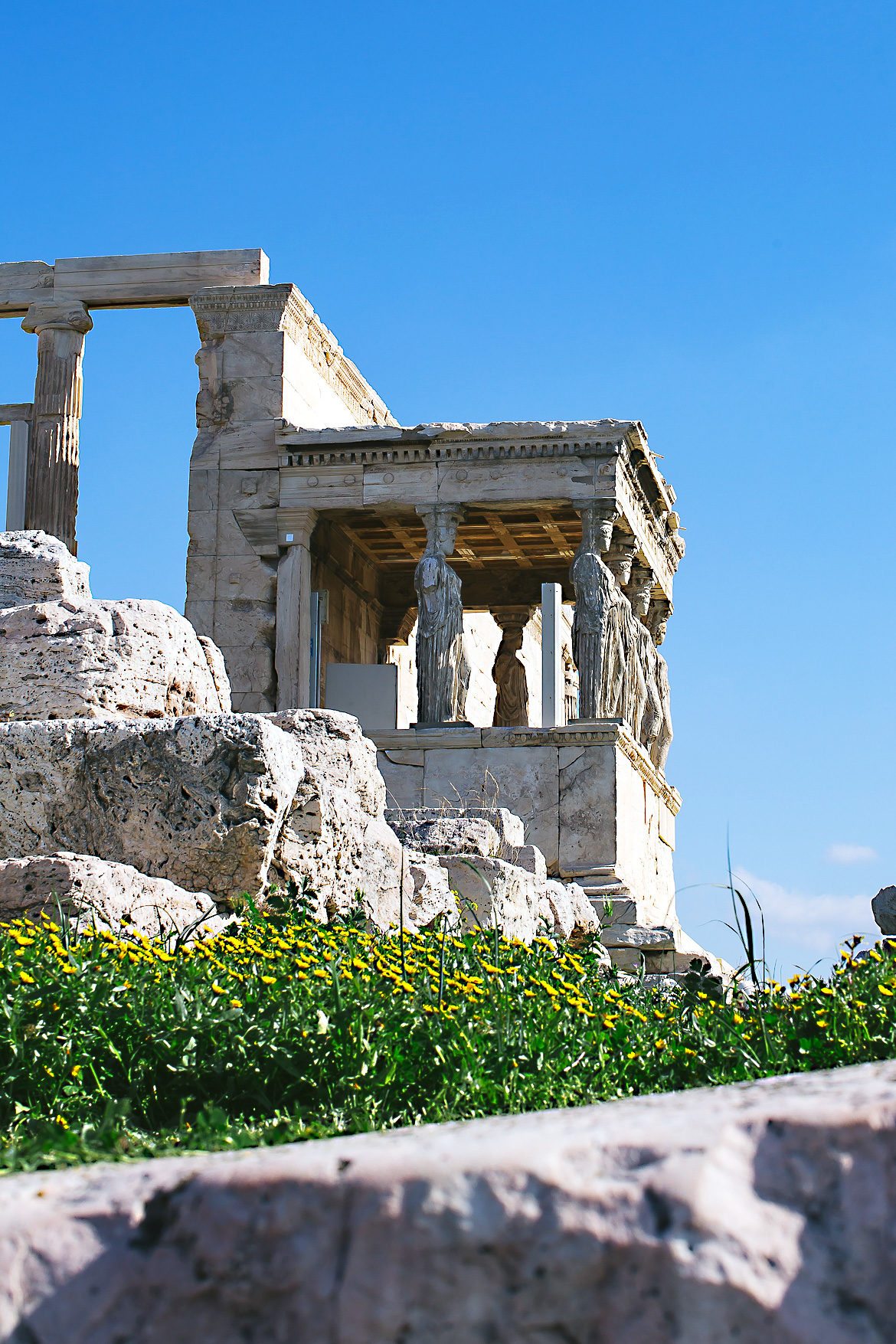 When you're done stuffing your face, at least there's the old Olympic stadium for you to run laps and proclaim your victory over all the eats!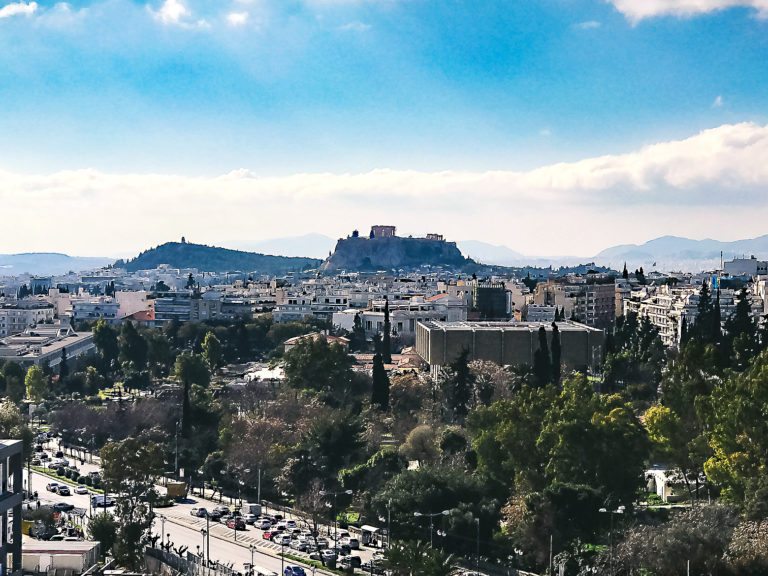 LOOKING FOR POSTS ON OTHER DESTINATIONS IN EUROPE? CHECK OUT THESE POSTS:
The Ultimate Kid-Friendly Guide to London
5 Musts for Traveling in Italy with Kids
How to Make Tinto de Verano (a Spanish cocktail)
A Road Trip to River Cottage in England
Ann Kaufman
Ann Kaufman is an emotional food enthusiast who writes about food at Grits & Chopsticks. When she's not writing about food, she's caring for her two young children, lawyering and thinking about her next meal.