Portland Oregon is a destination for foodies. All types of foodies. The hipster foodie, DIY foodie, farmer's market foodie, instagrammer foodie, adventurous foodie, you get the point. Every foodie that exist Portland Oregon has a destination for you. Drinkers you are included in this too.
On a recent expedition to the East Coast, PDX (aka Portland) showed us in many mouthwatering ways why it should be on your travel bucket list.  Disclaimer; there were actually more than shown here but you will have to be adventurous and figure out the rest on your own.
Let's begin!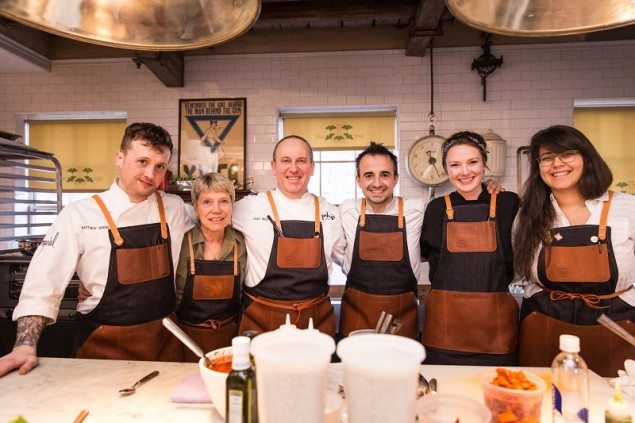 Chesa– a Catalonia restaurant blending traditional Spanish and modern techniques to create a menu of unique paellas and tapas. Deeply rooted in the Spanish heritage Chef Chesa Jose's dishes are hearty and simply good, feeding happiness to stomachs and souls. Some dishes include:

Paella de Conejo; sherry marinated rabbit, chicken, bomba rice, black sofrito, mushrooms.
Duo of croquetas Boletus; porcini croqueta, smoked porcini Ali-oli.

Vitaly Paley– James Beard Winner, Author and restaurateur of not one but four restaurants. At the event Paley gave guests a taste of what he cooks in Portland with a charcuterie selection: Kielbasa stuffed and smoked bacon, black mortadella, rabbit liverwurst, pickled vegetables, strawberry rhubarb mustard, orange mustard. But back in Portland Paley has more dining options to offer; Headwaters, Paley's Place, Imperial, Portland Penny Diner.
Parasol Bar– Parasol is cocktail bar reminiscent of a Japanese restaurant around a busy train station. Creative cocktails include a tequila banana, elk people, ginger gimlet.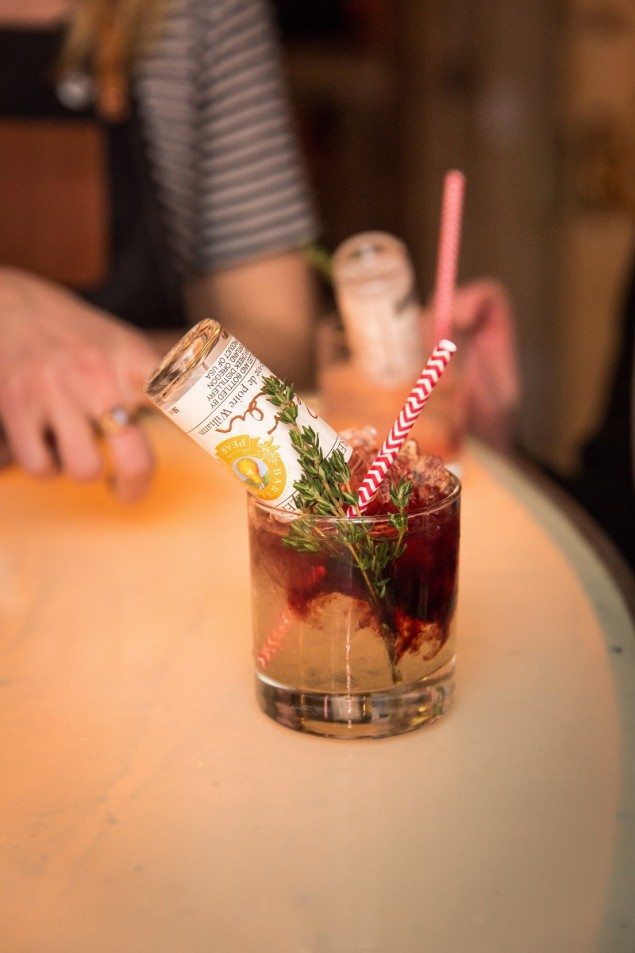 Bull in China–  At the New York event, Bull in China delivered a beautiful drink experience to guests. Serving cocktails in their finely crafted barware. The one that stood out was The Slabtown Bramble  with Clear Creek Marion Blackberry Liqueur. Served in a rock glass on crushed ice which showcased Bull in China's Lewis bag  and ice mallet.
Salt & Straw –  "They have some brilliant, brilliant ice cream…every flavor reeks of Portland"-food extraordinaire Andrew Zimmern (Bizzare Foods). Bizarre and tasty flavors include Foie Gras Oatmeal Raisin Ice Cream Pies and Sea Salt & Caramel Hot Fudge Sundae with whipped cream and pretzel streusel.
Smith Teamaker – At the event Smith Tea offered guests high quality brewed tea in addition to their Astoria's Amaro Latte– Joyously conceived with the shakers at Bull in China, this amazing, lightly caffeinated iced "digesteaf" is complex and bittersweet,  mixing cascara and chicory for a full, round, coffee-like taste, with added flavors of bourbon vanilla with rose petals and honey bush for sweetness. Inspired by dark Italian amaro, it brews a deep non-alcoholic liquor that's is recommended to be served over ice.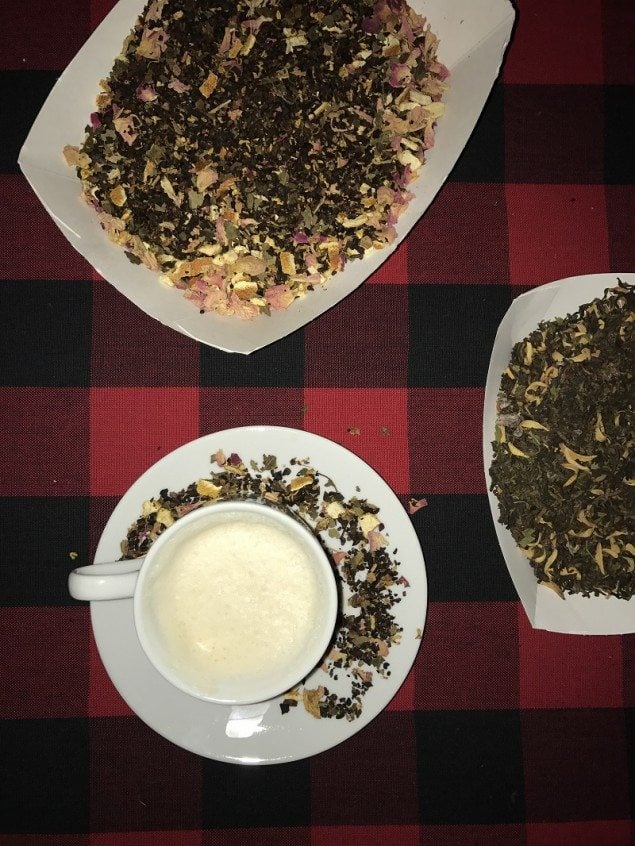 New Hot Spots!
Portland's food scene is never at standstill, here are a few notables and upcoming restaurants and bars for locals and visitors to experience:
Afuri Fine Ramen; bringing Tokyo to Portland! This is the place to get the authentic ramen and other traditional Japenese eats; negima, gyoza dumplings and more.
Wayfinder– a brewery where beer enthusiasts can enjoy wood-fired meats of steak frites, baby back ribs or start off small with smoked spiked beer nuts to go along with one of their refined craft beers. Choose from beautifully malted Bavarian lagers to a cider fit for every taste bud.
Alma Chocolate – Get blown away by the copious amounts of specialty chocolates at Alma. They also offer specialty chocolate drinks like the Habanero and the Thai coconut.
Portland Food Hall – opened in downtown during spring, Portland Food Hall will satisfy downtown breakfast, lunch and dinner foodies with local food and drink purveyors. Accommodating seven tenants along with a minibar, tucked away above the kitchen. Tenants include; Aiko Ramen, Boke Dokie, Lebanese cuisine from Zaatar, veggie options from The Whole Bowl and smoothies from Moberi. Staples like coffee, donuts, bagels and ice cream are also on the deck.
A bountiful city to say the least. In Portland Oregon foodies can find their right match with the wide variety of restaurants, creative mixologists, brew masters, tea makers and chefs all located within the area. For more foodie finds and other information on Portland visit their website.
Alyssa Holder
I enjoy listening to the stories of the people who devote their time to fill our stomachs with scrumptious food. And of course, experiencing and sharing my thoughts on the cuisines that span across the world.