There's nothing like a warm loaf of bread fresh out of the oven on a cold day. Savory, cheesy, chocolatey or sweet, we love a good pull-apart monkey bread. Here are some of our favorites to get you through a chilly day.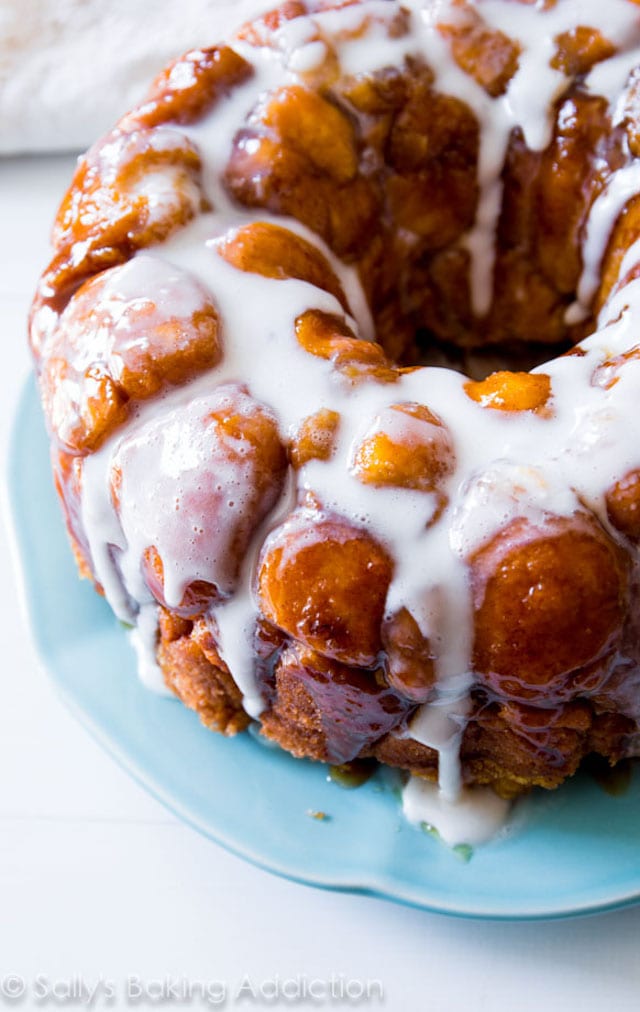 www.sallysbakingaddiction.com
Classic Monkey Bread
Let's start with the basics. Douse the dough rolls in a buttery cinnamon-sugar mix and thank us later. See the recipe.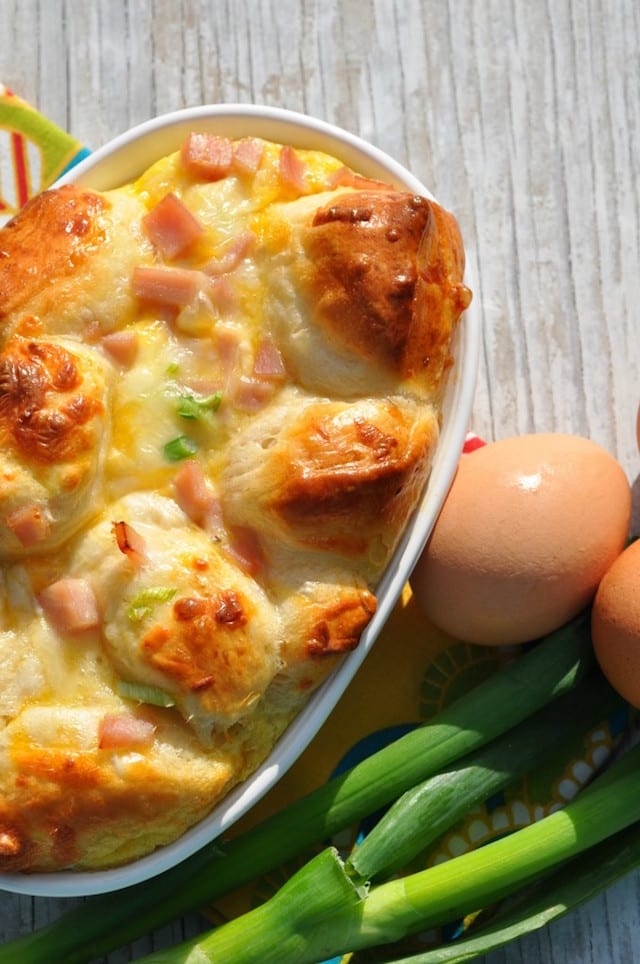 www.theseasonedmom.com
Egg, Ham and Cheese Monkey Bread
If savory brunches are more your style, dig into this delicious bread dish that has all the components of a breakfast sandwich in one bite. See the recipe.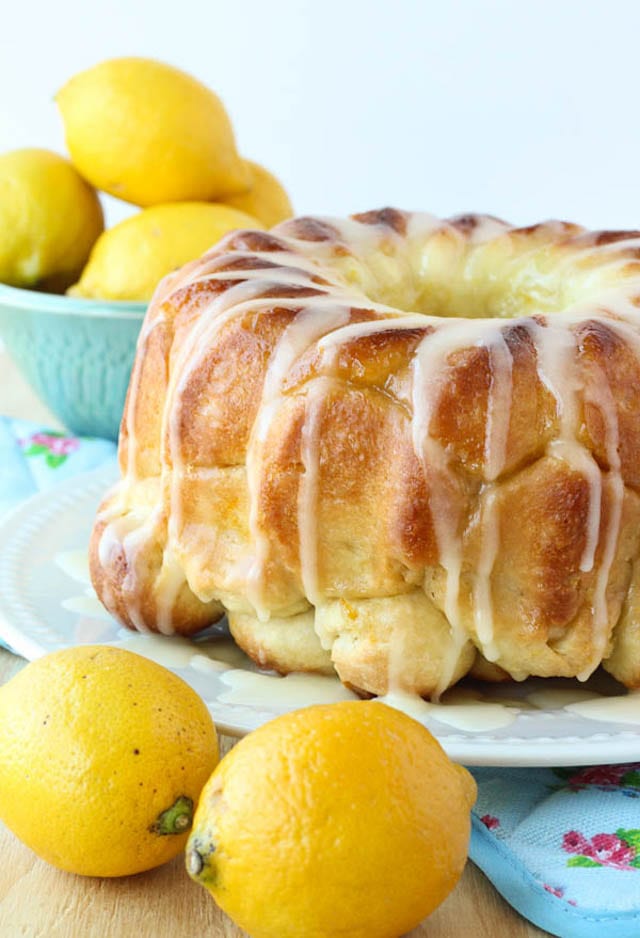 www.thereciperebel.com
Glazed Lemon Monkey Bread
Swap out cinnamon sugar for lemon sugar and a citrus glaze and your tastebuds are in for a bright treat. See the recipe.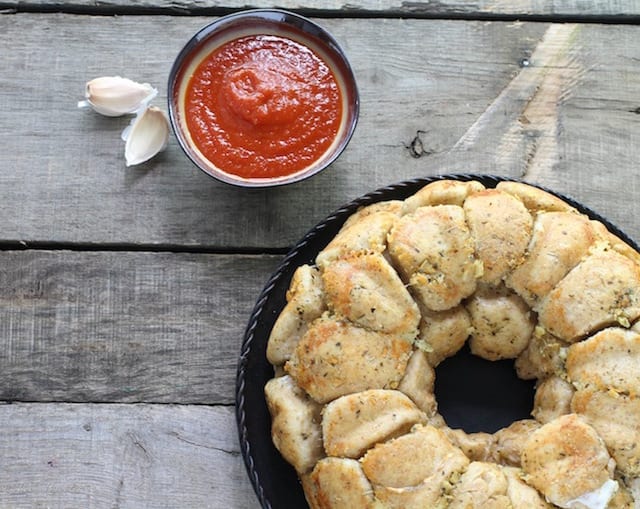 www.foodbabbles.com
Stuffed Garlic Monkey Bread
Mozzarella, herbs, garlic, and parmesan are hidden inside every bite of this bread. Perfect as a halftime snacks. See the recipe.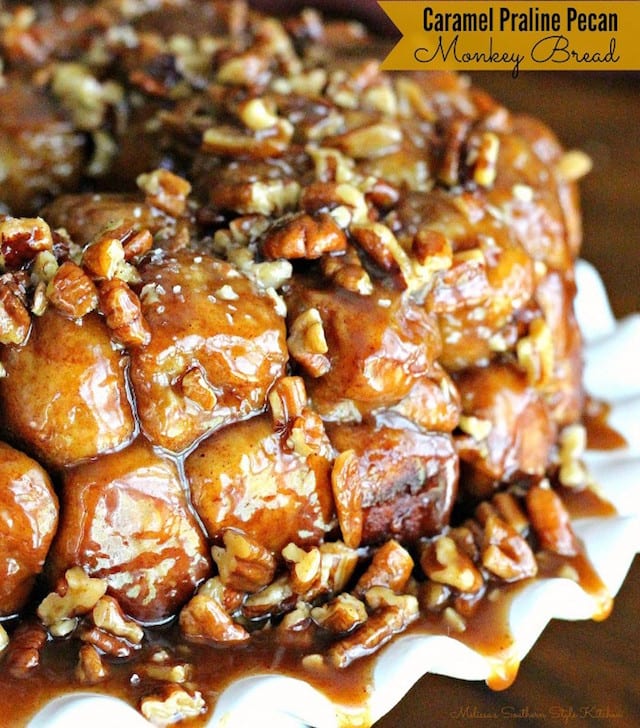 www.melissassouthernstylekitchen.com
Pecan Praline Monkey Bread
Crunchy nuts and gooey, buttery glazed bread is perfect winter comfort food. See the recipe.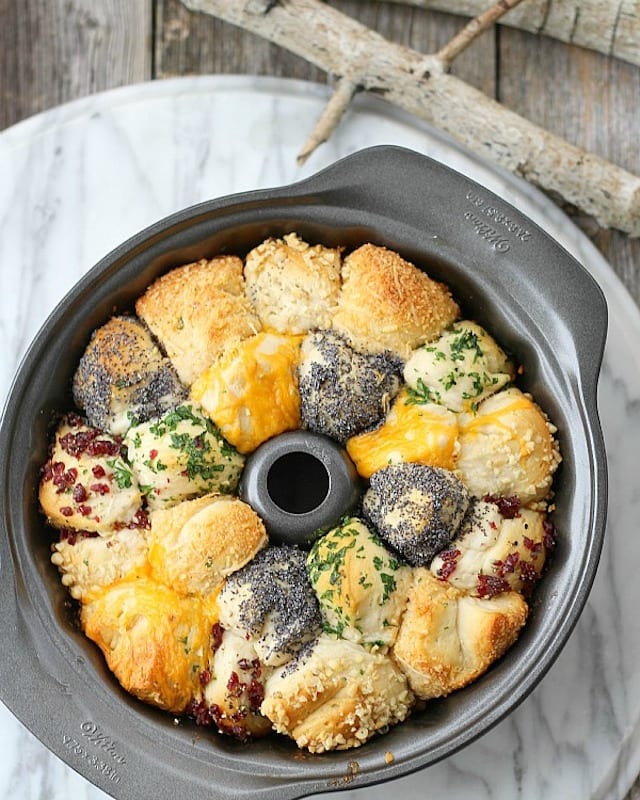 www.gooddinnermom.com
Variety Pack Savory Monkey Bread
Spicy, cheesy, garlic-loaded, there's something for everyone in this pan. See the recipe.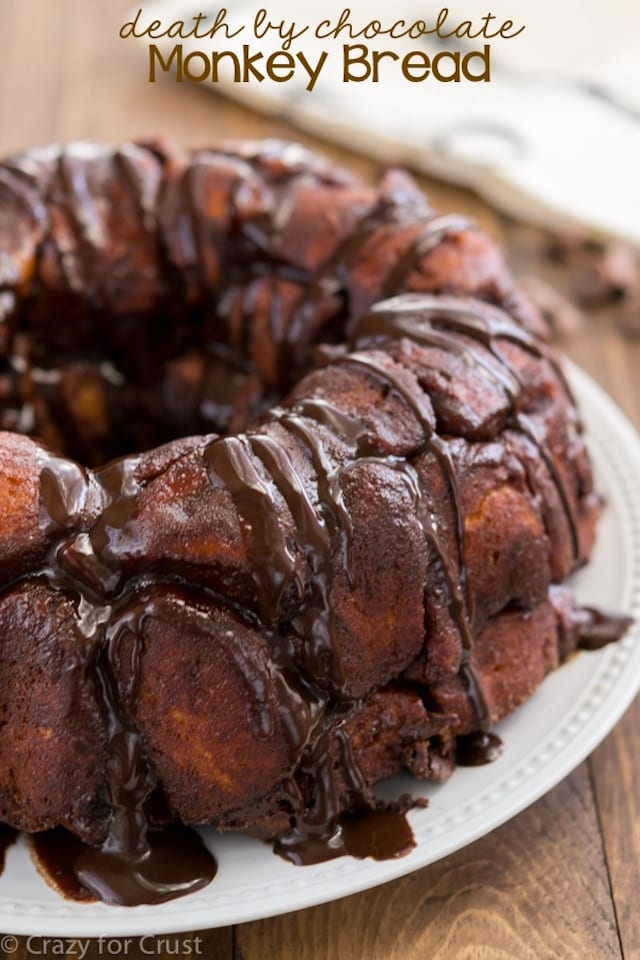 www.crazyforcrust.com
Double Chocolate Monkey Bread
Chocolate chips and cocoa powder make this bread a chocolate lover's dream come true. See the recipe.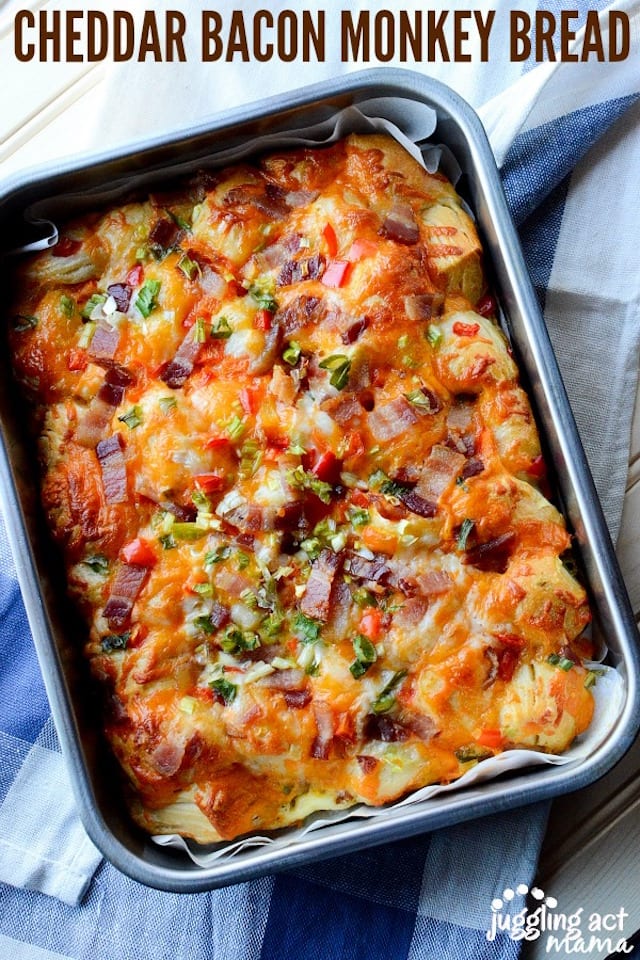 www.jugglingactmama.com
Cheddar Bacon Monkey Bread
Cheddar bacon, maple bacon, sweet or savory it's always delicious. This recipe can be loaded up with the same toppings you'd find on nachos or pizza for an awesome appetizer. See the recipe.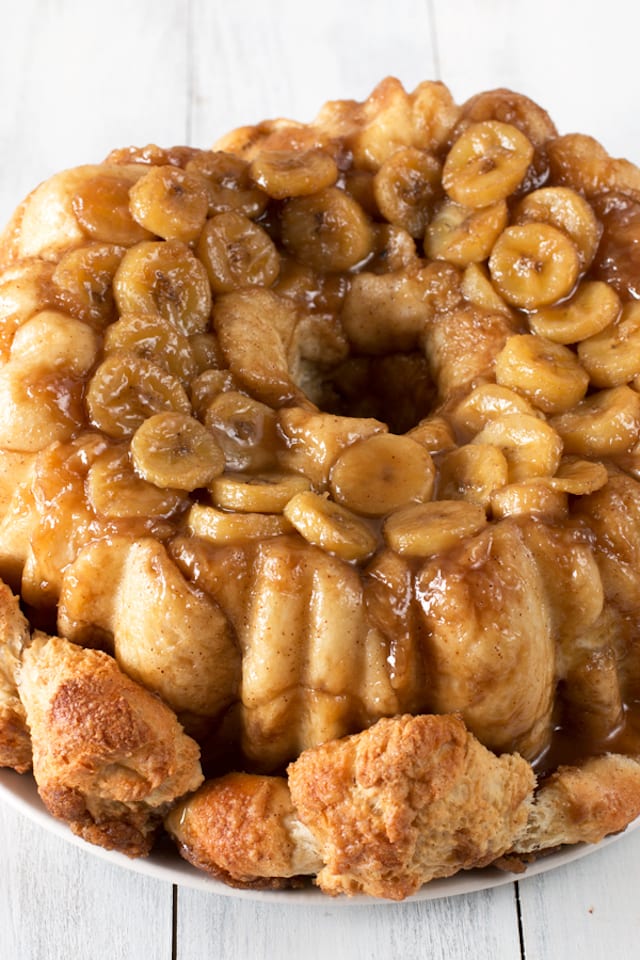 www.cakenknife.com
Bourbon Bananas Foster Monkey Bread
It's like a caramelized banana bread with a hint of boozy flair. See the recipe.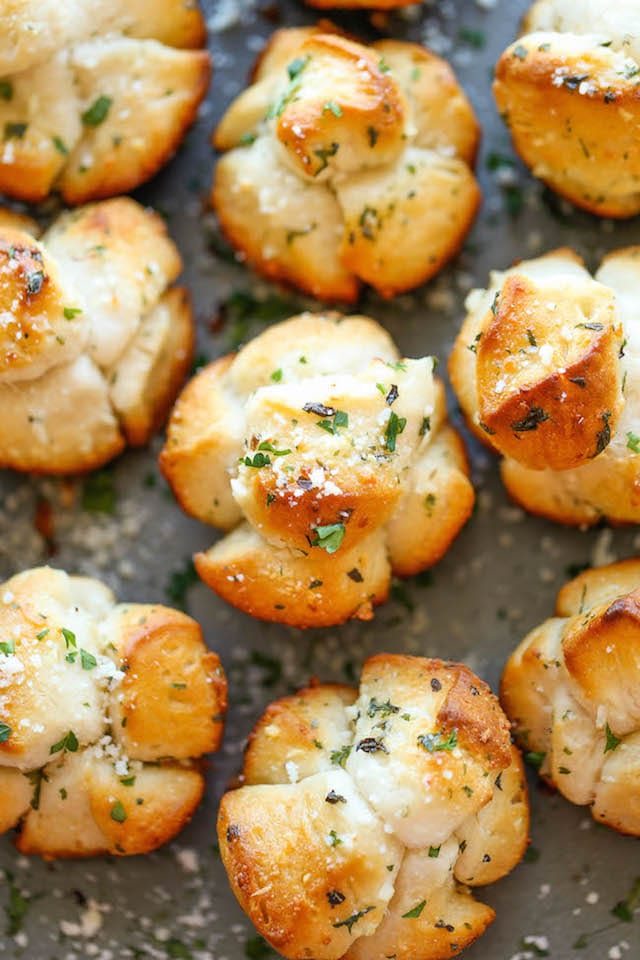 www.damndelicious.net
Mini Garlic Monkey Bread Rolls
These bread bites are similar to garlic knots only loaded with even more flavor in their nooks and crevices. See the recipe.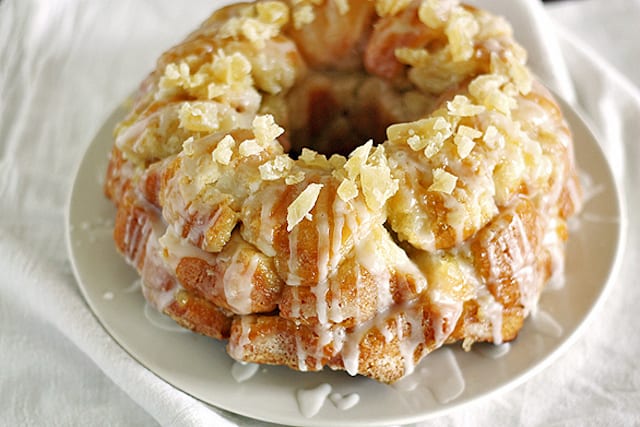 http://www.girlversusdough.com/
Piña Colada Monkey Bread
Coconut milk and pineapple come together to create a tropical bread that is sweet enough to be called dessert. See the recipe.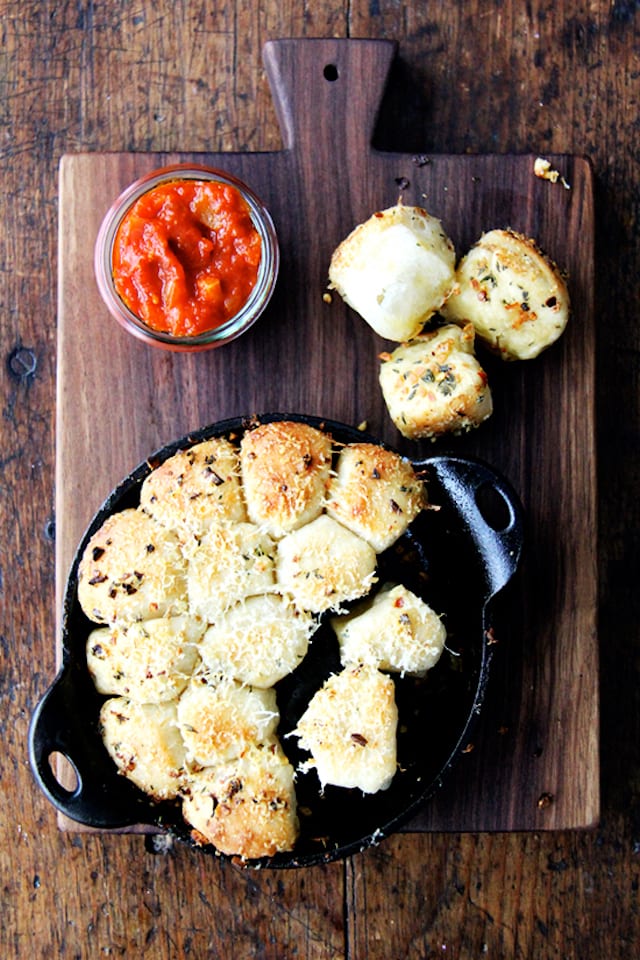 www.alexandracooks.com
Garlic and Thyme Monkey Bread with Spicy Tomato Sauce
Pancetta and red pepper flakes make this bread and dipping sauce a delicious combo with Italian flavors. See the recipe.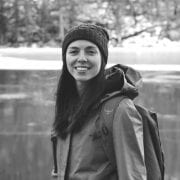 Annelise McAuliffe
Mandatory family outings to the Detroit farmers' market and nightly home-cooked meals cultivated Annelise's respect and curiosity for food. A graduate of The Culinary Institute of America, she spends her free time in New York City recipe testing, eating breakfast all day, and dreaming up international culinary adventures.