PARTNER POST: Let Pomì's premium quality, Italian tomatoes bring the fresh and healthful taste of Italy to your cooking, no matter the cuisine or season.
We miss summer's tomato bounty. While we dream of warm days, we're happily digging into these recipes that use preserved tomatoes. We like to cook with Pomì's Italian tomatoes that are such high quality and full of the taste of summer.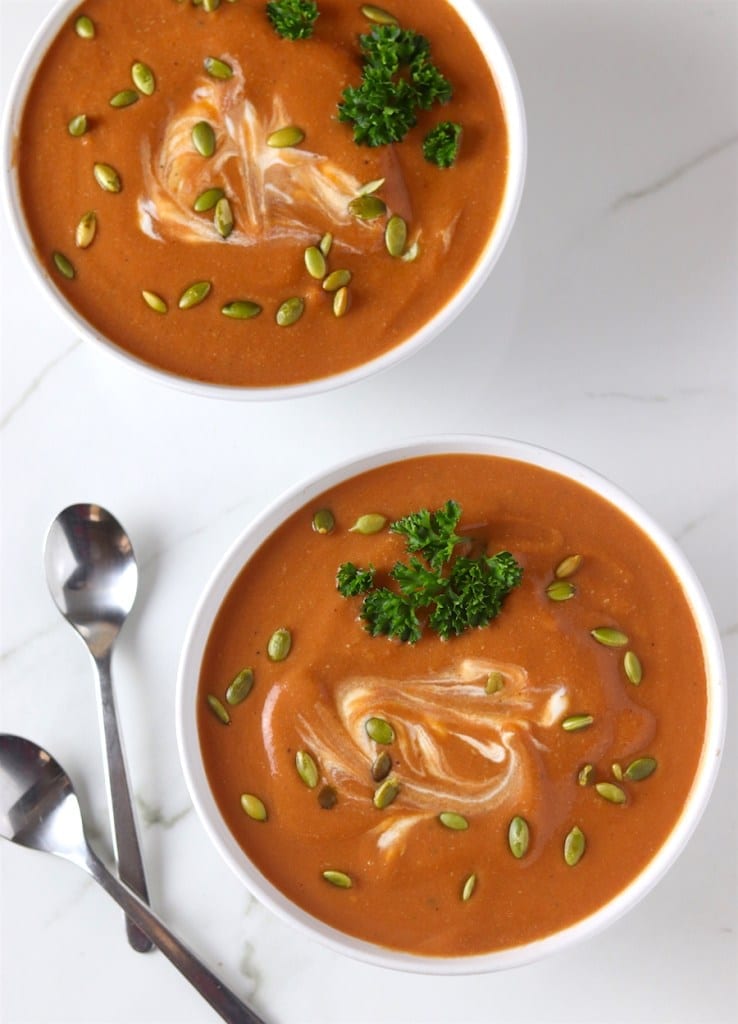 Creamy Tomato and Butternut Squash Soup
What's better than squash soup or tomato soup? Putting the two together for a seriously cozy bowl. See the recipe.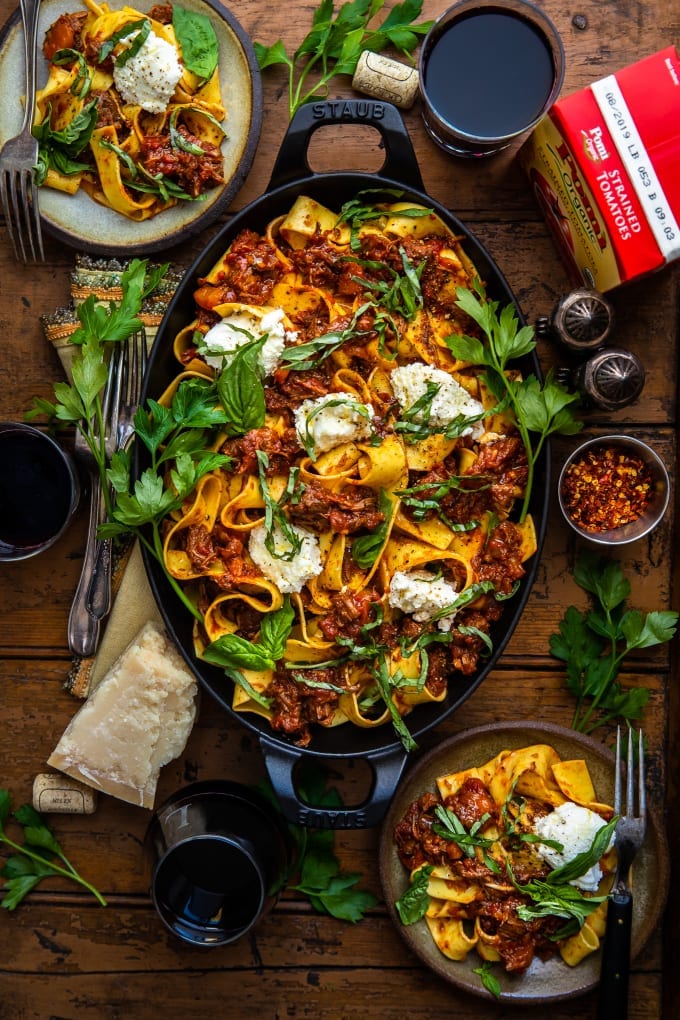 Pappardelle with Ricotta and Pork Ragu
This Pappardelle with Ricotta and Pork Ragu takes a little extra time, but it is so worth it. It's comforting, flavorful and beautiful. Click here for the recipe.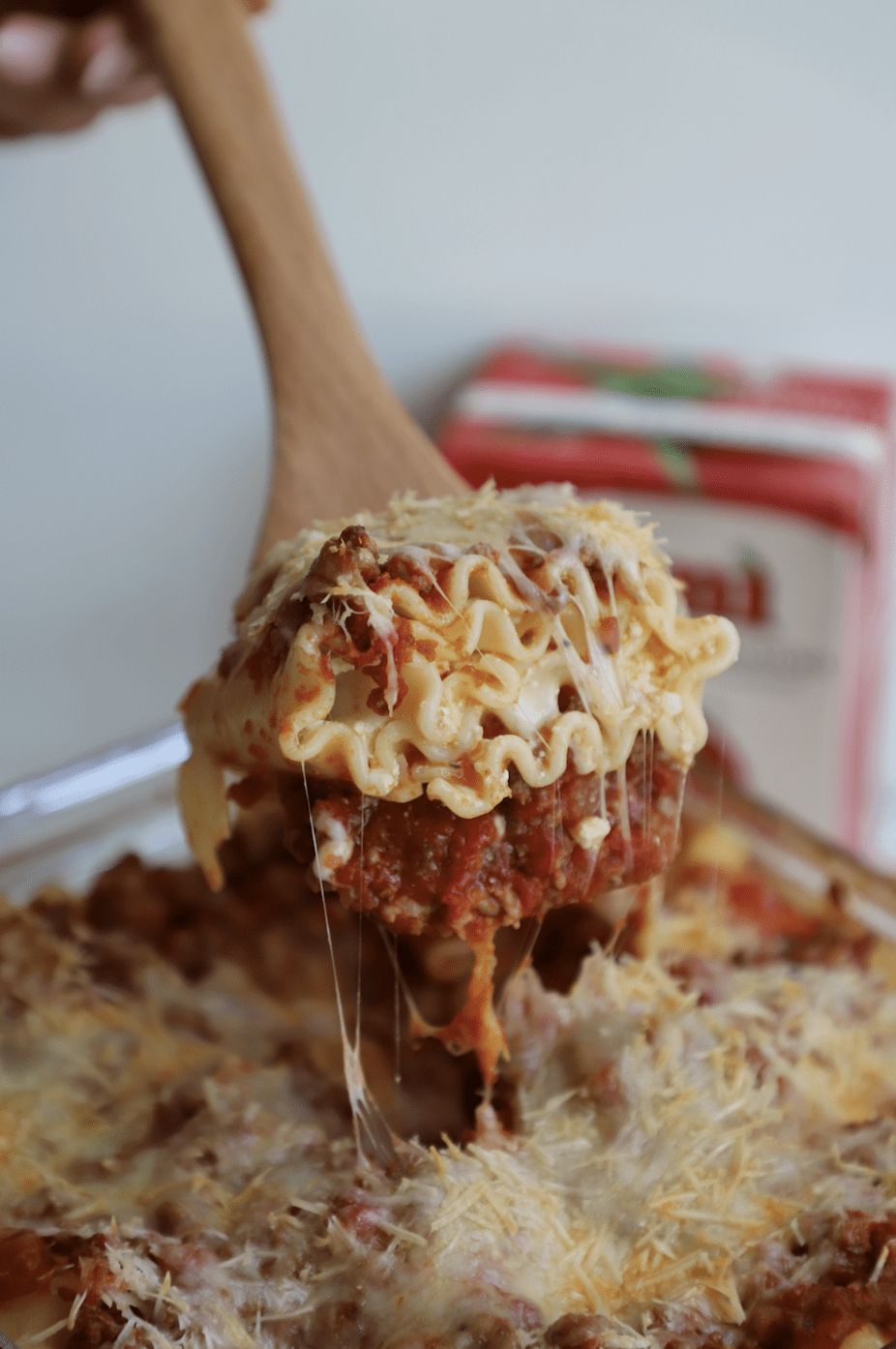 Lasagna Roll Ups
This feel-good dinner of lasagna roll ups is way more fun than the usual layers. See the recipe here.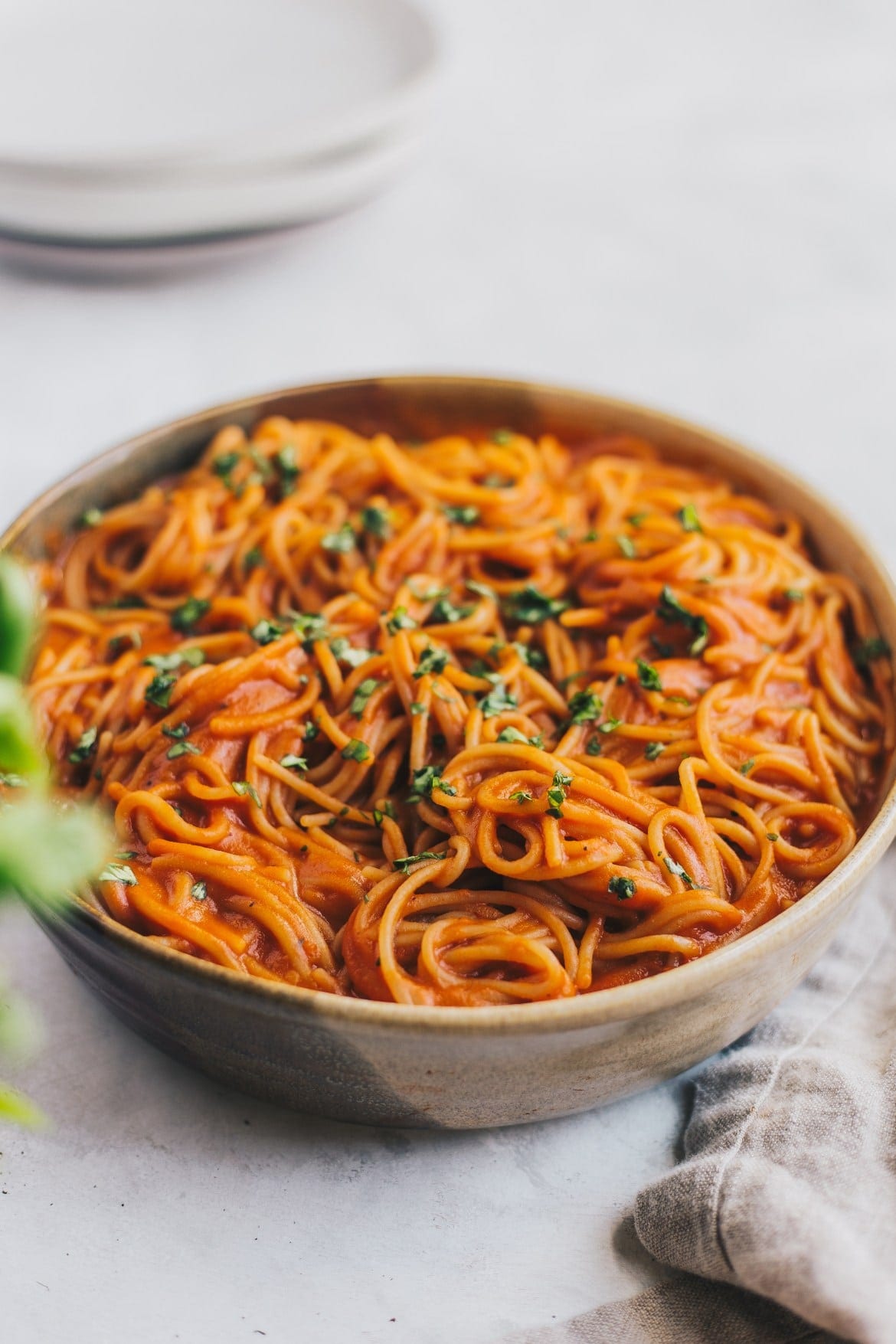 Vegan: Creamy Tomato Pasta Sauce
What could be easier, more delicious, and comforting than pasta for dinner? Check out this Vegan Creamy Tomato Sauce Pasta. We're sure you will love it. See the recipe here.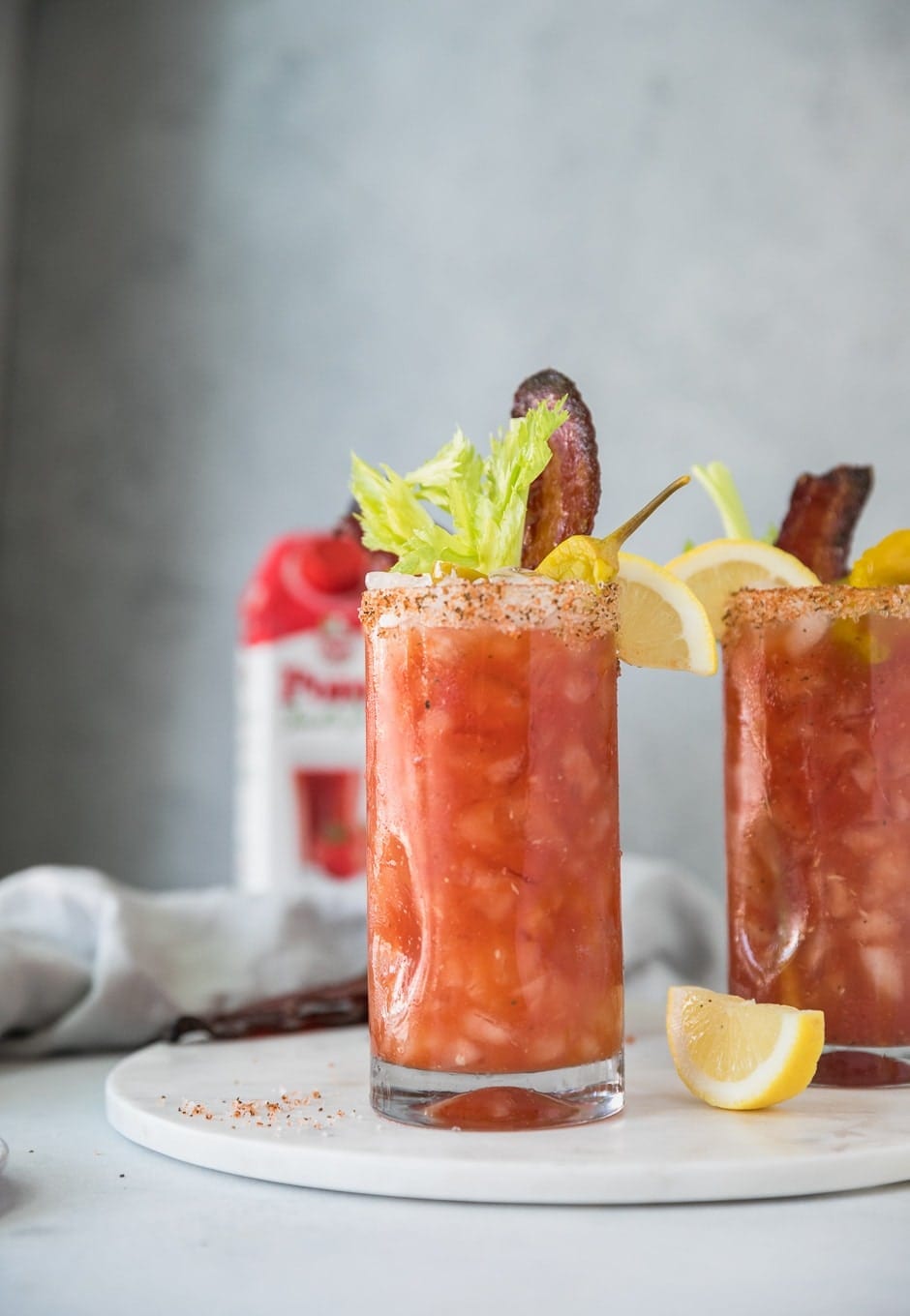 Bloody Marys and Bourbon-Maple Candied Bacon
This take on a classic Bloody Mary is made even better with a topping of insanely delicious bourbon-maple candied bacon, and a flavorful salty rim. A crowd pleaser at brunch and beyond. See the recipe here.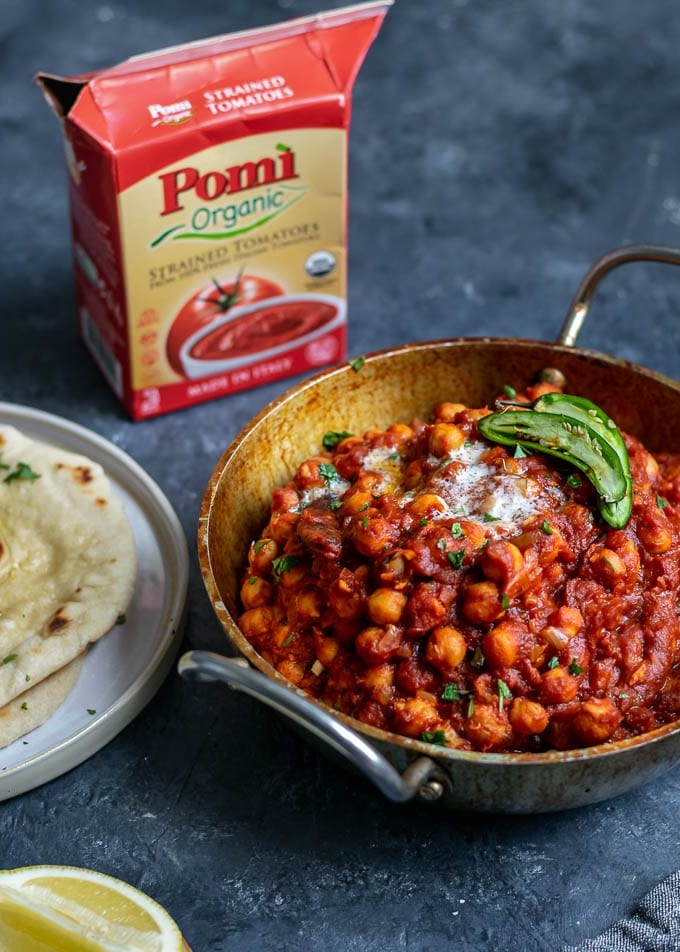 Restaurant-Style Chana Masala
This restaurant style chana masala recipe is so rich and flavorful. It is Indian cuisine at it's finest–creamy chickpeas simmered in a deliciously spiced tomato gravy, rich in flavor and incredibly satisfying to eat. See the recipe.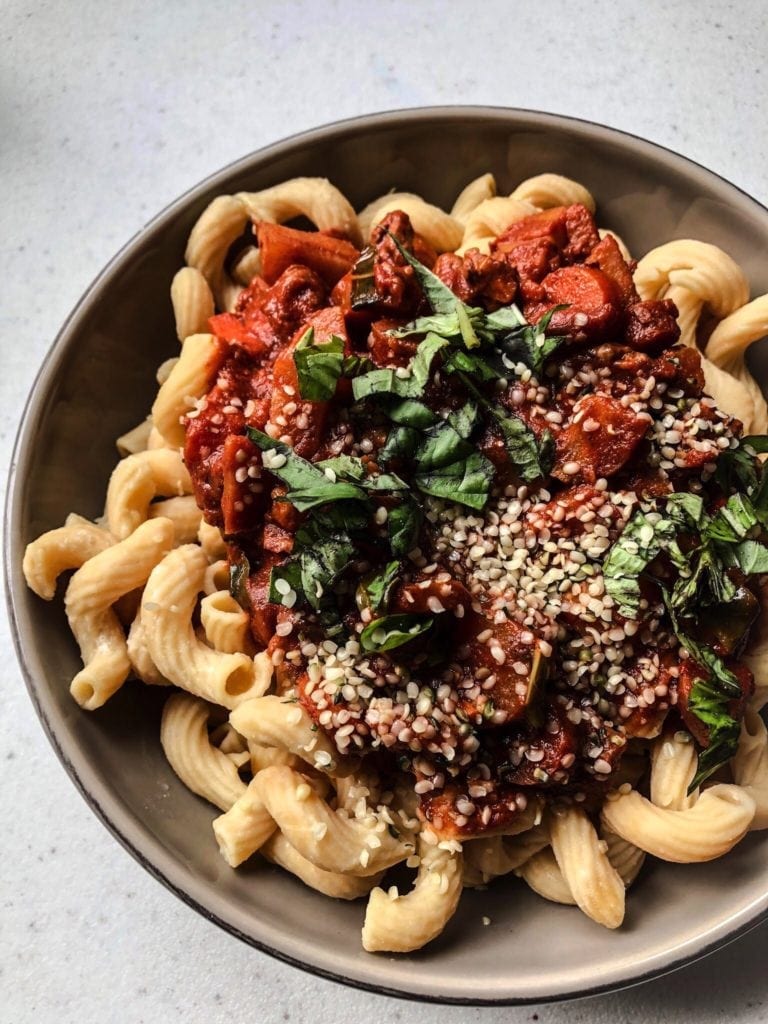 Hearty Tomato, Carrot and Walnut Marinara Sauce
This vegan marinara sauce is incredibly hearty thanks to flavorful tomatoes, carrots and walnuts. Dig into a bowl of comforting, veggie-loaded pasta any night of the week. See the recipe here.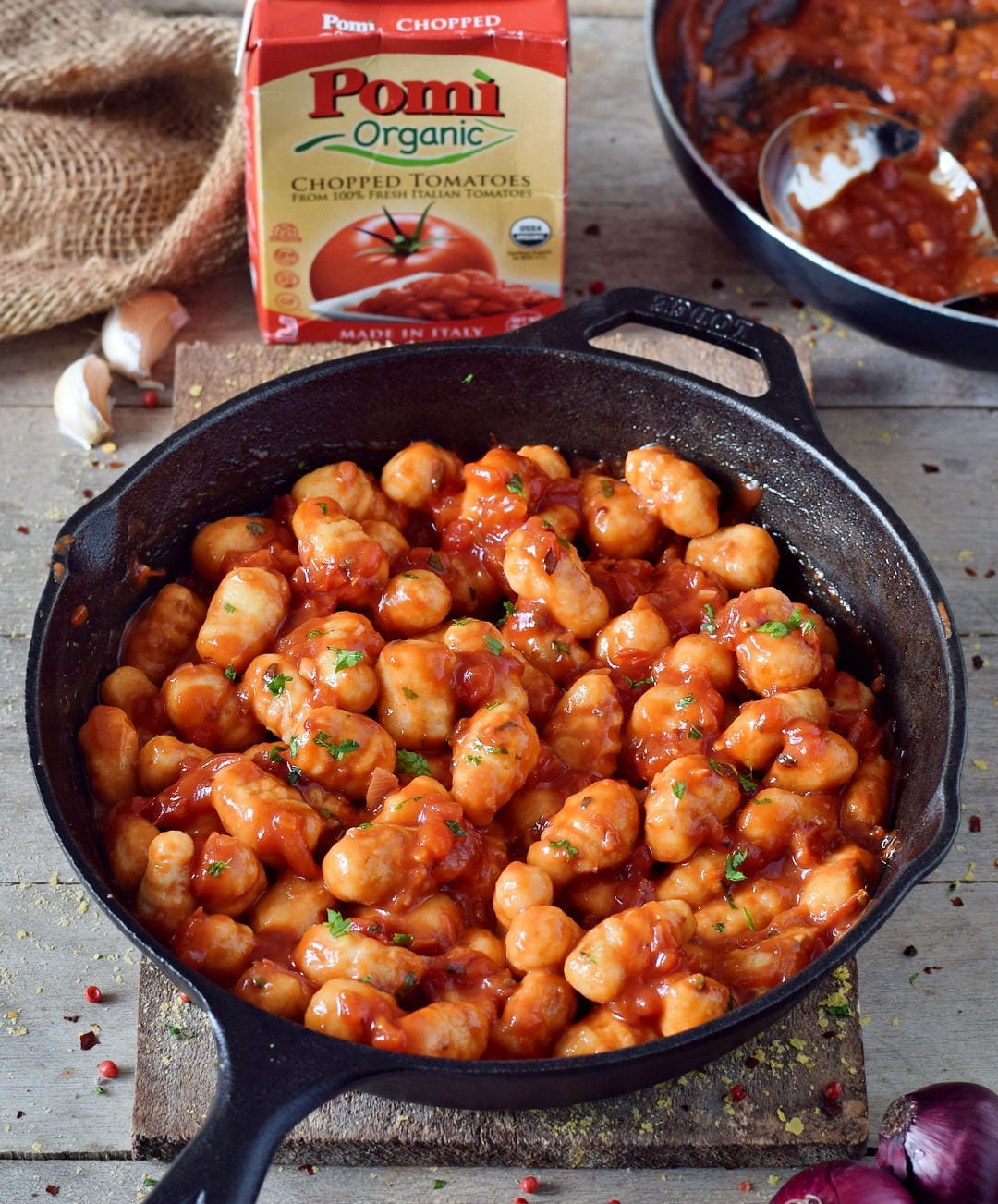 Gnocchi All'Arrabbiata
Dig into this delicious Gnocchi All'Arrabbiata recipe which is vegan, gluten-free, and easy to make. See the recipe here.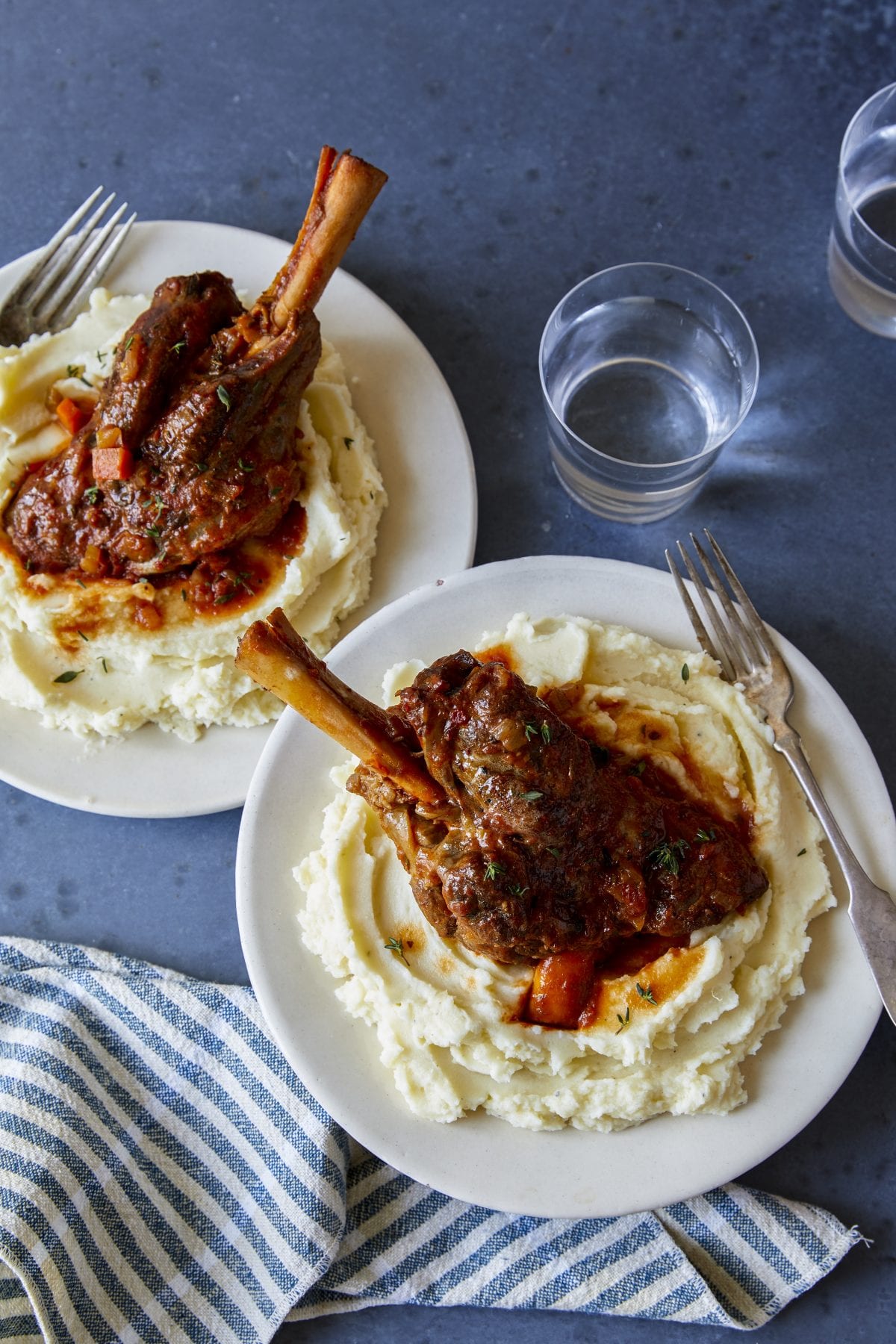 Braised Lamb Shanks
Dig into this cozy meal of braised lamb shanks that is as comforting as a warm blanket on a snowy evening. See the recipe here.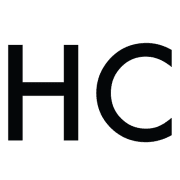 Honest Cooking
The Honest Cooking editorial team handpicks inspiring culinary stories to share with you that we think are beautiful. As an international online culinary magazine with the ambition to truly change the face of online food media we hope to create an inspiring place for serious culinary debate, salivating recipes, interesting food news and international food-fun.