Glazed miso turnips are nestled among filling soba noodles dressed in a creamy black sesame seed dressing for a bold bowl of flavor.
By Sofia Eydelman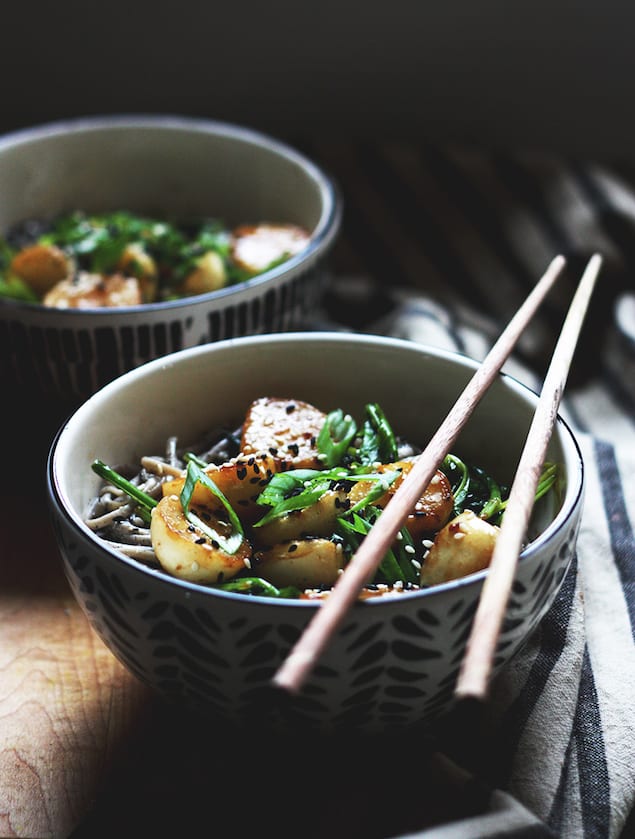 Are you an intuitive cook or do you enjoy the habit of following a recipe?
When I cook, I let curiosity guide the process. I've written about intuitive cooking here and here and I have been meaning to write about the benefits of cooking that way. What I'm starting to realize, however, is that the benefits have nothing to do it. Some people are an intuitive "rebel" and others are more habitual in their cooking process, and that's ok.
I'm thinking that maybe this whole "intuitive cooking" thing is just crazy talk to most people, those that love a good meal plan and shopping list. I am hoping to explore the topic a lot more, but maybe from the perspective of how to eat well in the absence of habits – for my fellow rebels. What do you guys think?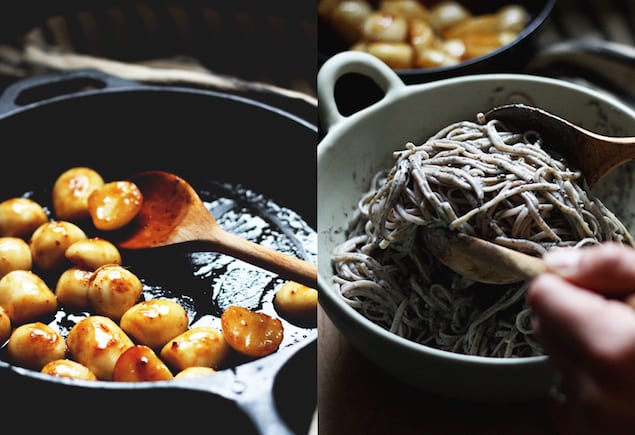 See Also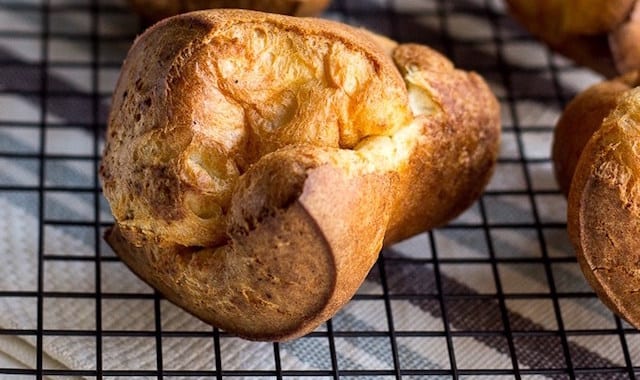 I've said nothing about the adorable baby turnips yet, but this time I'm hoping that the pictures and recipe speak for themselves. The creamy black sesame dressing is my new way with soba noodles and if you're going to get one thing out of this whole weird "intuitive cooking and habits meet cute turnips" post, make that!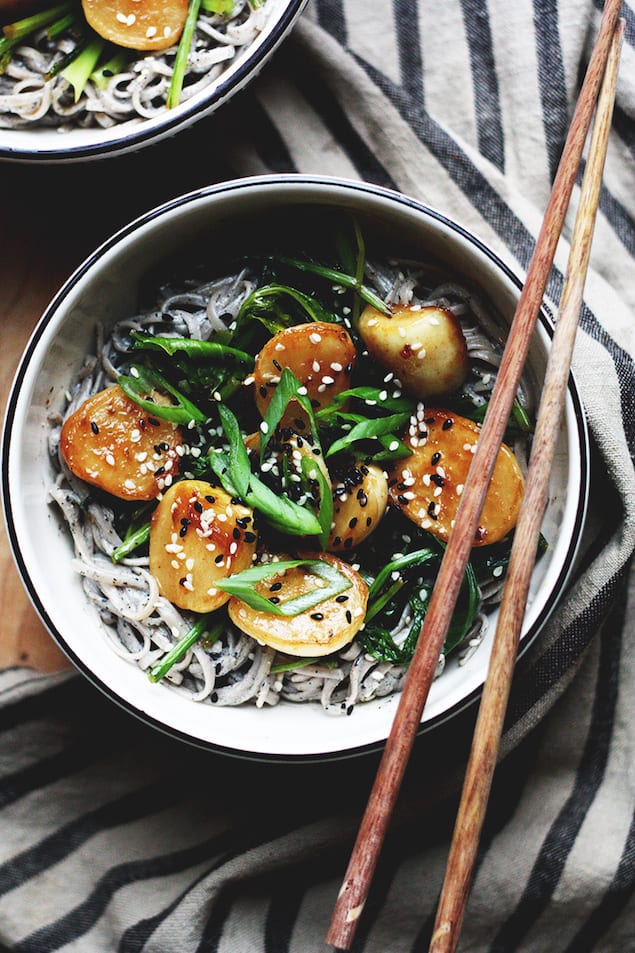 Miso Turnips and Black Sesame Soba Noodles
Glazed miso turnips are nestles among filling soba noodles dressed in a creamy black sesame seed dressing for a bold bowl of flavor.
Ingredients
Creamy Black Sesame Dressing
¼ cup black sesame seeds
2 Tbsp. tahini
2 Tbsp. soy sauce or tamari
2 Tbsp. rice wine or apple cider vinegar
2 Tbsp. honey or maple syrup
1 tsp. sesame oil
1 - 3 Tbsp water
Miso-glazed Turnips
2 tsp. miso paste
1 Tbsp. honey or maple syrup
1 Tbsp. rice wine or apple cider vinagar
1 bunch of baby turnips, halved, or regular turnips cut into bite-sized pieces
2 Tbsp. butter or ghee (sub coconut for vegan option)
Everything Else
A few large handfuls of turnip greens, spinach, chard, bok choy, or your choice of greens, chopped (see note)
1 package (3-ish servings) of soba noodles (see note on gluten in soba noodles), cooked according to package instructions.
Thinly sliced spring onions and sesame seeds, for garnish
Instructions
Creamy Black Sesame Dressing - In a high speed blender, combine all ingredients (start with 1 Tbsp. of water) and blend at high speed until creamy (the smoothie setting on my blendtec was perfect). Add more water and blend to thin, if necessary.
Alternatively add the sesame seeds to a food processor and grind into a paste. Add remaining ingredients except for water and process for about 3 minutes until creamy (it takes longer for the sesame seeds to break down in a food processor to make the dressing creamy). Add water, 1 Tbsp. at a time, to thin, if necessary.
Regardless of what method you use, taste and adjust with extra soy sauce or sweetener, if necessary.
Miso-glazed Turnips - Whisk the miso, honey, and rice wine vinegar and set aside.
In a cast iron skillet, warm the butter or ghee and lay the turnips, cut side down. Cook for a few minutes on medium heat, until they're just starting to brown, taking care not to burn the butter.
Toss them and cook for another minute or two.
Add the miso mix to the turnips and toss for another minute (they will sizzle), until the liquid thickens and the turnips are slightly cooked (but not mushy) and nicely glazed.
Everything Else - Remove the turnips from the skillet, return skillet to heat, and add freshly washed and chopped greens. Some water on the greens helps with the wilting process, so it's good to wash them right before cooking.
Cover the skillet, remove from heat, and let it sit for a few minutes until the greens are wilted. Toss with any remaining miso sauce in the skillet.
Toss the soba noodles with all of the dressing and thin with a little bit of water, if necessary to get a creamy consistency. Top with wilted greens, turnips, and garnishes.
Notes
Turnip greens are delicious, and apparently very nutritious, but the stems are quite chewy so if you are using them, and I highly recommend finely chopping the stems (the ones in my pics weren't chopped enough). They're a little bit bitter, which I LOVE, especially in this dish, but you can start out mixing turnip greens with others if you're not sure about them.

Soba Noodles are usually made with a combination of buckwheat and wheat flours, and therefore are rarely gluten free. King Soba are my fav, and make all of their varieties without any wheat flour, and are acceptable for those that are avoiding gluten. They also make really delicious rice noodles.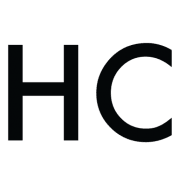 Sofia Eydelman
Sofia is the relentless experimenter, mess maker, and picture taker behind From the Land we Live on – a food blog focused on sharing ideas and seasonal recipes inspired by ingredients found close to home.