If you are into miso, this dish is for you.  This recipe has miso written all over the plate and it is absolutely bursting with umami!
By Josephine Chan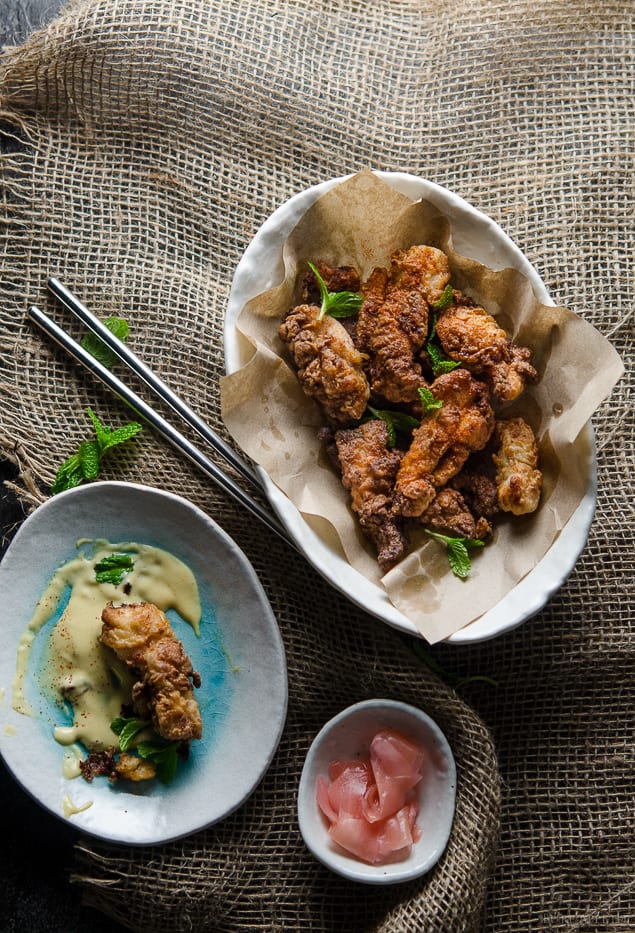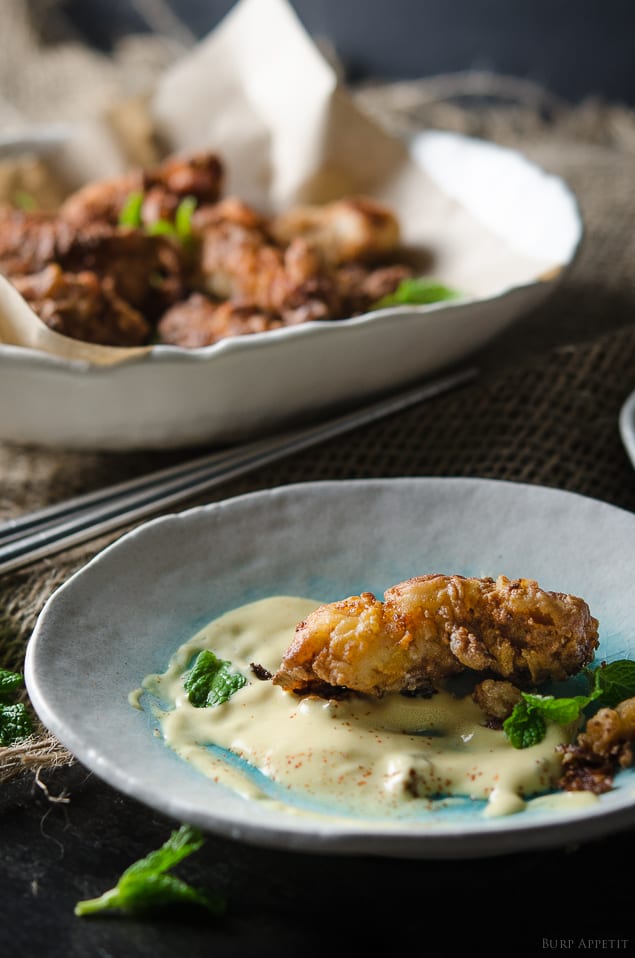 In the culinary world, basic sensory tastes is widely defined and accepted as sweet, sour, bitter and salty.  As these four little words, with big meanings, becomes predictable (and perhaps a little boring), experts found the final jigsaw in the mythical fifth taste – umami.
Unlike the other 4 basic tastes that is very distinct, umami can be defined as having a pleasant savoury taste.  Literally speaking, yummy! Think – have you ever eaten something only to find it's hard to describe the taste and it is also that taste that gets you wanting more and more of it?  That hard-to-describe-taste would be the missing umami puzzle.
See Also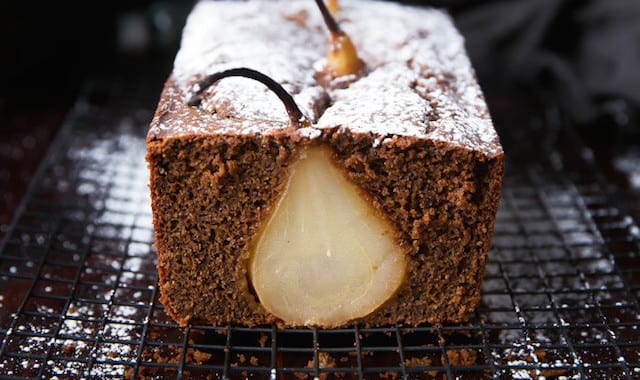 In this recipe, I replaced the core ingredient – yellow miso, with white miso.  White miso can be easily found at Asian grocers compare to yellow miso and it's cheaper too.  And the result?  Not bad – turns out umami-ish – the more you taste, the more you want.
This recipe is adapted from Donna Hay Magazine.

Crispy Miso and Ginger Fried Chicken with Miso Mayonnaise
If you love miso, then you'll love this recipe because it is so so so tasty.
Recipe Type:
Main Courses
Ingredients
800 g skinless chicken thigh fillets, cut into 2cm wide strips
½ cup white miso (shiro miso)
1 tbsp finely grated ginger
2 cloves garlic, crushed
¼ cup mirin
2 tbsp rice wine vinegar
vegetable oil
110 g self raising flour
110 g corn flour
cayenne pepper, to sprinkle
baby mint leaves, for garnish
pickled ginger (store-bought), to serve
Miso Mayonnaise
½ cup Kewpie japanese mayonnaise
1 tsp English mustard
2 tsp white miso
1 tsp rice wine vinegar
Instructions
Mix the miso, ginger, garlic, mirin and rice wine vinegar in a large bowl. Combine all ingredients properly. Then add cut chicken, toss to coat and combine well. Wrap and place in the refrigerator for 30 mins. Remove and set aside for another 30 mins to bring it to room temperature.
Now, to deep fry the chicken pieces. Over medium high heat, place a saucepan with sufficient vegetable oil, until temperature reaches 180 celsius (or until little bubbles appear around your chopstick when you dip into the oil).
Combine self raising flour and corn flour together in a mixing bowl. Place the chicken in the flour mixture and coat well. Gently drop them, in batches, for 2-3 mins or until golden and cooked through. Remove and drain on paper towel.
To make the miso mayo, mix everything together in a small bowl. Stir to combine. Taste and adjust.
Transfer the fried chicken to a serving plate. Sprinkle with cayenne pepper, garnish with mint leaves and serve with pickled ginger and miso mayonnaise.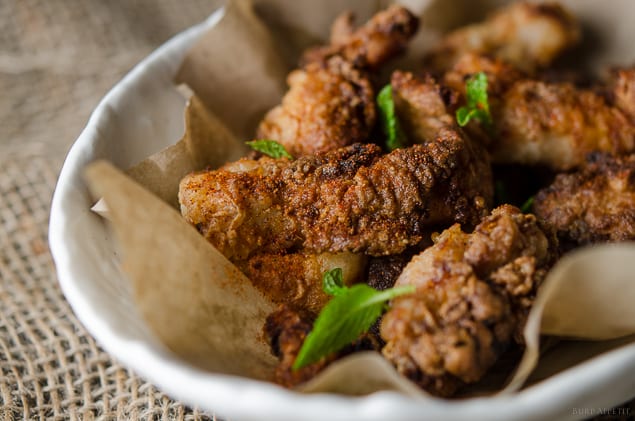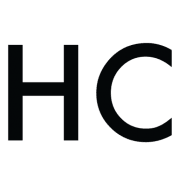 Josephine Chan
Josephine is a Melbourne-based food blogger with a passion for food and photography. She loves to cook recipes that remind her of her childhood and ignite the classic flavours she has loved from her home in Malaysia. Follow her journey through her blog, Burp! Appetit where she explores and experiment with home-style cooking from Malaysia, Asia and rest of the world.