What's better than mint chocolate chip ice cream? Mint chocolate chip ice cream sandwiched between two fabulous chocolate-y cake layers, of course.
By Amrita Rawat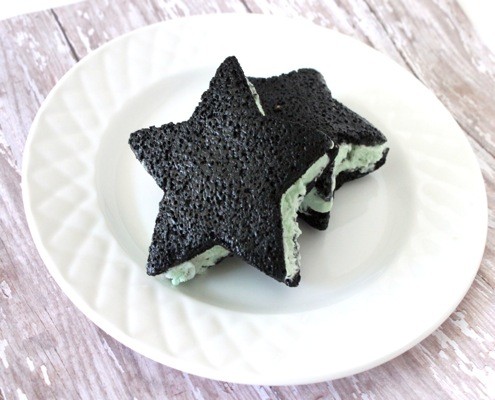 I adore mint chocolate chip ice cream although I'm very picky on the way it's made. I always crave a cool mint, not too overpowering, with dark chunks of smooth chocolate. I must have chocolate chips with every bite, and there are some brands that do not have a good chocolate to cream ratio (you know who you are!). What's better than mint chocolate chip ice cream? Mint chocolate chip ice cream sandwiched between two fabulous chocolate-y cake layers, of course.
Since I'm lactose-intolerant, I've cut out ice cream nearly entirely from my diet, and jumped onto the tart frozen yogurt craze sweeping across America. So when I do eat ice cream, I often go to my favorite combination of mint and chocolate. I use to eat ice cream sandwiches as a child, but they hardly ever make mint flavored ones, which gave me the idea to try my own.
I had seen this recipe floating around and really wanted to try it. However, it was for an actual cake, with a layer of ice cream in the middle. But that's not what I wanted for summer. I wanted something cute, portion-controlled, and easy to hold. So I baked it on a cookie/jelly roll sheet and cut out star shapes as soon as it was done.
I had been initially weary of how these would turn out but I was pleasantly surprised. The cake is not very sweet at all and holds up well against all that ice cream. The texture works well and is wonderfully soft… the sandwich itself is a bit addictive.
Although I've made my own ice cream before, I wanted one of my favorite ice cream brands for this one, Edy's Mint Chocolate Chip.However, there have been other Honest Cooking contributors who have posted wonderful ice cream and sorbet recipes, such as strawberry balsamic, cucumber mojito, and mascarpone ice cream. Hopefully these will inspire you to try your own!
I thought I'd just hand these off to friends, but they've been quietly sitting in my freezer for an occasional indulgence… I don't think I'm about to part with these.
Print
Mint Chocolate Ice Cream Sandwiches
---
Author:

Amrita Rawat

Total Time:

30 minutes

Yield:

6

1

x
Description
A great and easy adaptable summer dessert, adapted from Rose's Heavenly Cakes cookbook.
---
3/8 cup

plus 1 tablespoon (

1.15 oz

or

33 grams

) sifted before measuring unsweetened cocoa powder

1/4 cup

boiling water

1/4 cup

canola or safflower oil at room temperature

2

large eggs, separated, plus 1 egg white at room temperature

1/2 teaspoon

vanilla extract

2/3 cup

plus 1 tablespoon all purpose flour (

2.6 oz

or

75 grams

) sifted before measuring

3/4 cup

powdered sugar

1 teaspoon

baking powder

1/2 teaspoon

baking soda

1/8 teaspoon

salt

1

to

1/12

quarts ice cream of your choice
---
Instructions
Preheat oven to 350 degrees F.
Sift the flour, sugar baking powder, baking soda, and salt in a bowl.
Mix the boiling water with the cocoa and stir until fully dissolved.
Let cool to room temperature.
Whisk the egg yolks and the oil in a bowl and add the cocoa/water mixture… stir well.
Add in the vanilla and beat well, preferably with a hand mixer.
Add in half the flour mixture.
Separately, whisk the egg whites to a foam and then add into the batter.
Stir everything together until it turns into a batter.
Pour onto a jelly roll pan or cookie sheet, or a 9x2in round cake pan.
If baking on a sheet, bake for 10 minutes and check on it until the top looks cooked.
If baking in a cake pan, bake about 20 minutes until a cake tester comes out clean.
Assembly
Use a cookie cutter to make shapes as soon as the pan comes out and cools for a minute.
If making a cake, unmold and allow to cool completely.
Slice the cake into two separate layers and spread ice cream (softened) over one half, placing the other half on top.
Cover with nonstick sprayed plastic wrap and allow to set in the freezer for at least a few hours.
Prep Time:

10 mins

Cook Time:

20 mins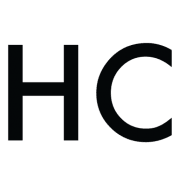 Amrita Song
Amrita Rawat is the author of the blog Chai and Dumplings. Born in India and a lifelong resident of Atlanta, she recently moved to Saint Louis. Her love for food stems in part from its ability to bring cultures together and in part from how darn good it feels to eat a delicious meal. She loves traveling and has eaten her way through cities like Hong Kong, Paris, Budapest, Mumbai, and Shangri-la. Amrita is also a contributor to Sauce Magazine in St Louis.