Mini Maple Chocolate Chip Pancake Muffins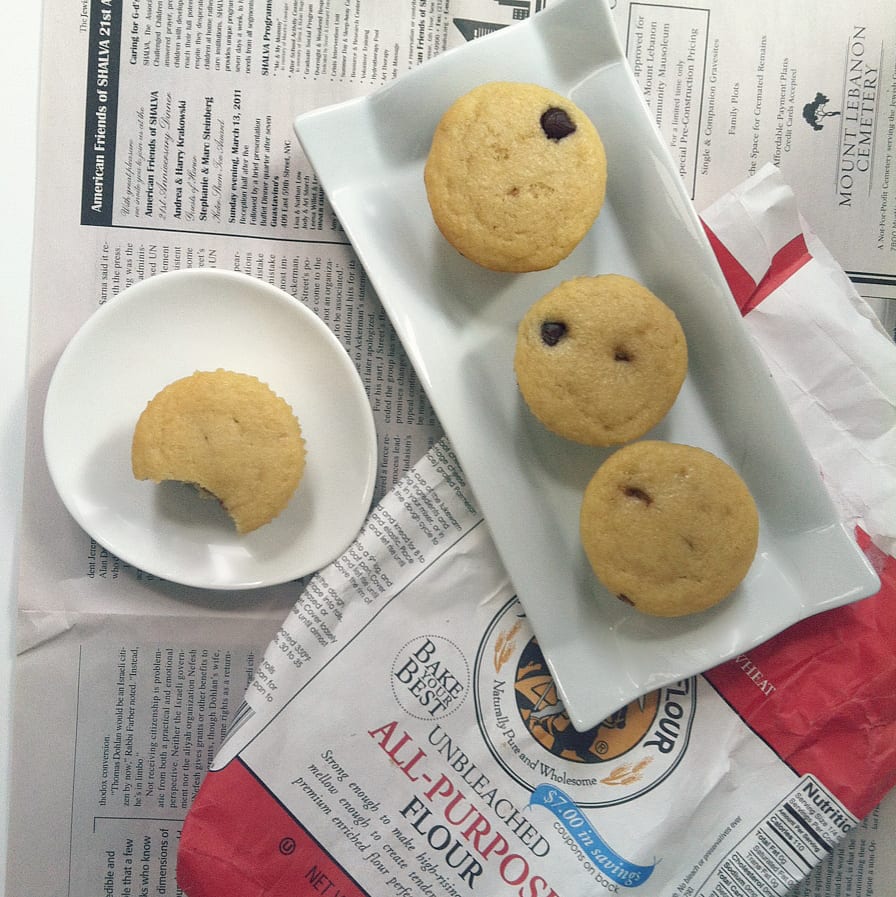 You heard right. Pancake muffins, which will serve as the perfect breakfast-on-the-go all week long.
By Kim Hamill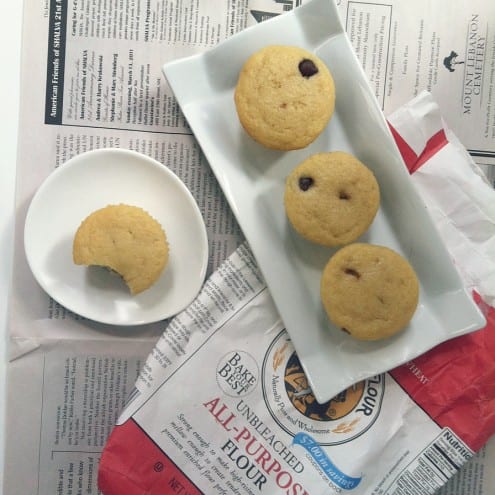 Mini Maple Chocolate Chip Pancake Muffins
You heard right. Pancake muffins, which will serve as the perfect breakfast-on-the-go all week long.
Author:
Kim Hamill, adapted from Bakerella
Ingredients
1 cup flour
1 teaspoon baking powder
½ teaspoon baking soda
¼ teaspoon salt
2 tablespoons sugar
1 cup buttermilk
1 egg
2 tablespoons pure maple syrup
2 tablespoons melted butter
½ cup milk chocolate chips
Instructions
Preheat oven to 350 degrees.
Generously grease a 24 cup mini muffin pan with non-stick spray.
Combine flour, baking powder, baking soda, salt and sugar in a medium bowl. Sift together with a wire whisk.
In another bowl, stir buttermilk, egg, maple syrup and melted butter until just combined.
Add wet ingredients to dry ingredients and stir with a spoon until combined.
Stir in chocolate chips. Reserve a few chips to sprinkle on the tops.
Bake for 8-9 minutes*.
* If baking regular sized muffins, it will take about 16 minutes.
Kim Hamill
By day, Kim is the 3rd generation in her family's NYC taxi business. By night, she writes about food, fashion, DIY projects, travel, and beyond on www.loveumadly.com. Her stories, recipes, and photographs have appeared in Marie Claire, NY Press, the Kitchn, HGTV.com, Food Gawker, and Finding Vegan. She doesn't sleep very much.