Homemade English Muffins – The Morning Meal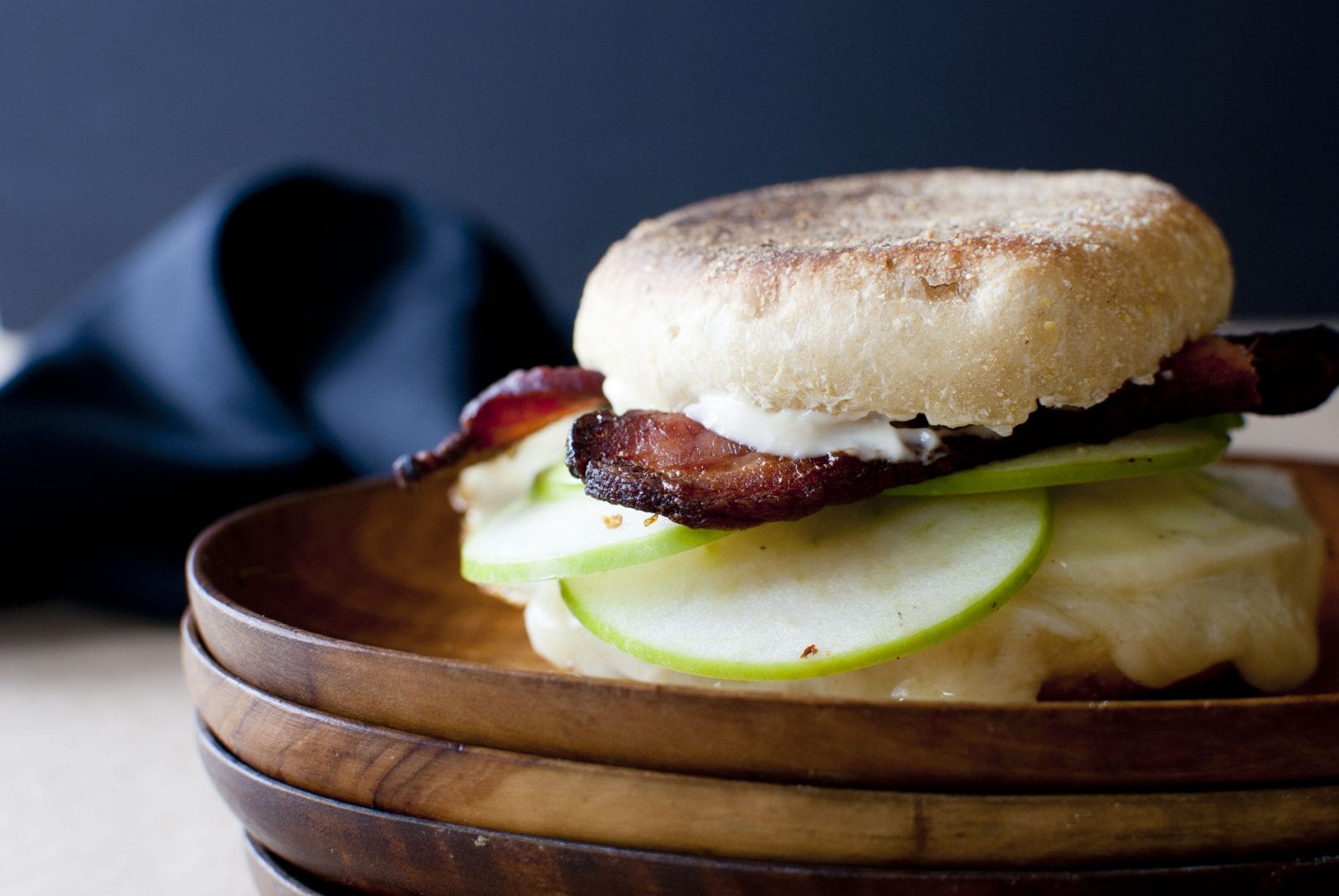 These muffins are doubly full of nooks and crannies thanks to yeast and baking soda. They will keep for up to two weeks in an airtight container.
By Khalilah Ramdene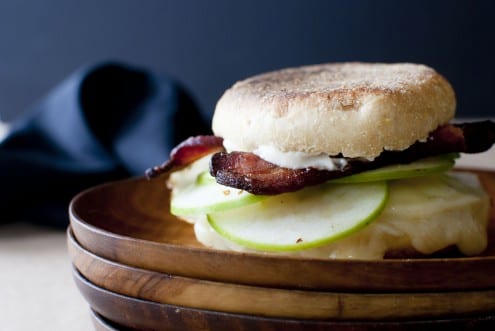 Numerous occasions warrant a breakfast sandwich and most of them err of the side of convenience. Mornings rushing out the door for work or Saturday afternoons when a hangover antidote is needed, the breakfast sandwich has been the go-to food for those on-the-go. But if we take a few steps back and revisit this breakfast bite for what it truly is – a blank canvas – the possibilities of the morning meal become infinitely more varied, and the experience on the whole, more pleasurable.
Like most sandwiches, the magic is in the bread. You can put just about anything between two slices of bread, but if it isn't good (i.e. soggy, rough, stale!)  the magic is lost. We can avoid a carbohydrate conundrum by making the bread, in this case an English muffin, ourselves.
English muffins are by far one of the most pleasing and easiest breads to make. Perfectly sized for burgers, sandwiches, or toast, it is a bread that finds a use for breakfast, lunch and dinner. This recipe goes to extra lengths to ensure the signature  nooks and crannies so conveted in certain brands are present, as long as you split them with a fork. Make the full recipe so you have muffins to spare. Slather them with butter and jam, poach an egg and whip up some hollandaise for eggs benedict, or do as I do, and make a breakfast sandwich, piled high with a fried egg, bacon, slices of granny smith apple, and swipe of Dijon mustard.
These muffins are doubly full of nooks & crannies thanks to yeast and baking soda. They will keep for up to two weeks in an airtight container.
Author:
Khalilah Ramdene, Adapted from King Arthur Flour
Recipe Type:
Bread, breakfast,
Ingredients
4¼ cups AP flour, more for dusting
1¾ cups whole milk, warm
3 tbsp unsalted butter
1¼ tsp kosher salt
1 tbsp sugar
1 large egg, lightly beaten
1 tsp baking soda
2 tsp instant yeast
cornmeal for dusting
Instructions
Heat the milk and butter until the milk has warmed and the butter melts
Combine the milk & butter mixture with the egg and sifted dry ingredients and mix until a dough forms. This can be done in a stand mixer or by hand with a considerable amount of upper body strength
Once dough comes together (it will be damp and velvety), transfer to a floured surface and roll out dough to a 1 inch thickness.
Using a English muffin ring or a large canning jar lid, cut out rounds and transfer to a baking sheet dusted with cornmeal.
Dust tops of the muffins with cornmeal as well. Continue to cut out muffins, re-rolling dough when needed.
Cover muffins with a kitchen towel and allow them to rise for 20 minutes. Using a cast iron pan on low heat, cook muffins about 3-5 minutes on each side until brown and crisped
Transfer muffins to a 325° oven for 12-15 minutes so they can continue to dry out
Open muffins with a fork and toast before serving
Hali Ramdene
Hali Ramdene is a food editor with Better Homes and Garden magazine. Her love of food stems from the subtle magic it brings to the everyday. She studied Gastronomy at Boston University and writes at HaliRamdene.com