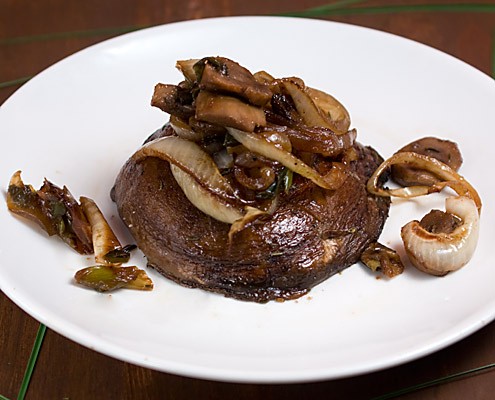 Here's a recipe that will allow your vegan friends to enjoy Labor Day barbecues just as much as the meat eaters do.
By Nancy Lopez-McHugh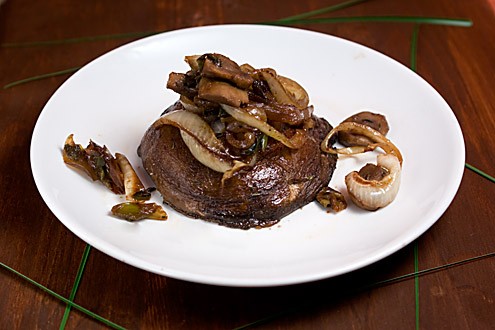 Many families will be hosting gatherings and cookouts this weekend in honor of Labor Day. Foods like hamburgers, hot dogs, steaks, ribs, chicken will all be grilled and barbecued. My family being Mexican meant that we also served the obligatory carne asada, grilled onions and frijoles charros (Mexican cowboy beans), along with our "typical" American dishes. Don't forget all the side dishes like coleslaw and potato salads. Is anybody hungry yet?
Nowadays there are more and more vegetarians and vegans in our society, we all have at least one in our families. For vegetarians and vegans obviously gatherings with foods mentioned above means that your choices will be very limited. But there is a scrumptious alternative you can bring along with you to have your host grill up, or if you are hosting can offer to your vegetarian and vegan guest. Portobello mushrooms.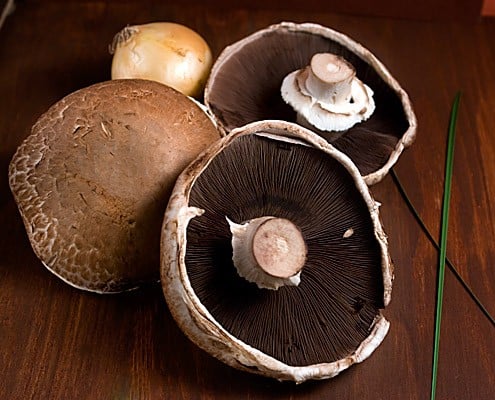 Portobellos are a large or mature standard button mushroom. The taste is mild and so, very versatile. They can be grilled, sautéed, roasted, fried and why not – barbecued. They are quite large and when cooked the texture is firm and a scrumptious alternative to meat. I can tell you as an omnivore, with a love of vegan food, portobellos taste fantastic. My carnivore husband will also attest to their phenomenal taste. My favorite ways of preparing and enjoy Portobello mushrooms are prepared like a steak and as a hamburger. So this Labor Day weekend offer your Vegetarian and Vegan friends a great grilled dish that they will truly enjoy. Happy Memorial Day weekend to all our American readers!

Memorial Day Vegan Steaks
Vegetarian and Vegan dish for this Labor Day weekend.
Author:
Nancy Lopez-McHugh
Ingredients
Portobello Mushrooms (1 large per person)
olive oil
salt
ground black pepper
any seasonings of choice
grilled onions, to top
Instructions
Rub the mushroom top with olive oil, then season whole mushroom as desired. Grill, barbecue or fry the mushrooms for 6 minutes on each side. The mushroom should be soft and moist. Top with grilled onions.
Looking for the perfect mushroom sauce for steaks? Check
this
lovely recipe out.
Nancy Lopez-McHugh
Nancy Lopez-McHugh is a food blogger, photographer and published author. Most recently she has published "Yummy Pics: A Food Blogger's Guide To Better Photos".