Good steak deserves the best mushroom sauce, so what's the saucy secret? Only 5 ingredients and a few minutes of your time. 
By Martyna Candrick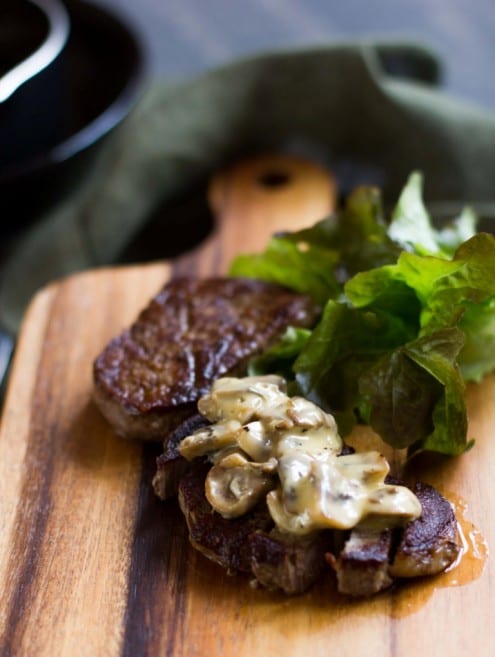 It's not often that I use such highly subjective descriptors and food writing clichés as "the best", but honestly, life is too short for bad mushroom sauce!
So, in what is my first post at Honest Cooking, I thought I'd share my secret mushroom sauce recipe with you… 5 ingredients, it's that simple: cream, mushrooms, pepper, garlic, salt. And a little time, to let the sauce cook down and develop more intense flavours. I love watching it bubbling away, condensing, turning a golden caramel brown colour and waiting for the few minutes it takes to cook. You can really smell the mushrooms and the consistency becomes just right!
See Also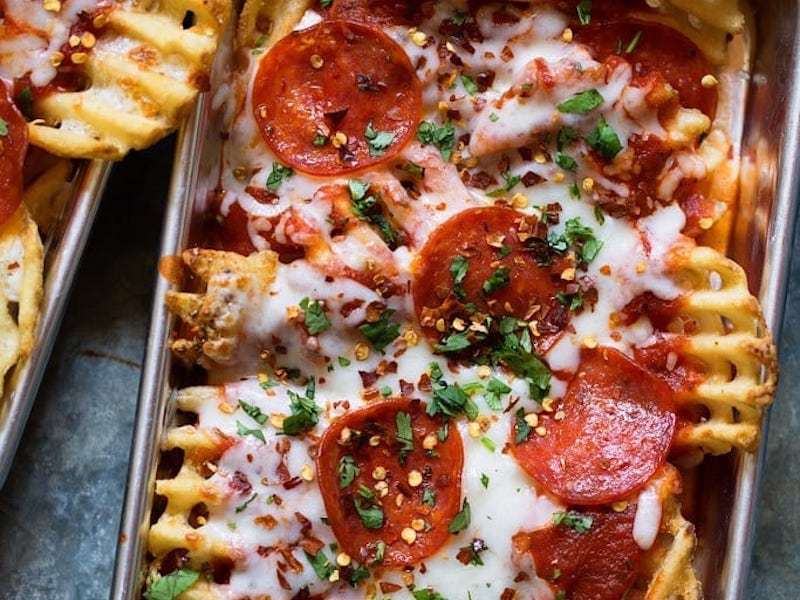 If you don't believe me, I dare you to try it. After all, good steak deserves the best mushroom sauce.

The Best Creamy Mushroom Sauce For Steaks
A deliciously flavourful and creamy mushroom sauce for steaks, schnitzels and even pasta in under 20 minutes.
Ingredients
150g (5.3oz) button mushrooms, cut in half then sliced
150ml (5 fl oz) thickened cream
2 cloves of garlic, crushed
1 tsp (or more to taste) freshly ground black pepper
1 tsp ground sea salt
1 tsp cooking oil
Instructions
To make the sauce:
Heat oil in a medium saucepan over high heat. Add sliced mushrooms and stir-fry until they are lightly browned, reduce heat to medium.
Add cream, salt and pepper and bring to a boil. Cook for 5-8 minutes, stirring occasionally and watching that the cream doesn't overboil.
Once the sauce has reduced by half, add crushed garlic and cook for another minute.
To serve:
Remove from heat and serve over your favourite meat.
To reheat:
Simply place saucepan back on low heat and let the sauce "melt" and heat through.
Notes
I used regular button mushrooms (champignons) for this recipe, but for an even richer flavour feel free to use Swiss Browns. Thickened cream is best, but pure fresh cream can also be used, but it may require slightly longer cooking.
Martyna Angell
Martyna is a Polish-born Australian recipe developer and food blogger. Her creativity and passion for good food shines through in many of the delicious and easy to prepare meals which she cooks, styles and photographs for her blog, Wholesome Cook. Fresh cream-filled eclairs are her only weakness.