Whether you are looking for a new kind of autumn spread or the perfect Thanksgiving meal, check out this Mediterranean inspired menu that is sure to surprise and please.
Meike Peters' new cookbook Eat in My Kitchen has our food-loving hearts beating fast and crushing hard. Her vibrant images and unique recipes were created in her kitchen in Berlin, but inspired and influenced by her Mediterranean heritage.
Check out her book and the menu we created below with seasonal recipes from the cookbook, its sure to be a Thanksgiving stunner.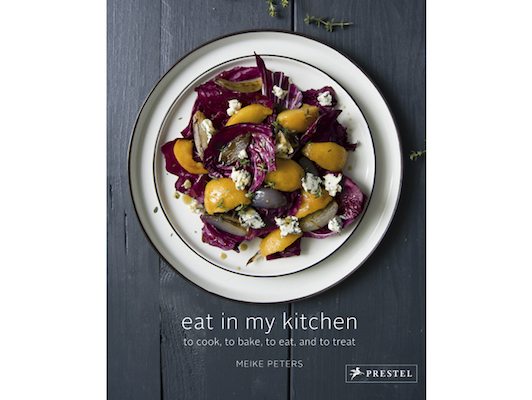 All photos by Meike Peters.
Salads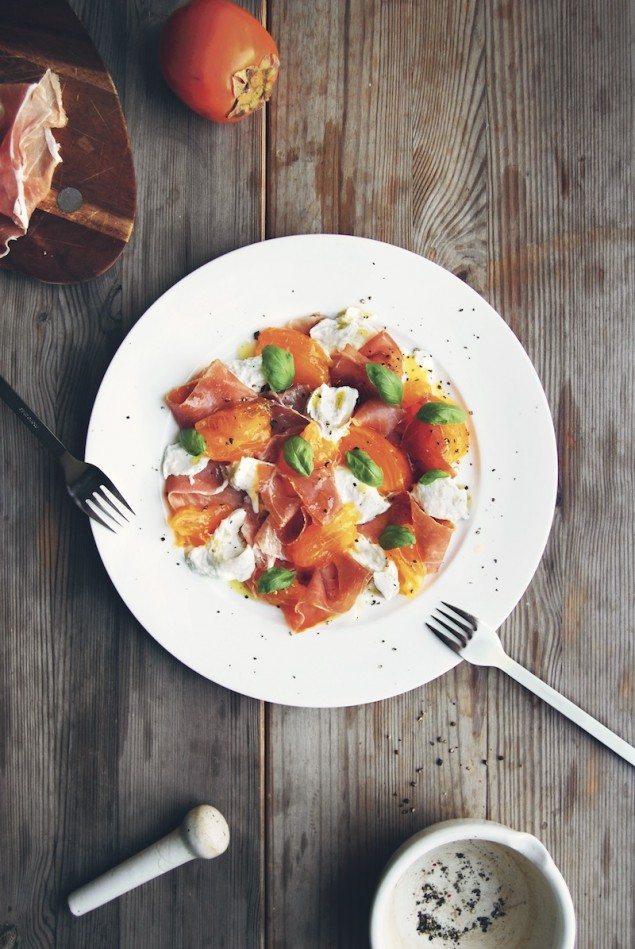 Persimmon Salad with Mozzarella, Prosciutto di Parma, Basil, and Maple Vinaigrette
It's persimmon season! Celebrate the under-utilized fruit with this creamy, sweet, and savory salad.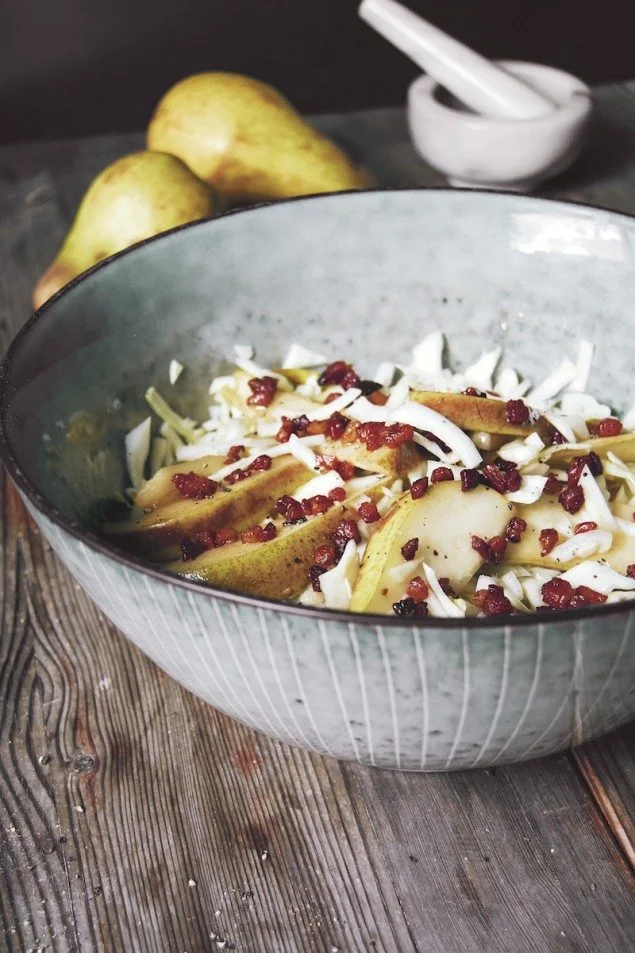 Cabbage and Pear Salad with Balsamic Bacon
This recipe with crisp pears and cabbage pay homage to German cuisines, but with new flair.
Sides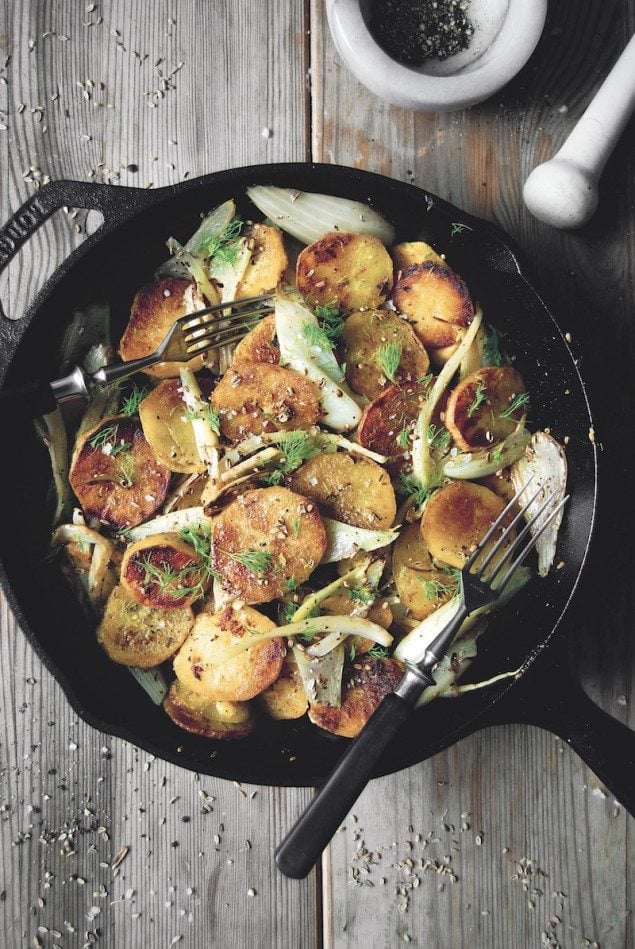 Crispy Fried Potatoes with Fennel
If you love fennel, then you will adore this dish that highlights the ingredient that grows like a weed in the Mediterranean.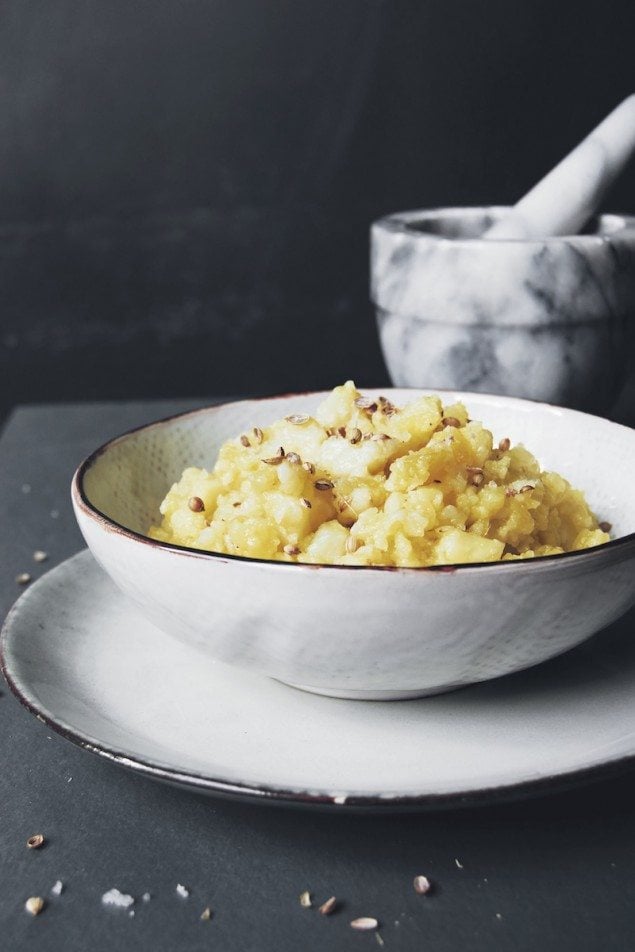 Mediterranean Mashed Potatoes
It wouldn't be Thanksgiving without mashed potatoes! This version adds a beautiful coriander oil that brings a silky texture to a rough potato puree.
Bread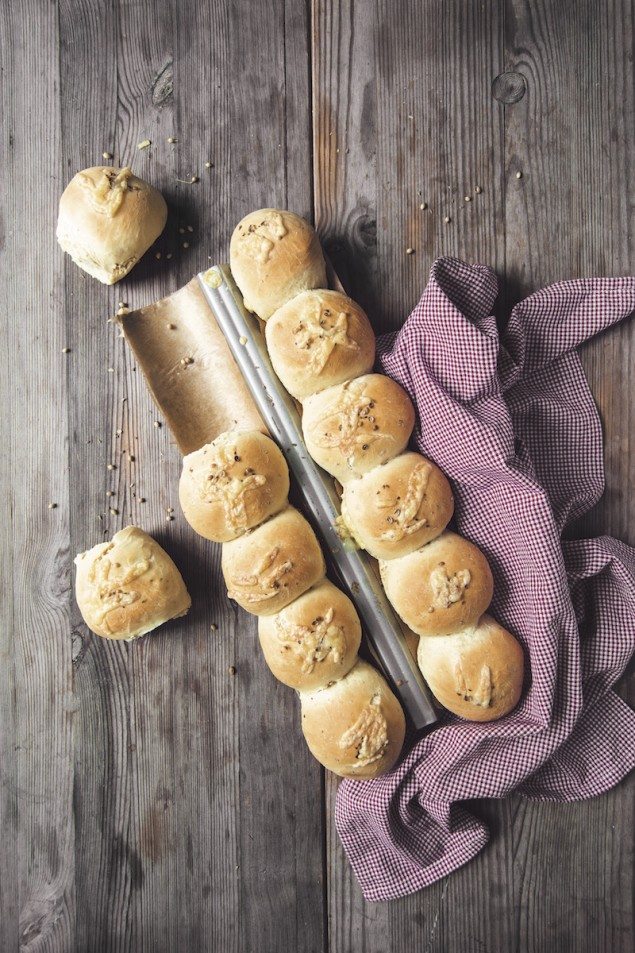 Cheesy Mountain Rolls
These hearty rolls are sure to disappear quickly as they are loaded with aromatic cheese and topped with warm spices. An irresistible combination.
Main Dish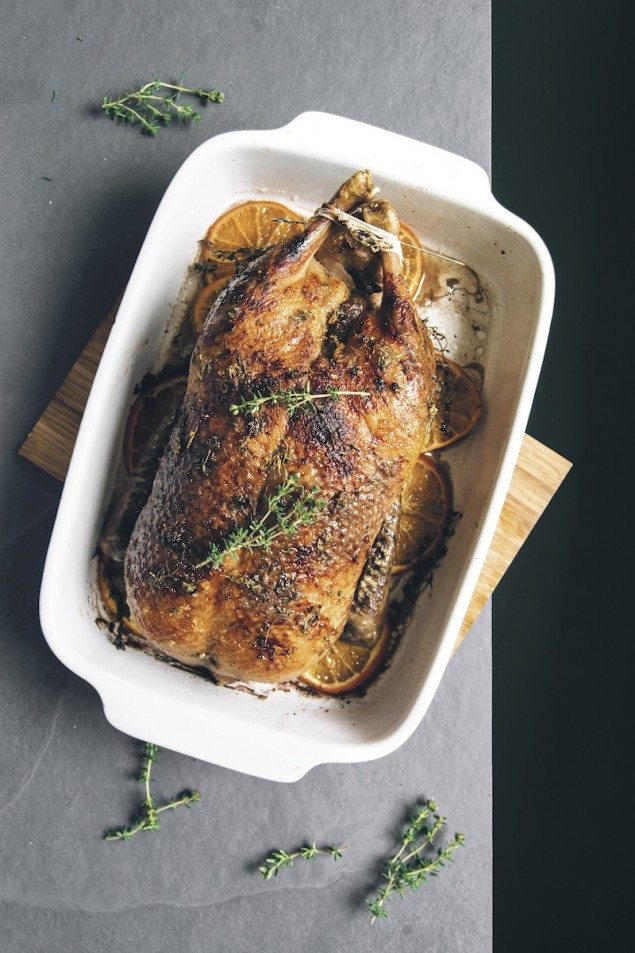 Slow-Roasted Duck with Ginger, Honey and Orange
Forget the turkey for coming holidays and make this tender, slow-roasted duck. It's sticky and aromatic with fresh herbs.
Vegetarian Main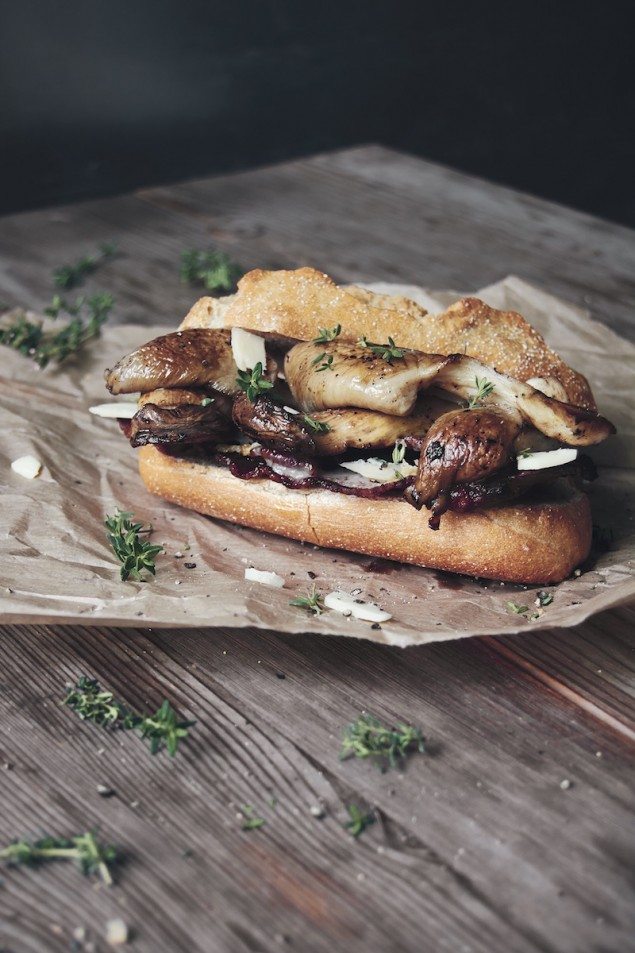 Wild Mushroom and Grilled Gruyère Sandwich
Skip the tofurkey and grill up these gooey, heart-warming sandwiches for the vegetarians at the table. The original recipe contains bacon, which can be omitted. Or, load it up with pork for a cozy fall dinner for carnivores.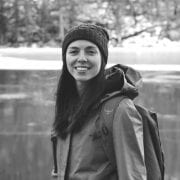 Annelise McAuliffe
Mandatory family outings to the Detroit farmers' market and nightly home-cooked meals cultivated Annelise's respect and curiosity for food. A graduate of The Culinary Institute of America, she spends her free time in New York City recipe testing, eating breakfast all day, and dreaming up international culinary adventures.