With plenty of spice and some mushrooms for texture, this masa filling is anything but boring. Bring in black beans and sweet potatoes for a sweet and spicy combo.
By Lauren Cosgrave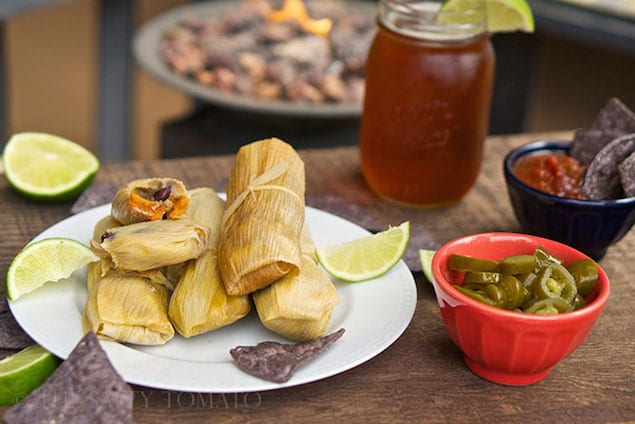 Mexican food is very easy to make vegan. I know you are probably asking yourself "What about the cheese, Lauren?" Mexican food has so many spices and delicious flavors that if you up the spices just a little, you will all but forget the cheese quesadilla. I did use just a tiny bit of vegan cheese in this recipe just to add a little binding to the filling. Tofutti makes an excellent vegan sour cream if you just can't live without it.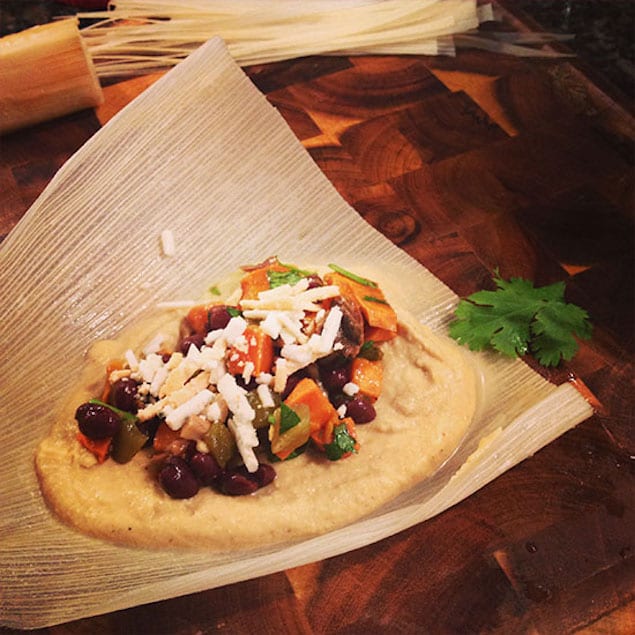 This was my first attempt at homemade vegan tamales and I was really happy with how they turned out. I was never a fan of frozen tamales because the masa was so bland and starchy. I added plenty of spice to the masa mixture to give it flavor and depth. Dried mushrooms worked perfectly to add a meaty texture. The reconstituted mushrooms are chewier but fresh sautéed mushrooms would work too. Tamales take a good long time to make but they are well worth the effort and they freeze really well.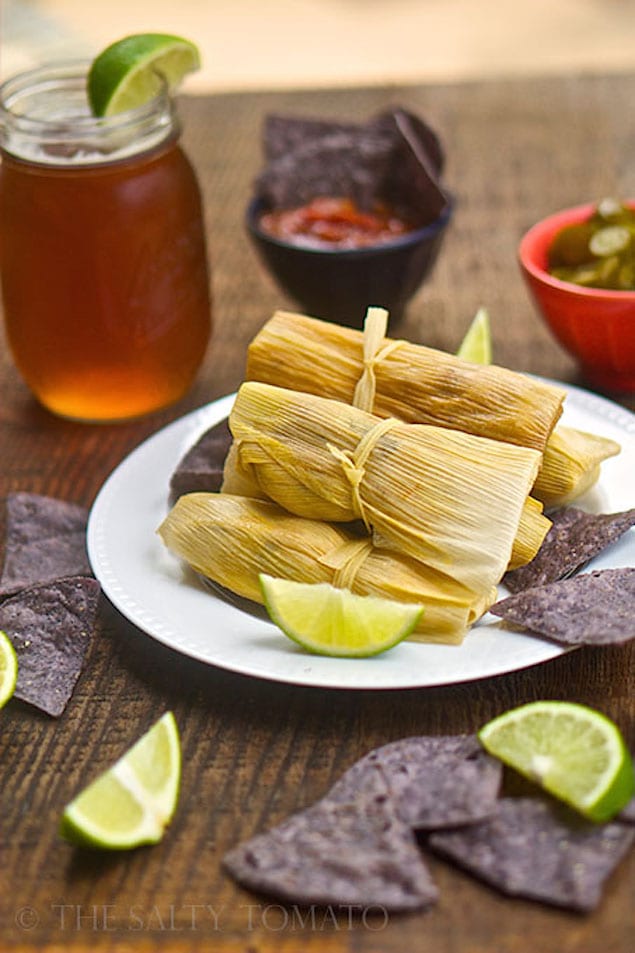 See Also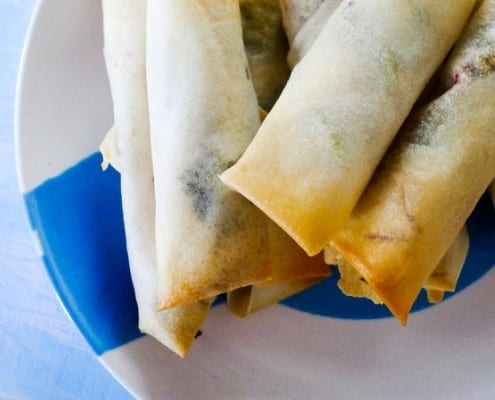 Vegan tamales are a great way to get creative. I have been on a big sweet potato kick in my Mexican cooking lately. The sweetness of the potato offsets the spice perfectly for me. Here are some other vegan tamale filling ideas:
Meatless meat
Black Beans and Corn
Tomatoes and Chiles
Mushrooms and Onion
Potato and Roasted Red Peppers
Print
Meatless Tamales with Black Bean Filling
---
Author:

Lauren Cosgrave

Yield:

10

servings

1

x
Description
With plenty of spice and some mushrooms for texture, this masa filling is anything but boring. Bring in black beans and sweet potatoes for a sweet and spicy combo.
---
Sweet Potato and Black Bean Filling
½ cup

dried mushrooms

4 cups

¼ inch peeled and cubed sweet potato (about

1

very large sweet potato)

2 tablespoons

olive oil

½ teaspoon

kosher salt

¼ teaspoon

ground black pepper

1

can black beans

2 tablespoons

of pickled jalapenos, chopped

½ cup

cilantro leaves, chopped

4 ounce

can of mild green chiles

1 teaspoon

kosher salt

½ teaspoon

ground black pepper

½ teaspoon

liquid smoke such as Colgin Liquid Smoke

½ teaspoon

lime juice (about

½

medium sized lime)

½ cup

mexican blend vegan cheese such as Follow Your Heart Fiesta Blend Vegan Cheese (feel free to use real cheese too)
Masa
2 cups

masa harina/corn flour (see notes)

½ teaspoon

baking powder

½ teaspoon

garlic powder

½ teaspoon

paprika

½ teaspoon

cumin

¼ teaspoon

cayenne pepper

4 tablespoons

cubed vegan butter such as Earth Balance

2 cups

water

2 teaspoons

vegan chicken base such as Better Than Bullion No Chicken Base
---
Instructions
Bring a large pot of water to a boil. Add dried corn husk, remove from heat and let soak for at least 1 hour.
In a small bowl cover dried mushrooms with boiling water and let sit for at least 30 minuets until mushrooms have doubled in size and are softened.
Sweet Potato and Black Bean Filling
Preheat oven to 350 degrees. In a medium bowl coat sweet potato cubes with olive oil, salt and pepper. Turn out sweet potatoes on a baking sheet. Bake for 45 minutes or until sweet potatoes are fork tender and edges are brown.
Drain black beans and chiles place in a large mixing bowl. Rough chop reconstituted mushrooms and add to bowl. Add remaining ingredients, baked sweet potatoes, jalapeños, cilantro, salt, pepper, liquid smoke and lime juice. Stir until well mixed. Taste and adjust seasoning.
Masa
Place masa harina, baking powder, garlic, paprika, cumin and cayenne in the bowl of an electric mixer fit with a whisk attachment. Mix on low until ingredients are well incorporated. Add cold butter to flour mixture and mix on low until butter is crumbled with flour mixture.
Place 2 cups water and no chicken base in a microwave safe bowl. Microwave for 1 minute until no chicken base is dissolved. Briefly stir.
With mixer on medium speed very slowly add water and chicken base mixture. Scrape down the sides of the mixing bowl. Whisk on high for an additional 10 minutes. Mixture should be thick enough to coat a spoon.
Tamale Assembly (See notes on size.)
Tear 1 or 2 corn husk into 24 strips to tie tamales.
Place 1 corn husk on working surface horizontally with the long side facing you. Spread approximately 2 tablespoons of masa mixture 2 inches wide on the third of corn husk that is closest to you leaving 1 inch on either side place 2 tablespoons of sweet potato and black bean mixture in the middle to masa. Top sweet potato and black bean mixture with 1 teaspoon cheese. Fold side closest to you over to envelope sweet potato mixture in masa. Fold in both sides like a burrito and roll closed. Tie tamale roll with a strip of corn husk in a square knot. Repeat process with remaining corn husks.
Fill a large pot with 2 inches of water and place a steamer basket or a bamboo steamer section in the bottom. Line the steamer with 2-3 corn husks. Place wrapped tamales standing upright on steamer. Cover pot with a damp dish cloth and cover pot with lid. Steam for 90 minutes checking half way that there is still water in the bottom. Remove tamales and serve immediately.
Cooked tamales will keep in the refrigerator for 4-5 days or can be frozen.
Notes
-Masa Harina corn flour is very different than cornmeal. It is a much finer grain and often white in color. I recommend Bob's Red Mills Masa Harina. From finest to coarsest, ground corn is Masa Harina, Corn Meal, Polenta.
-The size of your tamales all depends on the size of your corn husks. It might take a few tries to get the size just right. Mine came out about 3 inches long and 2-3 per serving. This recipe makes approximately 24 small tamales.
Category:

Main

Cuisine:

Mexican, Vegan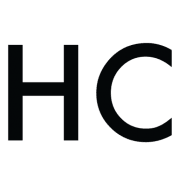 Lauren Cosgrave
Lauren is a flexitarian sailor navigating the kitchen and creator of the food blog "The Salty Tomato". A self-taught cook and bartender, her kitchen is almost completely vegan with an occasional animal product of the highest quality. She is passionate about food education and sharing new ways to cook with less animal products.