Spring has sprung and crispy fritters with peas, crumbled feta, lemon zest and handfuls of fresh mint are in order.
By Helen Buxton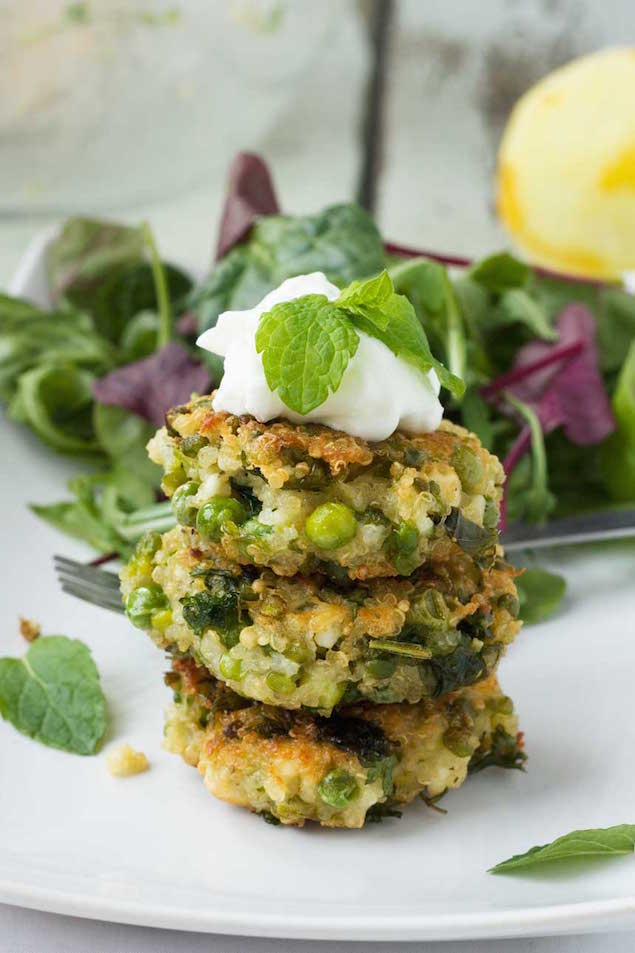 As the evenings get lighter and the temperatures get (minimally) warmer, oodles of recipe ideas with 'spring greens' ingredients in them are getting stubbornly stuck in my head. I started with this asparagus brunch tart with parmesan and basil (get the recipe here) and now it's time for PEAS to have their moment of glory … oh, and let's not forget peas' best friend MINT … and let's go ahead and throw in one of Helen's best friends FETA CHEESE, too, because I'm not sure there's been enough of that around here lately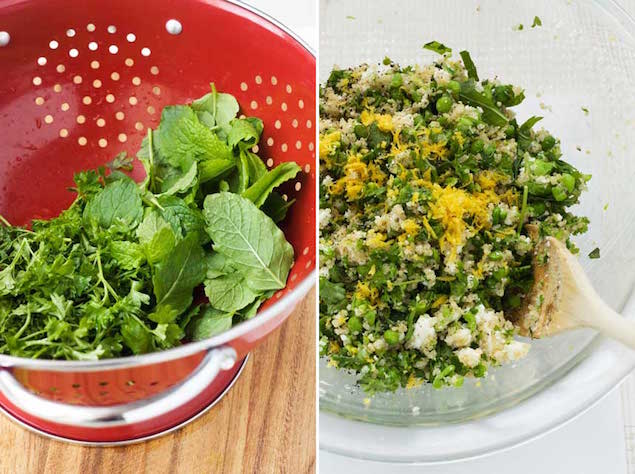 So all I've done here is combine those three best buddies with some cooked quinoa, a couple of handfuls of chopped fresh parsley, the zest of a lemon, plenty of salt and pepper and an egg and a bit of cornflour to bind the mixture together. You can also add a bit of parmesan cheese for even more tangy, cheesy flavour.
You know what all this means? These fritters are vegetarian and gluten free, for any readers who that might be important for.
See Also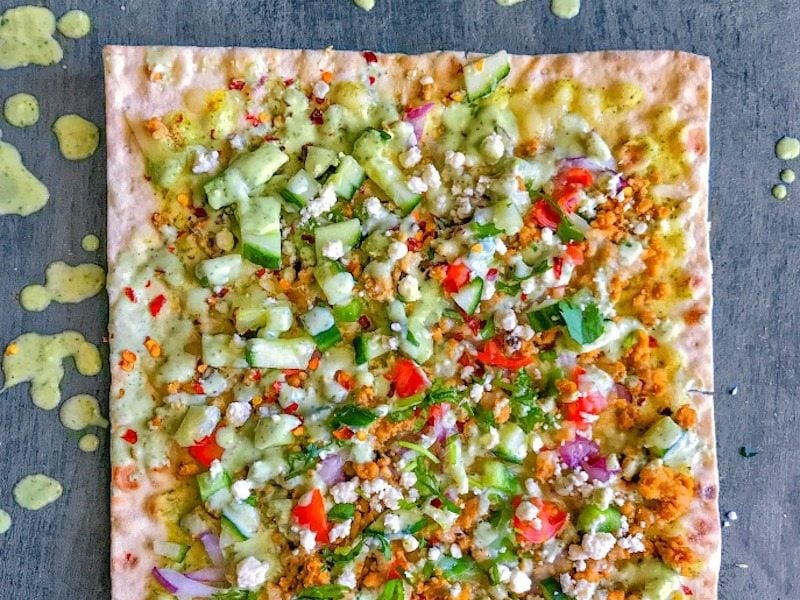 After frying these in a little oil you end up with a beautifully light and crispy fritter, perfect served with a simple green dressed salad. They actually reminded me a lot of falafel! I guess that makes sense, as peas are a pulse, after all, just like chickpeas are. Next time I make them, then, I might try stuffing them into a wrap, dolloping on some hummus and eating them just like I would a falafel wrap.
One of the things I liked the best about these fritters was the fact that because there were LOADS of fresh herbs in them, the herbs around the edge got all crispy in the pan … which tasted just like crispy seaweed! I KNOW! Definitely unexpected, but I loved it!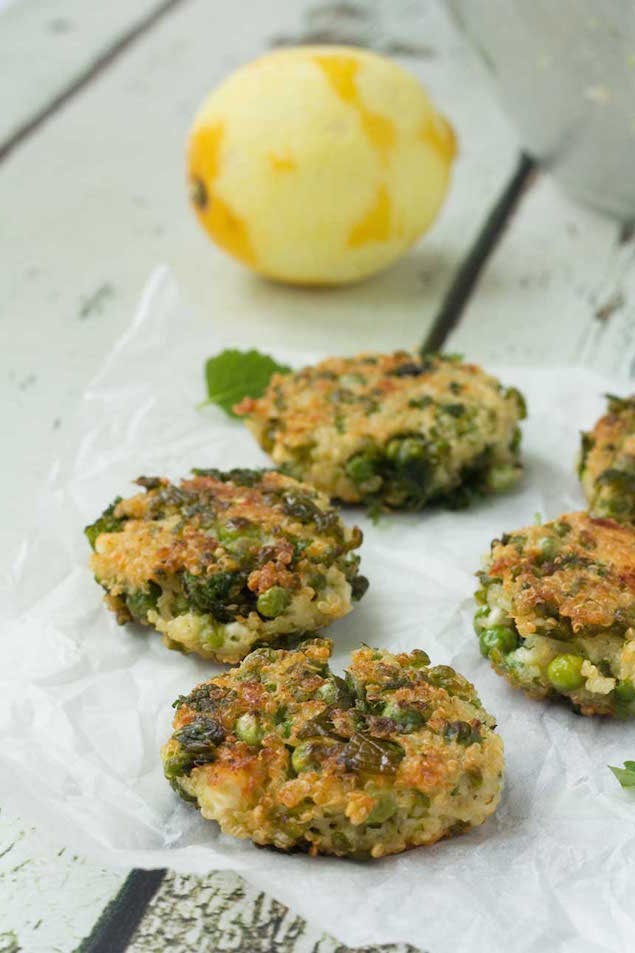 Spring Quinoa Fritters with Peas and Mint
Spring has sprung and crispy fritters with peas, crumbled feta, lemon zest and handfuls of fresh mint are in order.
Recipe Type:
Side, Appetizer
Serves:
12 to 15 fritters
Ingredients
75 grams/2.5 ounces (about ½ a cup) quinoa (weight when uncooked), cooked and drained (see notes)
150 grams/5.3 ounces feta cheese
a handful of grated parmesan (optional)
200 grams/7 ounces frozen peas (sweet petit pois are best), cooked
2 spring onions, chopped finely (optional)
zest of 1 lemon
a couple of handfuls (about 3 heaped tablespoons) each of fresh parsley and mint
1 egg, lightly whisked
2 level tablespoons cornflour (or rice flour, if you prefer)
salt & pepper to taste
about ? cup oil of your choice for frying
to serve
Greek yoghurt & green salad (optional)
Instructions
Mix all the ingredients (apart from the oil) together in a big bowl. With wet hands, scoop up small handfuls of mixture and shape into 12 to 15 round and flattened fritters.
Heat up the oil on a medium heat, then fry the fritters (in 2 batches if necessary) for about 3 to 5 minutes on each side or until nice and golden and crispy.
Drain on kitchen paper, then serve while still hot and crispy, with the Greek yoghurt and green leaves if you like.
Notes
I find the easiest way to cook quinoa is to add it to a saucepan with double the volume of water (so 1 cup of water for half a cup of quinoa), bring it to the boil, then cook gently for about 8 minutes. Then turn the heat off, pop a lid on your pan and let it steam dry for a couple of minutes. Finally, fluff up with a fork - your quinoa should be ready!
Helen Buxton
Hi, I'm Helen. I'm originally from the UK but currently live between the UK, Greece and Australia with my husband (it's a long story!) We'll get settled eventually! I love nothing better than to travel the world … and sample the local street food. I absolutely love (attempting to!) put together flavours and fresh ingredients from all over the world – just so long as the recipes are easy peasy to make!