PARTNER POST: Reinvent potato recipes to be fresher and lighter in the new year. Make it your resolution to try these dishes as nutritious packed lunch ideas.
Made with eggs and vegetables, these potato bites are a perfect packed lunch loaded with nutrients.
By Kim Nguyen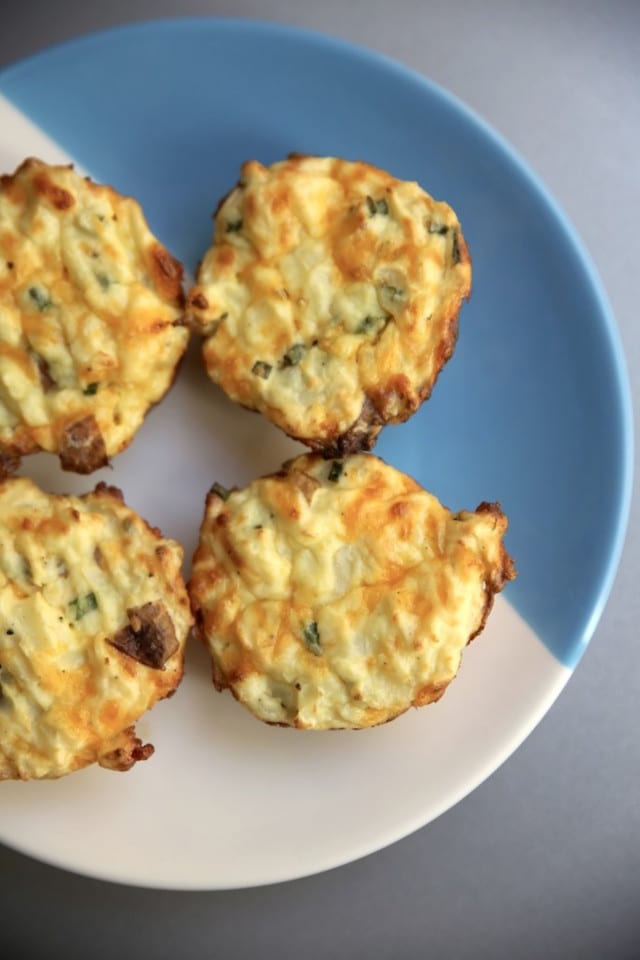 Potatoes are probably the only thing I have on hand at all times. Why? Well, they last a lot longer than other vegetables, are versatile in so many dishes, and my husband loves to eat them (he's a picky eater)! You can cook, bake, or fry them. Any way you choose, they always turn out delicious.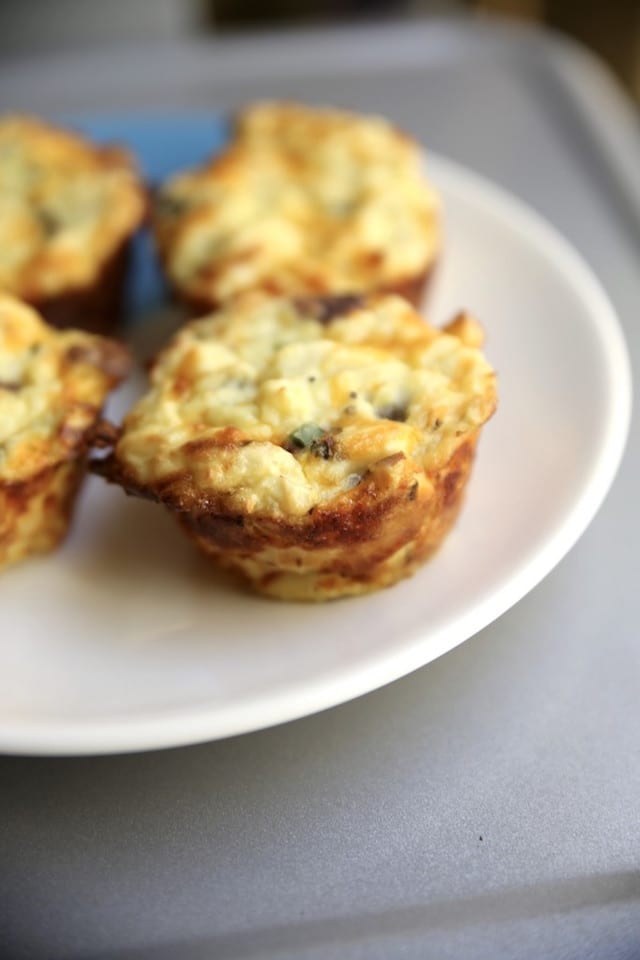 As for nutritional value, potatoes are packed with fiber and are naturally gluten-free. They also have more potassium than a banana and vitamin C than one medium sized tomato. Who would have thought that the potato was so mighty?
I've been packing my husband's lunches for the past couple of months and this recipe is a wonderful addition to his lunchbox. They're already the right size, fit into containers easily, and are great cold or reheated. You can also eat them with your hands– no utensils needed! If your New Year's Resolution is to pack your lunch to save money in 2016, then this is the way to do it.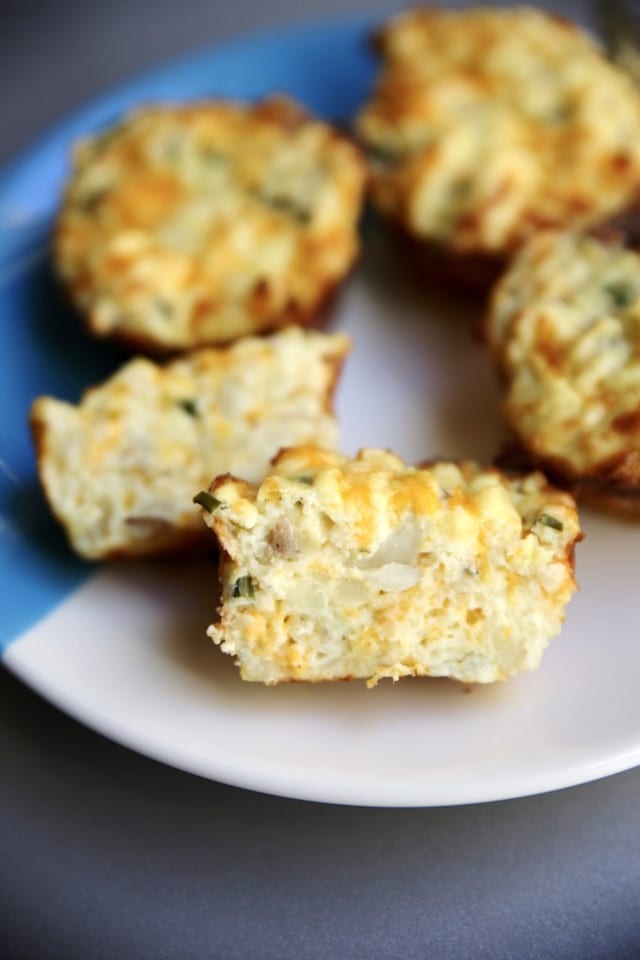 As for the flavor, they're certainly bold and flavorful. There's no blandness here. The garlic, chives, and sour cream create a match made in heaven with potatoes and eggs. You could even add some chopped bacon or ham if your heart desires. Either way, a few of these will keep you full throughout your work day.
Try this full sized frittata as another idea.
Print

Mashed Potato and Egg Bites
---
Description
Made with eggs and vegetables, these potato bites are a perfect packed lunch loaded with nutrients.
---
2 1/2 cups

mashed potatoes

2

eggs

1/3 cup

sour cream

2 tbsp

heavy cream

1 tsp

garlic powder

1/2 tsp

garlic salt

1/2 tsp

pepper

1 cup

shredded sharp cheddar cheese

2 tbsp

chopped chives
---
Instructions
Preheat oven to 400 degrees F. Spray 6 cupcake cavities in a pan with nonstick spray.
Mix together the mashed potatoes, eggs, sour cream, heavy cream, garlic powder, garlic salt, and pepper. Stir in cheese and chives.
Spoon the batter into the pan filling the cups just to the top.
Bake 20-25 minutes.
Remove from oven and let them cool 5 minutes in pan before turning them out and letting them cool completely on a wire rack.
Kim Nguyen
Kim is your typical 27 year old… except for the fact that she acts like an 80 year old woman. Working full time as a flight attendant in Los Angeles, Kim likes to whip up desserts whenever she has the chance.