A traditional Dominican dish that features the best flavors of the Caribbean country.
By Yadsia G. Iglesias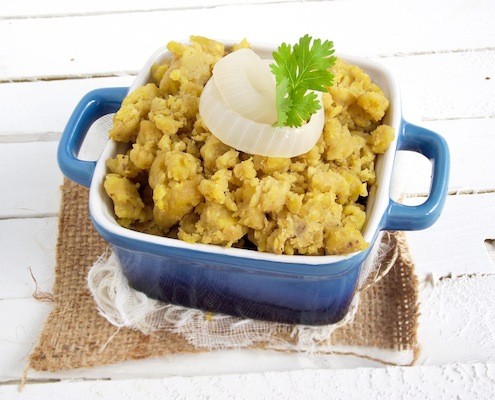 I've never been to the beautiful Dominican Republic, but having lived my entire life so close to it (Puerto Rico), I've had the pleasure of tasting most of their classic dishes. Mangú is one of them, probably the most well known Dominican dish. It's made by mashing green (unripe) plantains and traditionally eaten for breakfast.
A friend from high school first introduced me to it. Her mom used to add vinegar to the plantains themselves before mashing, which gave them that extra kick of flavor that I craved the most. Years later, another Dominican friend told me that the vinegar is optional, but should always be added to the onions instead.
See Also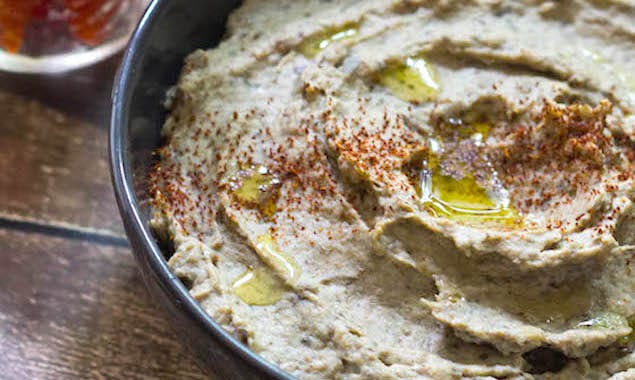 Different variations exist. Some people add bacon or chopped salami to it. Other people mix the onions right in, adding a splash of vinegar to the mix. When it comes to fat, I prefer a fat free version (girls, right?), but you can either add some butter or olive oil to make it smoother and more flavorful. One thing that can't be missing from your plate is a fried egg on the side.
Print
Mangú (Mashed Plantains)
A traditional Dominican dish that features the best flavors of the Caribbean country.
Author:

Yadsia G. Iglesias

Prep Time:

10 mins

Cook Time:

15 mins

Total Time:

25 minutes

Yield:

4

1

x
3

Plantains, green, unripe
Water, for boiling
Salt, to taste

1

big Yellow Onion

1 tbsp

White Vinegar

1 tbsp

Olive Oil or Butter, optional
Cilantro, optional
Instructions
Peel the plantains, then cut each one into three pieces. In a pot, cover with water, add some salt and bring to a boil. Cook until 'fork tender' (make sure they're very tender, but not falling apart).
While the plantains are cooking, slice the onion. Cook over medium heat with 3 tbsp of water and the vinegar. Remove from heat when they become translucent (about 7 minutes). Set aside.
Drain the plantains, add the butter or olive oil, and mash with a fork. If you need to, add some warm salted water to make the plantains smoother instead of adding oil.
Once they're completely mashed, serve topped with onions and some cilantro. Eat warm.
Yadsia G. Iglesias
Born and raised in Puerto Rico Yadsia has a B.A. in Early Childhood Education and is currently trying to survive an M.B.A. Her goal is to convey her Afro-Caribbean heritage through food.