A creative take on classic guacamole filled with fresh mango, pomegranate and toasted pecans. It's also gluten-free, dairy-free and vegan.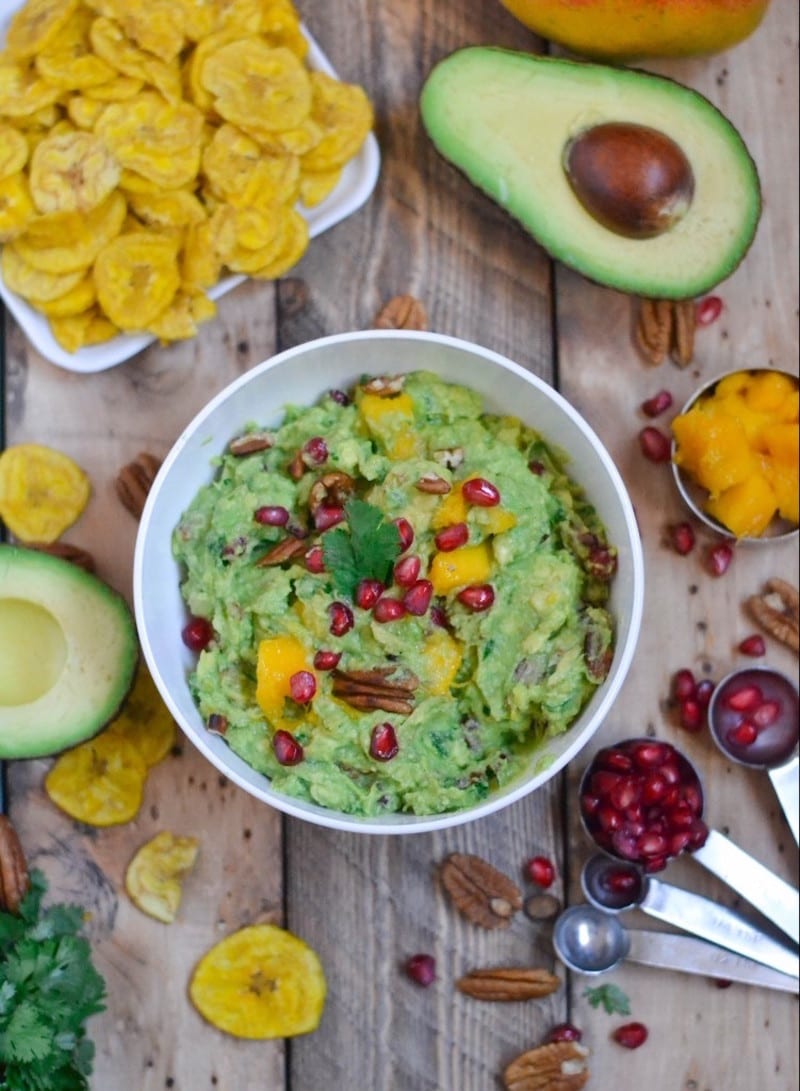 So I give you my Puesto inspired mango pomegranate pecan guacamole. This guacamole is a little sweet, a little tart, a little salty. It could also be a little spicy if you wanted to add jalapeño, but you know me and that I'm a wuss, so it's not. The textures going on in here are absolutely insane.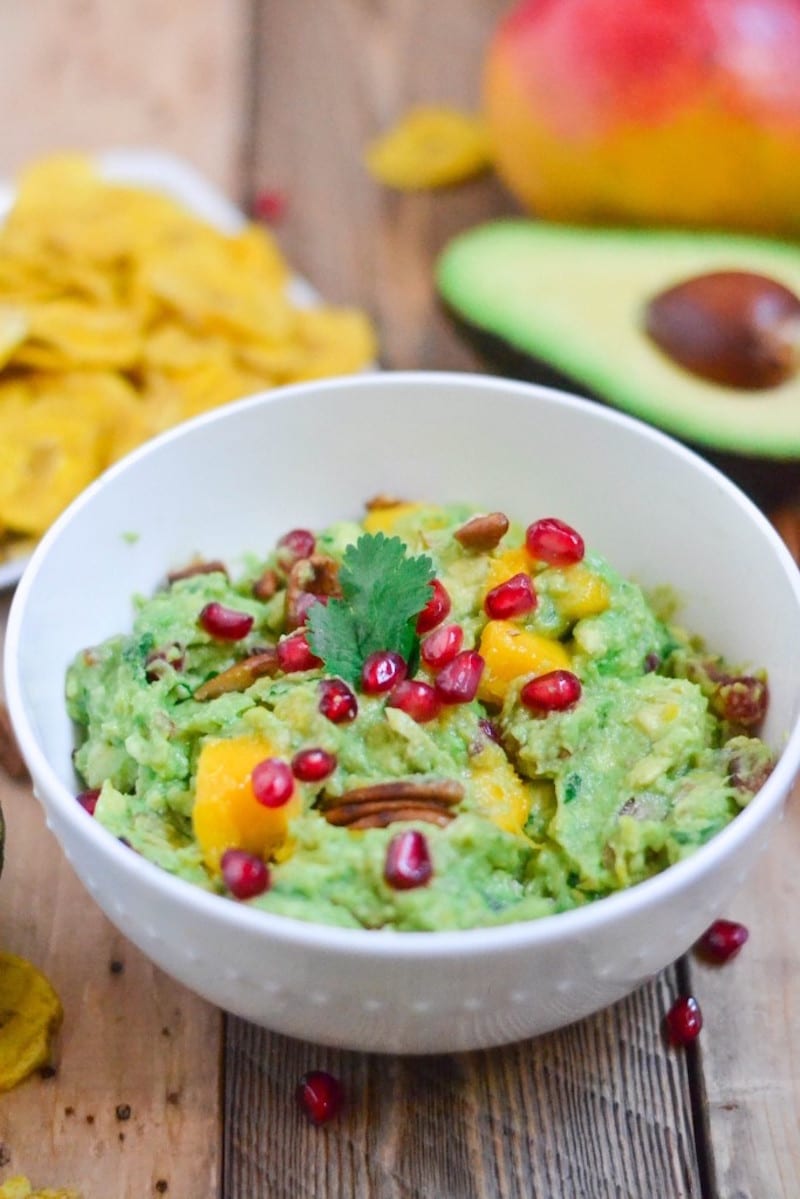 I wasn't sure how I'd feel about pecans in the guacamole but seriously, they give the guacamole that little bit of je ne sais quoi (you know guacamole is really french right?) that really takes it over the edge. This mango pomegranate pecan guacamole is perfect for a party appetizer, to spoon over salmon, or to just to eat all day Sunday while you watch basketball and clean the house (like we did). Trust me, you can turn any guacamole doubter into a believer with this creative twist!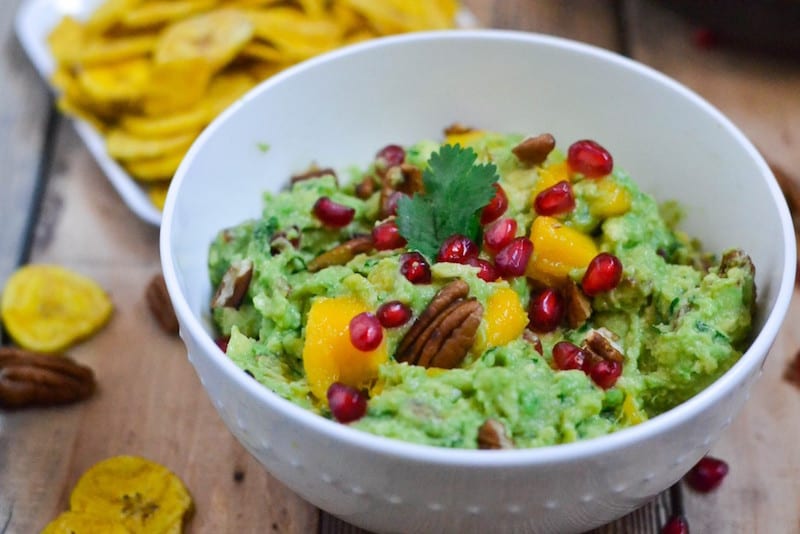 Mango and Pomegranate Guacamole
Ingredients
2 ripe avocados
½ cup diced mango
2 tbsp pomegranate arils, plus additional for topping
¼ cup chopped cilantro
1 tbsp fresh lime juice
pinch of kosher salt
¼ cup pecans, roughly chopped
Instructions
In a skillet over medium heat, toast pecans for 3-5 minutes, until lightly toasted. Keep an eye on them to make sure they don't burn. Set aside to cool.
In a bowl, mash avocados.
Carefully stir in the diced mango, pomegranate, cilantro, lime juice, salt and toasted pecans.
Serve with tortilla chips or plantain chips.