Mango Curry Grilled Chicken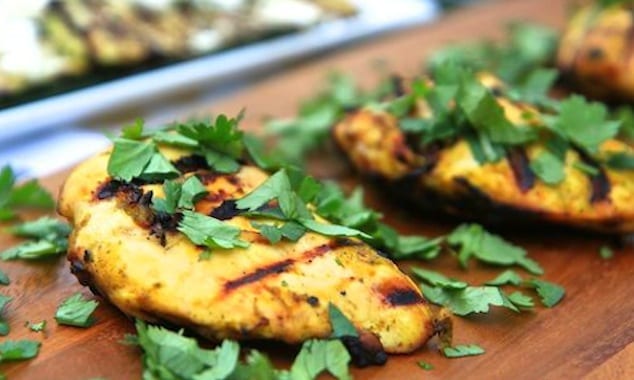 Made with coconut milk, this marinade leaves the chicken so moist and flavorful. Make extra marinade serve as a sweet and spicy sauce.
By Taylor Kadlec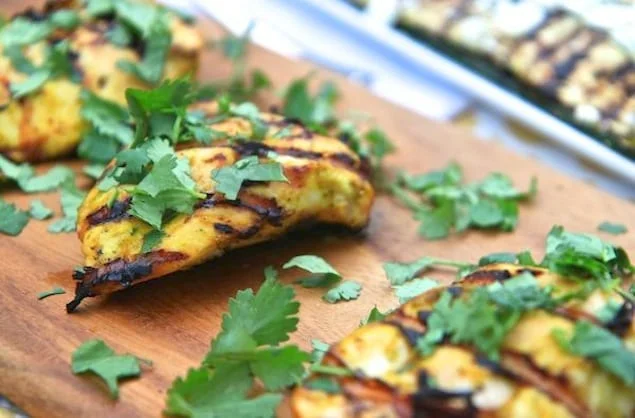 I made this mango curry marinated grilled chicken for my mom and I over the weekend after a long day of shopping for stuff for the new house and doing some gardening. I have to admit – neither of us were really excited to cook, as we'd been on our feet and busy all day long, but thankfully this chicken (and the yummy veggie we cooked with it – recipe coming later this week!) could not be easier. I whipped up the marinade earlier in the day so the chicken had been bathing in it all day long, soaking up every last bit of flavor. So when it came time to "cook dinner" all we really had to do was throw it on the grill and wait for it to cook. While we enjoyed a couple of cocktails, of course.
I really loved the flavors of this marinade. The coconut milk ensures the chicken stays moist, which in my book is crucial for eating and actually enjoying chicken. Dry chicken is no bueno. The pureed mango adds a bit of sweetness which balances out the spice from the curry and jalapeño. The only thing we wished we had done differently was to keep a little of the marinade aside (as in, not putting the chicken in it) to save it as a dipping sauce.

Mango Curry Grilled Chicken
Made with coconut milk, this marinade leaves the chicken so moist and flavorful. Make extra marinade serve as a sweet and spicy sauce.
Ingredients
4-6 medium chicken breasts, boneless and skin removed
1 mango, peeled and flesh cut from pit
1 can coconut milk
1 jalapeño, seeds removed
1 tbsp curry powder
1 tsp fresh ginger, minced
2 cloves garlic, minced
juice of ½ lime
¼ cup cilantro, plus 2 tbsp more for topping
½ tsp salt
Instructions
Place all marinade ingredients in a blender and blend until pureed.
Place chicken breasts in tupperware container and cover with all but ⅓ cup of the marinade, making sure both sides are covered.
Refrigerate for at least 2 hours, up to overnight.
Refrigerate remaining ⅓ cup marinade in separate container.
When ready to eat, turn on grill to medium-high.
Place chicken breasts on grill and cook until internal temperature reads 175 degrees F, about 6-7 minutes on each side depending on the thickness of your chicken. It is always best to use a meat thermometer to ensure your chicken is cooked fully.
Top with chopped cilantro and serve with remaining marinade, for dipping.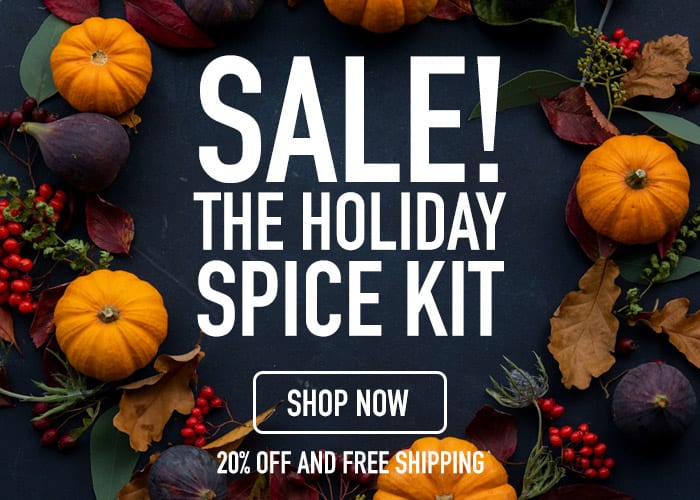 Taylor Kadlec
Taylor Kadlec is a lover of all things food including baking, cooking, and of course, eating. She is a self-taught baker and cook, and she shares her kitchen adventures on her blog Greens & Chocolate, where healthy cooking meets sinful indulgence.