Make Your Own Whole Wheat Tortillas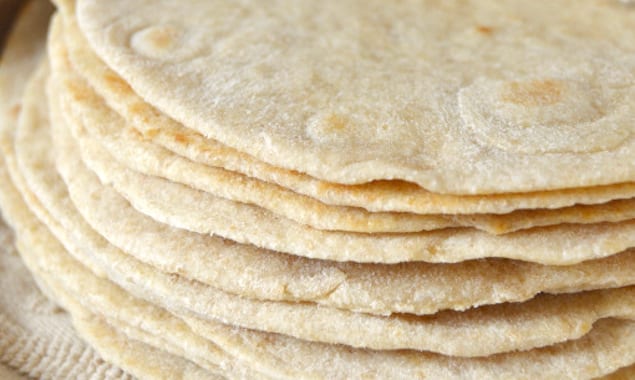 There is nothing like a warm, fresh tortilla. Try making them at home and don't worry if they aren't all perfect circles when you begin.
By Vanessa Conley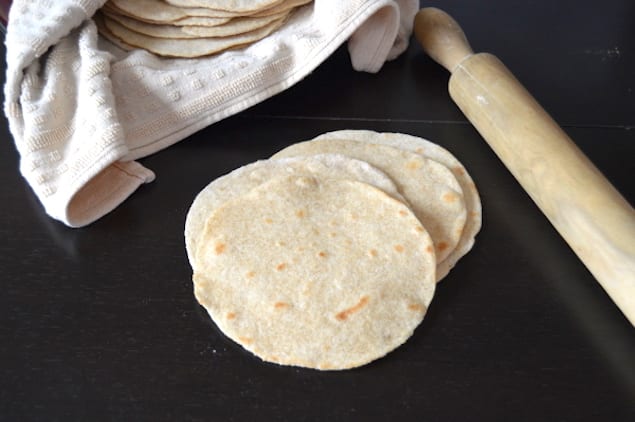 I was pretty spoiled to grow up with freshly made tortillas. I will always remember my grandmother in the kitchen, making homemade tortillas. She would roll out these little tortilla circles, by hand. Every single tortilla would be perfectly round.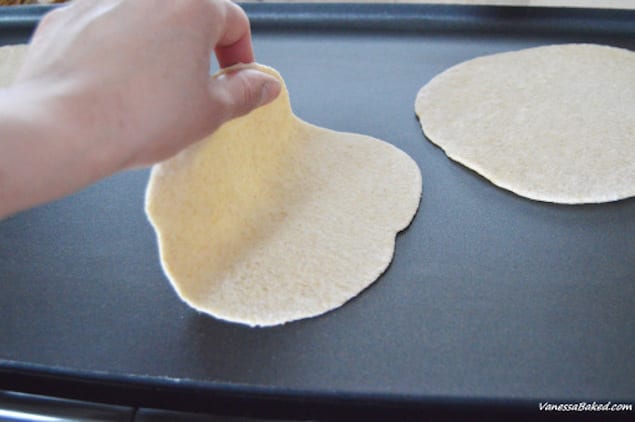 I'm not a professional and my tortillas are not all the same size or perfectly round. They do taste good and are better than any store bought tortilla. It may take a few attempts to get the rolling technique down.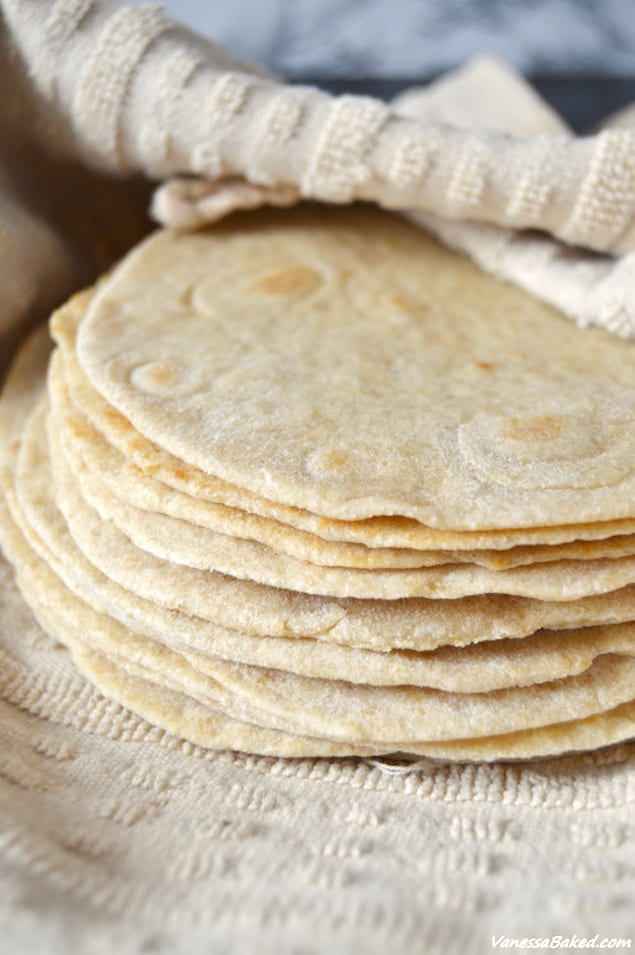 Make Your Own Whole Wheat Tortillas
There is nothing like a warm, fresh tortilla. Try making them at home and don't worry if they aren't all perfect circles when you begin.
Recipe Type:
Bread, Baking
Ingredients
1½ cups white whole wheat flour
1½ cups all-purpose flour
⅓ cup canola oil
2 teaspoons baking powder
1 teaspoon salt
1 cup hot water
Instructions
Bread Machine Method
Place all the ingredients in the bread machine pan. Set on dough cycle and let the machine mix and knead the dough. You don't want to run the whole dough cycle. Stop the machine once a smooth dough has been formed. Allow the dough to rest for 5 minutes.
By Hand
In a large bowl, whisk together the flours, baking powder and salt. Add the oil and hot water and start mixing with a wooden spoon. A dough will start to come together. Use your hands and really mix together and start to knead the dough. Knead the dough for 5 minutes, until a nice and smooth texture has been formed. Allow to rest 5 minutes.
Shape into twelve pieces and roll into balls. Flour the counter and place a dough ball on floured surface. Gently press down to flatten the dough ball. Use the rolling pin to start from the middle of the dough. Gently start to roll out and then turn the dough a ¼ of a turn. You want to keep turning the tortilla after each time you use the rolling pin. Keep even pressure while rolling the dough out. Continue to roll and turn, roll and turn, until you have rolled out a thin tortilla. If the dough starts to stick, add more flour underneath. You don't want the dough to stick to the counter.
Preheat pan to a medium heat. Place on heated cooking surface and cook for about a minute or until it gets bubbled and lightly golden. Flip over and continue to cook for 30 seconds. Place cooked tortillas in a clean kitchen towel and wrap. Can store the cooked tortillas in a plastic baggie.
Notes
Since these are fresh and made without preservatives, they will stay fresh for a few days. You could turn them into tortilla chips, if they start to harden.
Vanessa Conley
Hi! I'm Vanessa from "Vanessa Baked" and I love to bake! I live in Michigan with my husband and 5 year old, son. We're a pet friendly home, too! I provide delicious recipes for you and your family. I even have dog treat recipes for our special furry friends. Visit VanessaBaked.com to find more delicious recipes!