Rich, dark treasures with a hint of brandy. Plus they are vegan, so all those who avoid dairy may enjoy them, too.
By Vicki Brett-Gach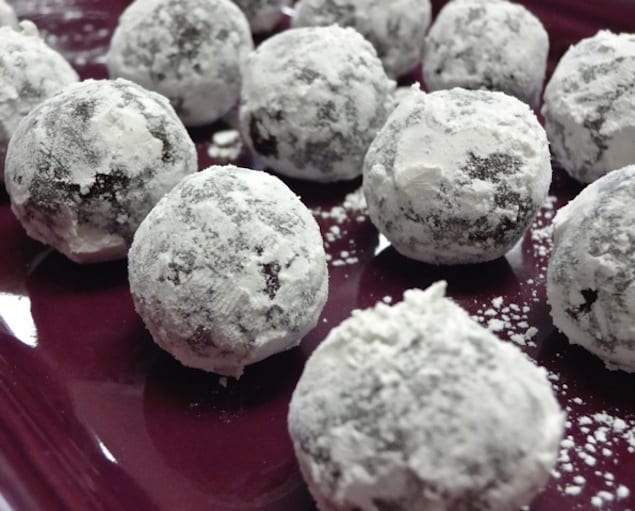 With Valentine's Day around the corner, I give you these oh so good truffles. I am never too far out of touch with my inner chocoholic.
This recipe really defies standard, stereotypical truffles. Traditional ingredients include heavy cream, sometimes corn syrup, and often butter.
And even vegan recipes struggle to find that luscious, creamy, melt-in-your-mouth texture, and often rely on added nondairy creamer or coconut oil.
See Also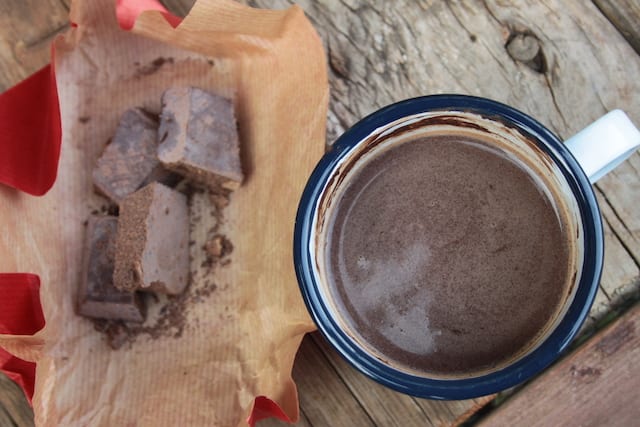 And because there are so few ingredients, the quality of each is critical. I've used Scharffen Berger chocolate with wonderful results, but it can be hard to find, so just use your favorite fine quality chocolate. And do make sure your dates are nice and soft.
Mmmm…rich, indulgent, deep dark treasures, with just a hint of brandy. Prepare to impress someone special!

Indulgent Chocolate Brandy Truffles
Rich, dark treasures with a hint of brandy. Plus they are vegan, so all those who avoid dairy may enjoy them, too. Adapted from spabetti's Chocolate Bourbon Truffles recipe
Ingredients
4.5 ounces bittersweet or semi-sweet chocolate (good quality)
8 large Medjool dates, pitted
3 tablespoons brandy
3 tablespoons water
1 tablespoon vanilla paste
½ cup powdered sugar
Instructions
Roughly chop chocolate on a cutting board, and set aside.
Finely chop the dates, and place them in either the top of a double boiler, or in a heatproof bowl set over a small saucepan with an inch or two of simmering water.
Add the brandy to the dates. As the dates and brandy warm together, carefully mash the dates with the brandy into a thick paste. Add a tablespoon of water at a time as needed, and continue to combine until a very smooth paste forms.
Add the vanilla paste and the chopped chocolate to the dates, and stir occasionally until the chocolate melts and mixture is nice and smooth.
Remove chocolate mixture from the heat, and allow it cool considerably. Transfer to a covered container and refrigerate for a few hours (or overnight).
Once cool, scoop out small amounts of the ganache and roll into balls, around ¾ of an inch in size. Roll through powdered sugar, and serve.
Vicki Brett-Gach
Vicki Brett-Gach is a food writer, recipe developer, cooking instructor, Certified Vegan Lifestyle Coach and Educator, and Certified Personal Chef. She specializes in simple, low-fat, heart-healthy plant-based nutrition, and writes, coaches, teaches, and blogs about delicious vegan food. Find more of Vicki's recipes on her blog, Ann Arbor Vegan Kitchen at AnnArborVeganKitchen.com.