Besides being easy, fun to make, and inexpensive to construct, pizza is a blank canvas that allows you to create an endless variety of flavors according to your mood or what you have on hand. Get the tips to making the perfect dough.
By Matt Robinson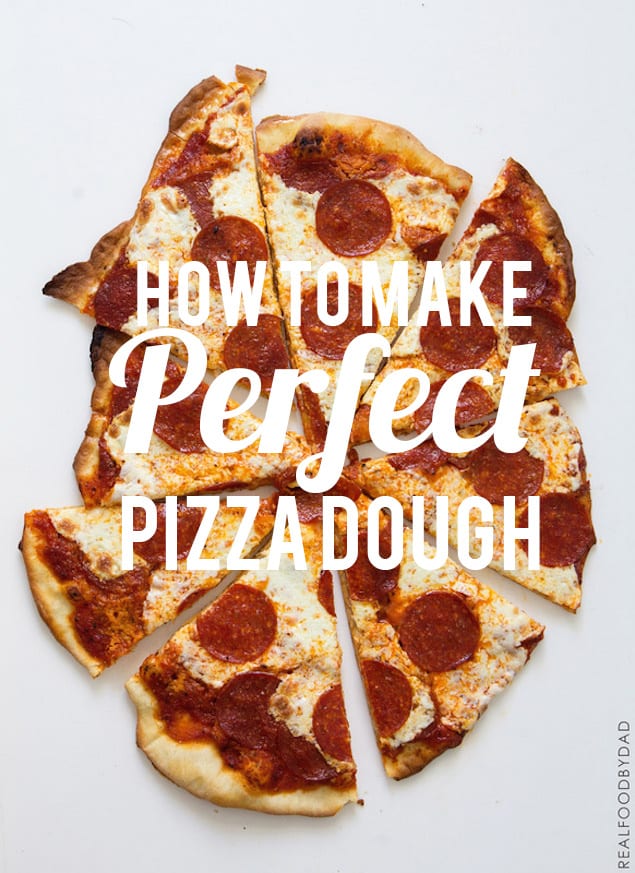 We are all about quick and easy meals in our home, and pizza is no exception. Along with being easy and fun to make and inexpensive to construct, it's like a blank canvas that allows me to create an endless variety according to our mood or what we have on hand.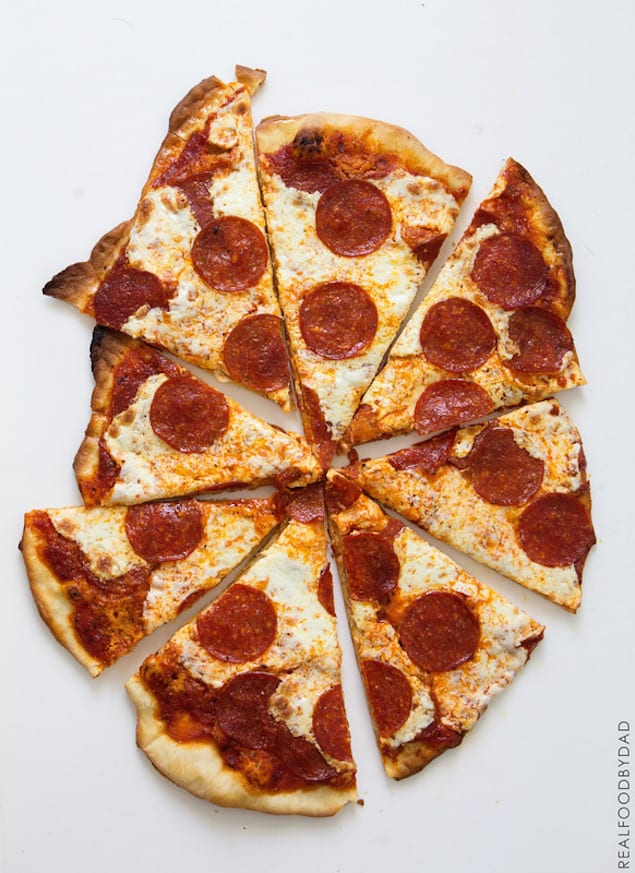 And it is so fun getting the kids in the kitchen to help! While they aren't totally into making the dough, they do love to make their own personal pizzas—which of course always makes for a fun dinner and one that guarantees it will be consumed by the mouthfuls.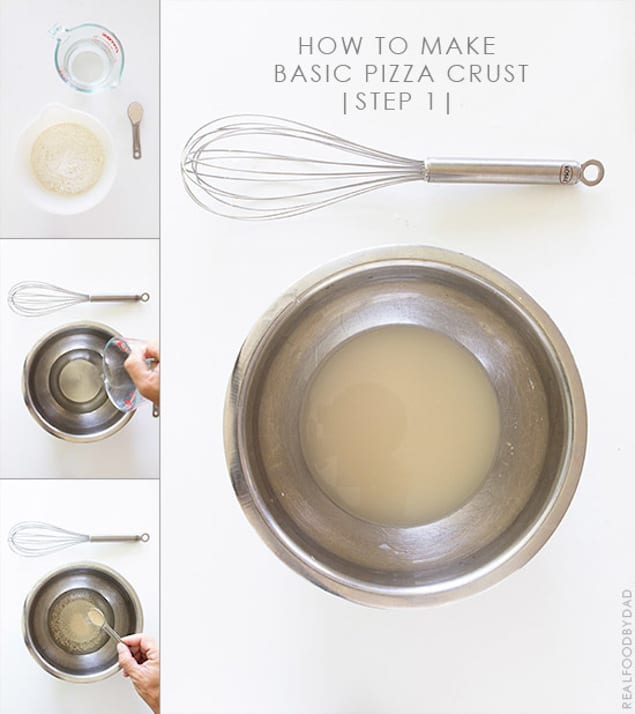 Speaking of dough, nothing beats homemade, right? This is a super easy, straight dough that can mixed and rolled right away. No need for rise time. Of course you can make it ahead of time and keep it refrigerated up to three days ahead. The advantage in doing that is like any bread, the natural gases that build between the gluten creates an even lighter, thinner crust.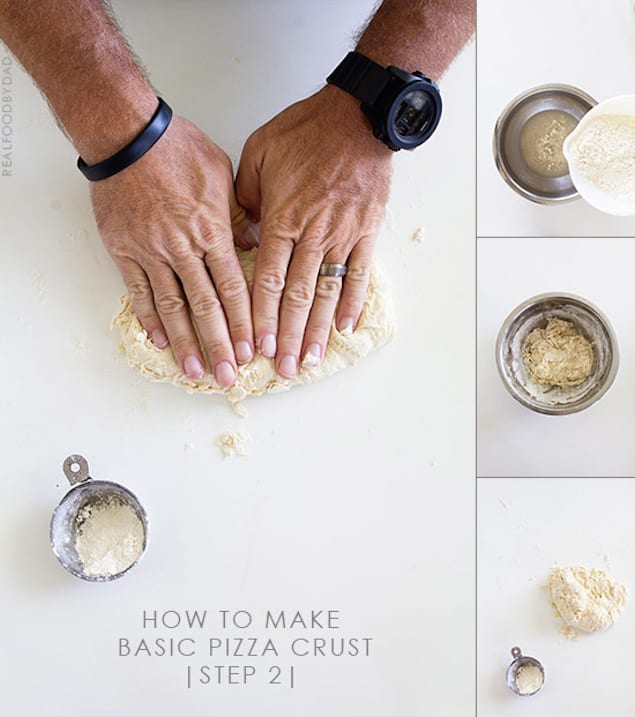 If you like a thicker crust, well that's easily done. Just roll the dough to your desired thickness. Once that's done, you're ready to get busy and have some fun. For us, it seems like chicken is king. I would say 6 out of 10 times my pizza is topped with it.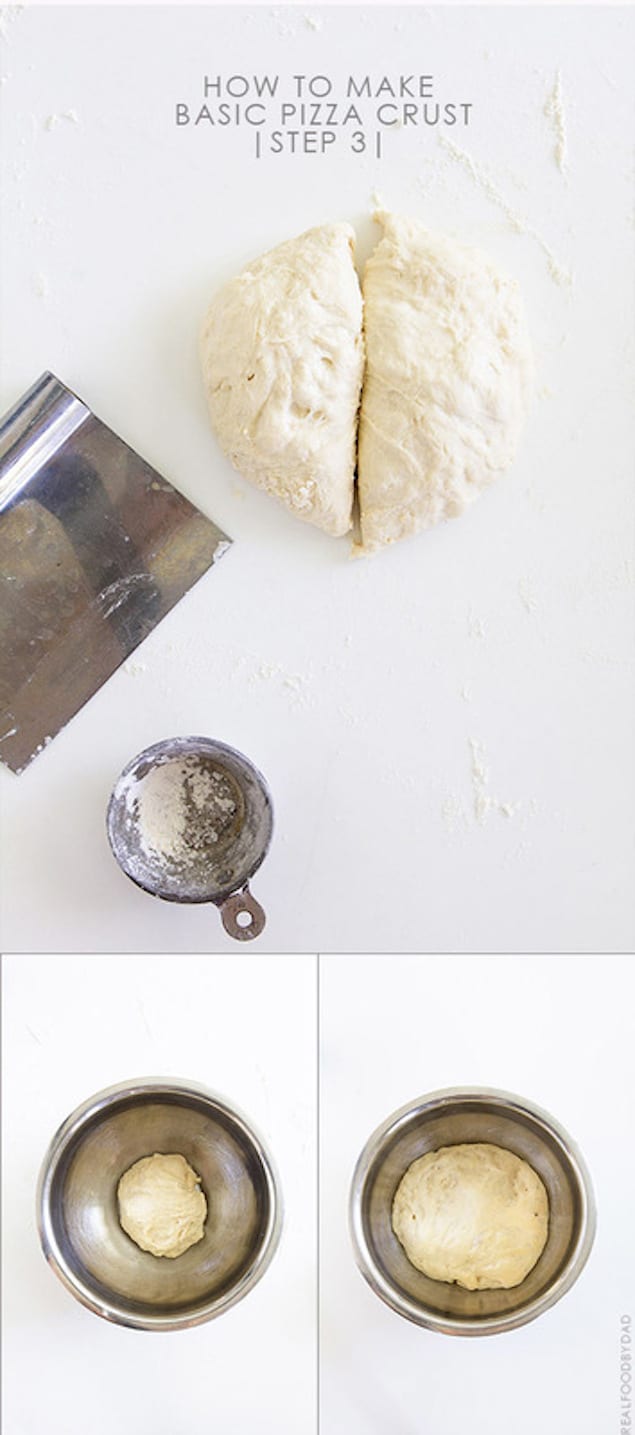 So along with chicken, here are a few favorites:
Breakfast Pizza (my personal favorite) topped with crumbled bacon, diced red and green peppers, and fried eggs on top.
Chicken and Broccoli layered with pesto or with an Alfredo sauce instead of the traditional red sauce.
Veggie Lovers – this one is great, as anything can go on it. I usually end up throwing any odds and ends of veggies we have onto a bakesheet and roast it in the oven, then use Harissa for the base sauce. And to keep it simple, most of the time I use a mix of mozzarella and parmesan for the cheese.
Taco Pizza works great for us because I love Mexican food and it's such an economical choice, since the ingredients are always readily stocked in my pantry. For the sauce, it's usually a puree of black beans or refried beans and then layered with the traditional taco stuffings.
Almost BLT Pizza, I say almost because it's a variation on the classic sandwich using bacon, spinach and sundried tomatoes.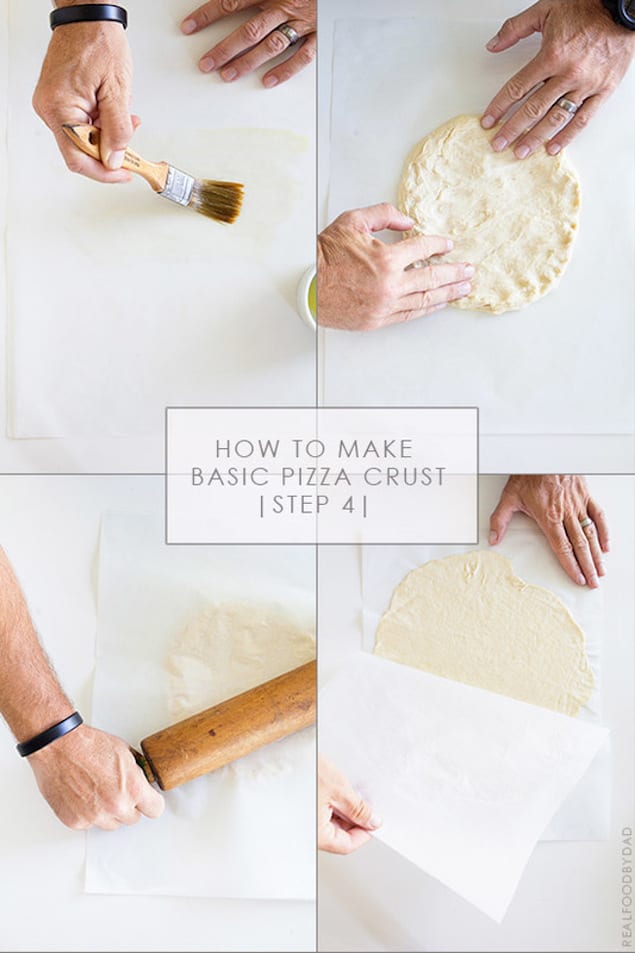 Print
How to Make Perfect Pizza Crust Every Time
Pizza is a blank canvas to create an endless variety of flavors according to mood or what you have on hand. Get the tips to the perfect dough and with no rise time needed.
Author:

Matt Robinson

Category:

Baking, Main

Cuisine:

Italian
3/4 Cup

Lukewarm Water

1 Teaspoon

Active-dry

10 Ounces

Unbleached all-purpose Flour F

1.5 Teaspoons

Kosher salt
Instructions
Preparation:Place pizza stone on lower middle rack. Preheat oven to 500° F.
Combine and stir water and yeast in a mixing bowl until mixture resembles miso soup.
Add flour and salt to mixture and mix until dough just comes together.Turn the dough onto a lightly floured surface. Knead the dough until the flour is incorporated, about 5 minutes or until it is smooth and elastic. The dough should be moist and slightly tacky. (If it's sticky, add in more flour 1 tablespoon at a time until smooth).
Evenly divide dough in half and refrigerated one half for another time or double the topping recipe to make two 10 inch pizzas.
Lightly grease a sheet of parchment paper with olive oil. Transfer ball of dough to parchment. Stretch out dough by hand as much as possible, then lightly brush with olive oil, cover with another piece of parchment. Use a rolling pin and work from the middle of the dough outward to flatten dough to ¼ inch thickness. Peel off top parchment paper.
Dough can be made ahead of time and refrigerated for up to three days.
Notes
Dough can be made ahead of time and refrigerated for up to three days.
Matt Robinson
Real Food by Dad is my little corner of the web where I create and share real, easy-to-make, everyday meals, snacks and desserts. I am a husband, dad, coach, fitness & sports fanatic and totally amateur (and still learning) cook, fighting for kitchen space and ingredients with my food blogger wife. The blog's purpose is to share recipes created by me or ones that I have simply found in a book, on the internet, or ones that have been shared with me by friends & family. Nothing too complicated or extravagant, really just good food that I can put together for my wife and 3 sons. If I don't think my family will eat it and love it, I won't make it.