Sweet potatoes are topped with cheese, green pepper, jalapeño, and beans. Once out of the oven, don't forget the spicy sour cream that spices and cools your tongue all at the same time.
By Meghan Bassett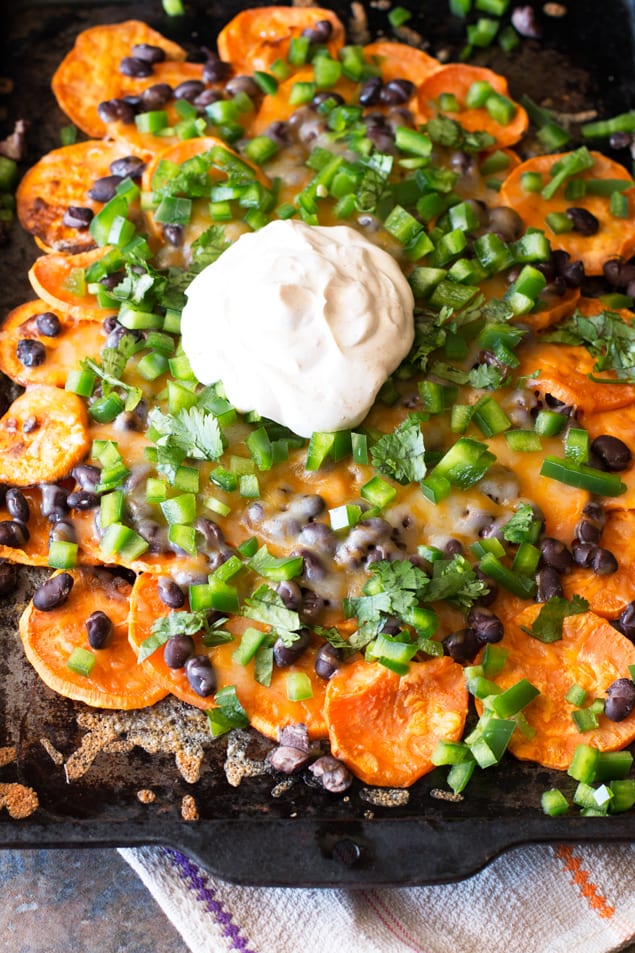 Just look at that glorious, utterly gorgeous mess…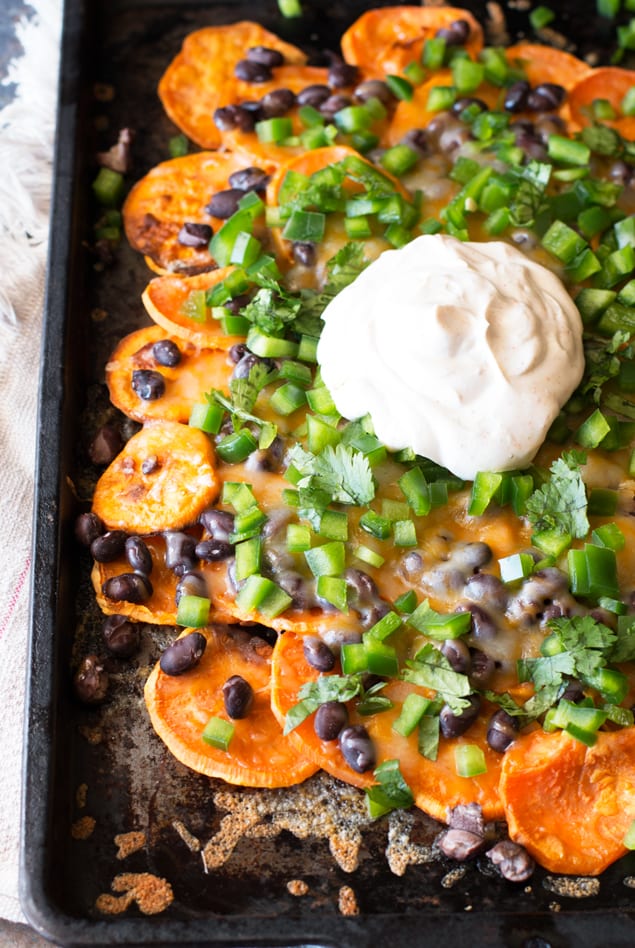 These sweet potato nachos are nothing like the ones we used to make. Just look at these sweet potatoes loaded with cheese, green pepper, jalapeño, and beans! All of this topped with a spicy sour cream that burns and cools your tongue all at the same time.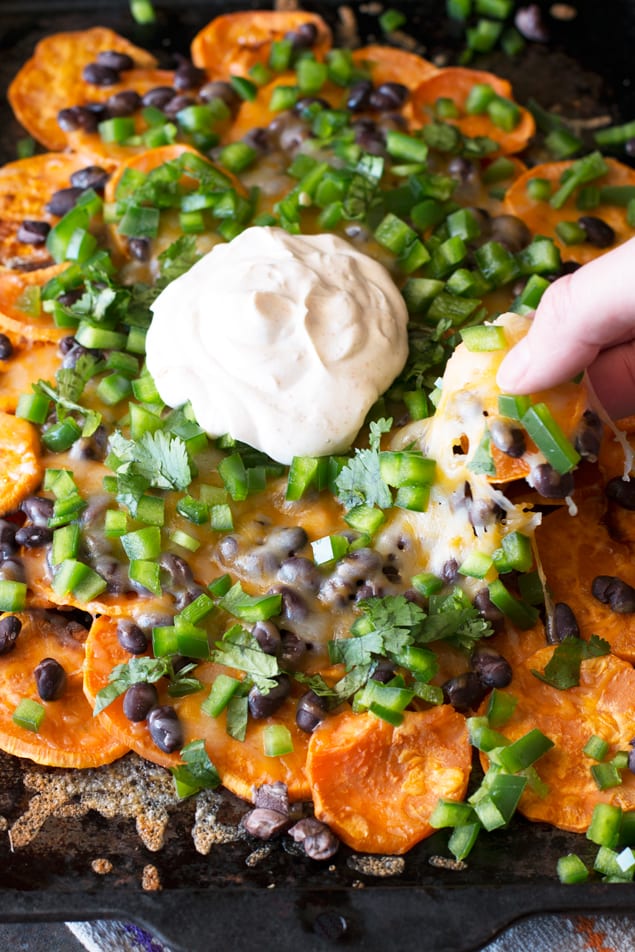 The extra bonus is that you'll be saving calories with this recipe, but you won't be sacrificing any flavor – trust me on this one. You will be keeping your New Year's resolution to eat healthier, but it'll still feel like you are giving into a guilty pleasure!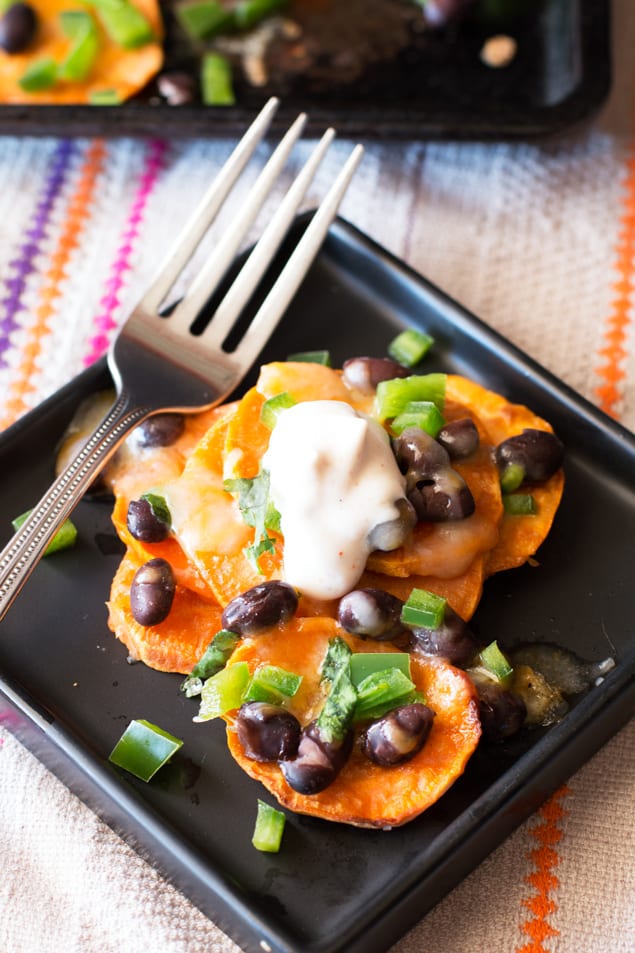 Loaded Sweet Potato Nachos
Roasted sweet potatoes are covered with all your favorite nacho toppings, creating a new healthy snack time favorite!
Recipe Type:
Appetizer, Side
Cuisine:
Tex-Mex Reinvented
Ingredients
2 large sweet potatoes, peeled and cut into ¼" thick rounds
1 Tbsp (15ml) olive oil
Salt & pepper
1½ cups (350ml) black beans
1 cup (240 ml) shredded Mexican cheese blend
1 green pepper, diced
1 jalapeño, diced
⅓ cup (80ml) chopped fresh cilantro
½ cup (120ml) sour cream
¼ tsp (1ml) cayenne pepper
½ tsp (2½ml) ground cumin
Instructions
Preheat oven to 400 degrees.
Spread out sweet potato rounds in one thin layer using two rimmed baking sheets. Drizzle sweet potato rounds with olive oil and season with salt and pepper. Roast in the oven for 20 minutes, flip the rounds over, and return to the oven for another 15 minutes.
While the sweet potatoes are cooking, combine sour cream, cayenne pepper, and ground cumin in a small bowl. Set aside in the refrigerator until ready to serve.
Pile the cooked sweet potato rounds on one baking sheet. Top with a layer of black beans and cover evenly with cheese. Place the baking sheet in the oven and cook until the cheese in melted, approximately 3-5 minutes.
Remove from oven and cover with the diced green pepper, jalapeño, and chopped cilantro. Add the sour cream to the center of the nachos. Serve immediately.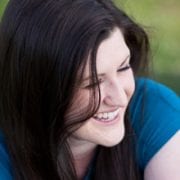 Meghan Bassett
Food addict turned food blogger with a love for cooking uncomplicated, gourmet recipes. I love creating food that is straightforward, relatable and will blow your friends and family away. I am the author of the food blog Cake 'n Knife, where you'll find that fresh ingredients + unique flavors + love = gourmet food, every single time. For more, please visit: