From seafood, and poultry, to the many beef cuts, meat fabrication is a skill that takes years to perfect. Take a peek inside a culinary fabrication class at the Institute of Culinary Education for a glimpse of the art of butchery.
By Carly DeFilippo
When it comes to skills that separate home cooks from professional chefs, there's perhaps nothing that draws the line more clearly than butchery. Sure, the average home cook doesn't have very good knife skills (the #1 chef essential), but they can still manage to dice an onion, even if they're not using proper technique. But home cooks typically don't even attempt butchery. They barely think about it. And if it weren't for the fact that many of them need to carve a cooked turkey on Thanksgiving, the concept of breaking down a whole animal might never even cross their minds.
Butchery is a perfect storm of technique and skill. It isn't something you can intuitively figure out, rather it takes instruction and repetition before you start instinctually understanding where flesh naturally separates from bone and sinew, where the cuts we recognize on the plate are hiding within a giant hunk of raw product.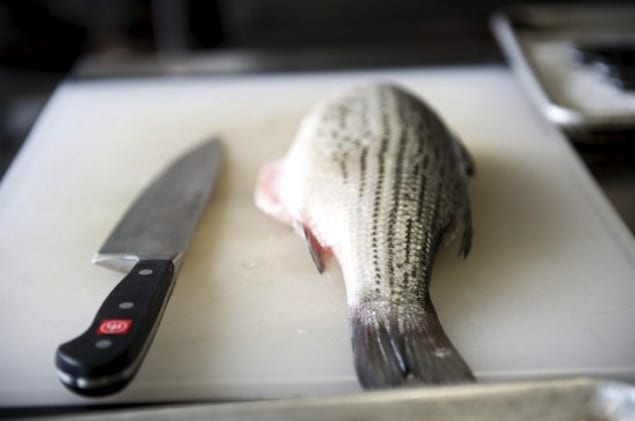 The least intimidating form of "fabrication" (as butchery is known in the culinary world) is probably fish. Sure, they're slippery, but just in terms of sheer size and complexity, a fish is pretty approachable. That said, fish can be quite expensive, so any missteps in breaking down their flaky flesh are immediately apparent to both you and your chef-instructor. My culinary class at the Institute of Culinary Education tested our skills on flat fish (which have both eyes on the same side of their head, like flounder) and round fish (which have eyes on either side of their head, like snapper, mackerel or bass).
We also tried our hand at shellfish fabrication, from shucking oysters and cracking open clams to cleaning shrimp and breaking down live lobsters. From a sheer physical standpoint, shucking is a pretty empowering skill, though you need the right tools to do it safely. And while breaking down lobsters may strike some cooks as inhumane, Chef Michael Garrett taught us the fastest way to dispatch these tasty creatures, pain-free.
After fish, we moved on to America's most popular meat: chicken. We learned how to truss a whole bird for even cooking, as well as how to quarter a bird and use the remaining carcass for stock. We also learned the anatomy of four-legged creatures through a lesson on rabbit butchery. From there, we learn to break down beef loin into noisettes, chateaubriands, medallions and other traditional steakhouse cuts. We also tenderized veal escalope (cutlets for pan frying) and roasted bones for that ever-important restaurant staple: veal stock.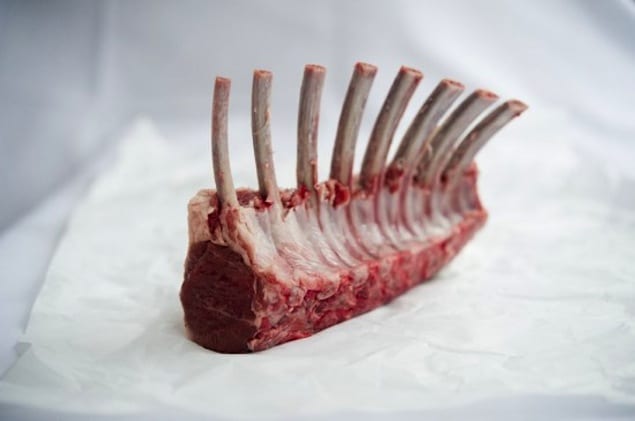 See Also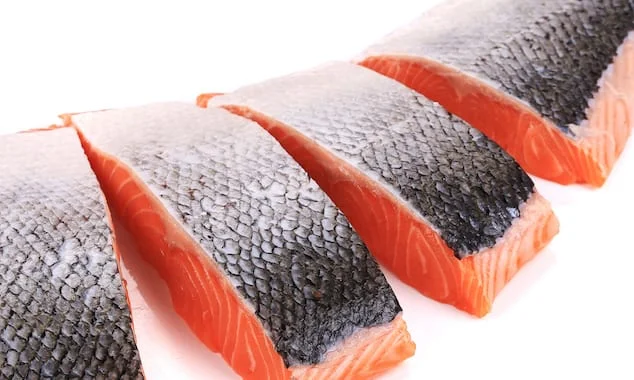 But of all the challenging butchery tasks, breaking down a leg and rack of lamb were easily the most daunting. Lamb is, admittedly, my favorite meat, but removing all the leg bones while keeping the flesh intact was much more complicated than the reverse process of removing protein from bones. And while a lamb chop may seem like an everyday cut of meat, cleaning the unassuming bone "handle" attached to each chop is perhaps the most tedious, time-consuming butchery task of all. Let's just say I now understand why—at least from a labor perspective—lamb is on the pricier end of proteins on a restaurant menu.
Despite all the challenges thrown our way by fabrication, I think it might end up being one of my favorite parts of culinary school. In a digital world where hands-on activities are disappearing in droves, it's incredible to learn what goes into the production of the everyday products we take for granted. And on a more superficial level, I feel like I'd be a pretty amazing asset on one of those lost-in-the-wilderness reality shows. No one votes a butcher off the island.
Carly DeFilippo
Carly is a Contributing Writer at Honest Cooking. Though the first line of her college application essay was "I love tunafish," it wasn't until she pursued graduate studies in Paris that she ever considered a future in food. Based in Manhattan, Carly is a freelance writer and the co-founder of Cognoscenti Creative, a boutique branding agency dedicated to establishing artisans as influencers.