Les Garrigues: Exploring the Gastronomic Corner of Catalonia, Spain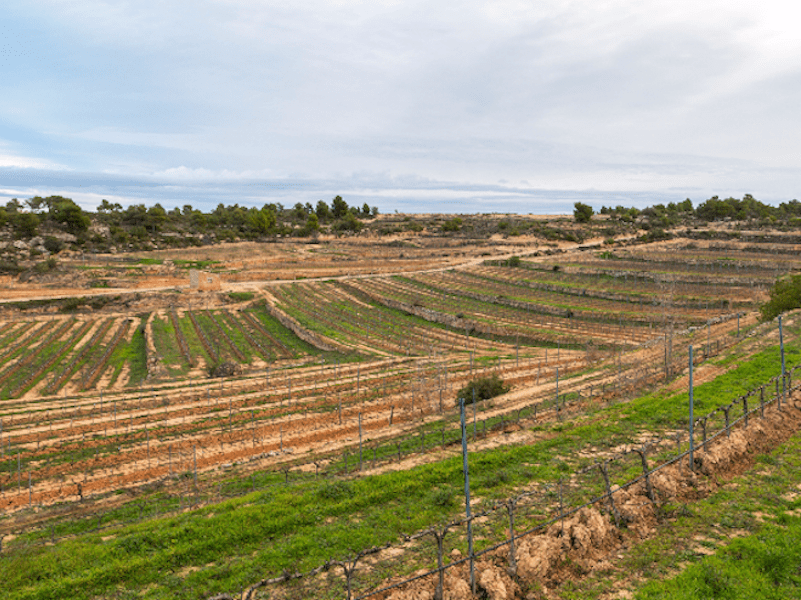 A land of olive oil and wine, here's what you have to try in Spain's Catalonia region of Les Garrigues.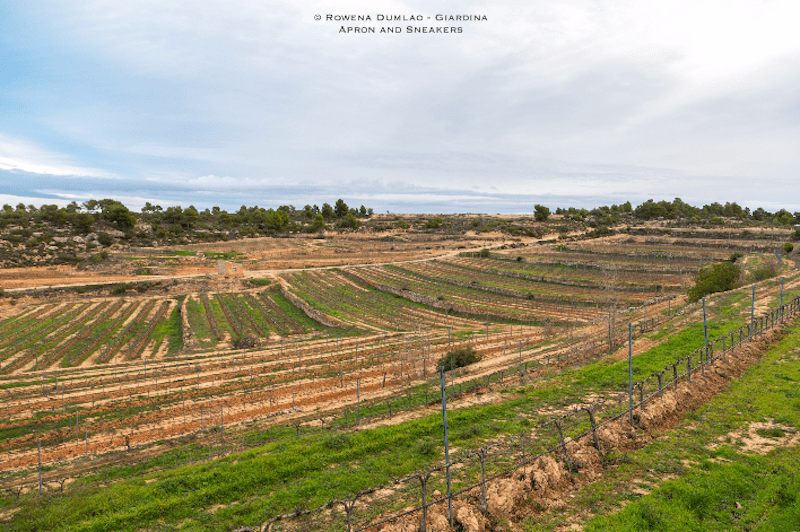 Getting to know a place shouldn't limit us to seeing what is in front of us. It also entails the usage of our senses of smell and taste to get a profound cognizance of why we are in that spot in the first place.
When we taste the local gastronomy, it is something that is particularly unique from that place because whatever grows in that land took the characteristics of the soil, climate and other exponents that contribute to its growth. Les Garrigues is an arid land with Mediterranean climate and what grows in their land makes it specially and uniquely theirs. With a little tour of the place, get to know why this hidden gastronomic gem is a place to see, smell and taste.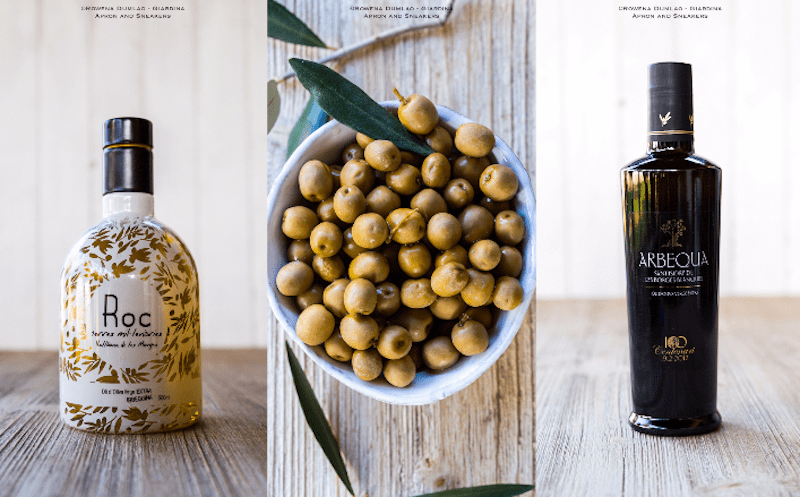 Where is Les Garrigues?
Let's start by looking at Spain as a whole. It is divided into 17 autonomous communities and one of them is Catalonia. Catalonia has four provinces and they are Barcelona, Girona, Tarragona and Lleida. Now we are getting there because I think all of us know where Barcelona is. But let's leave Barcelona to the other travel books because we are going to another part that is 175 kilometers away to the west which is Les Garrigues. It is a comarca or county of Lleida that has 24 municipalities or villages and most of which have their own unique historical and gastronomic characteristics to be explored.
How Do You Get There?
From Barcelona, you can take a fast train to the City of Lleida for an hour of traveling or a couple of hours of on the road by bus or by car. Your best option is to rent a car with a navigator to see the sights well in the area. Les Garrigues has a very nice flat landscape of dotted with olive trees, almond trees, fruit trees and vineyards.
One of the Best Olive Oils in the World.
Les Garrigues is one of lesser known part of Catalonia but you will be surprised that it is the center of olive cultivation in all of Catalonia as evidenced by their flag with an olive branch as a symbol. It is their signature product after all. Garrigues olive oil is produced from Arbequina olives, considered one of the best olive cultivars in the world for its excellent quality. They are small, highly aromatic with buttery and nutty flavors and the acidity is low. They are perfect for drizzling on dishes, frying and stewing. Aside from the different kinds of Les Garrigues extra virgin olive oil that I tried, I also tried the fruit itself and I have to say that their olives really merit the full effort being produced from the 17th century when it was first introduced to Europe from Palestine. It found its niche in the Les Garrigues arid soil. Their aim is to produce high quality olive oil and the production is under the scrutiny of the Les Garrigues Protected Designation of Regulatory Board. One of the best ways to get to know their extra virgin olive oil is to have an olive oil tasting where you can smell, see, taste and get to know Les Garrigues more because in every production of oil, the climate, soil type and other natural conditions give them their unique characteristics.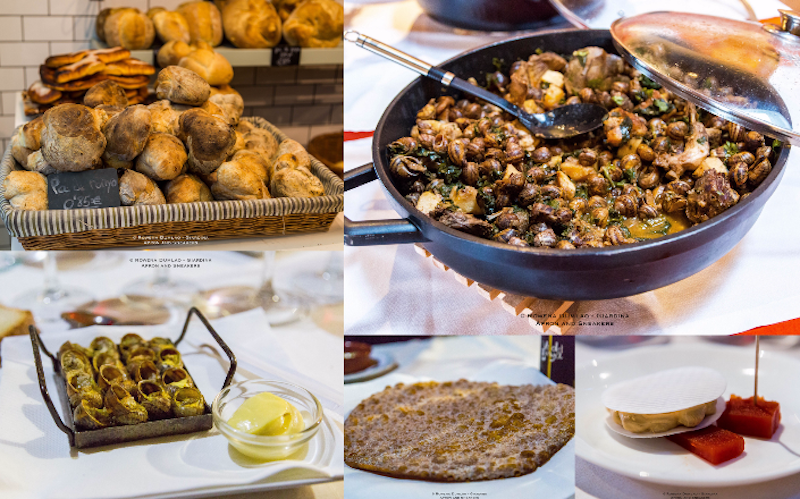 Les Garrigues Gastronomy
Garriguen cuisine is rich and varied in which the extra virgin olive oil produced in the area is the main ingredients in most dishes. They are tasty and absolutely delicious. Start your day like how the locals do with pan con tomate by rubbing ripe tomatoes (and maybe garlic) on toasted bread and drizzling it with good quality extra virgin oil and a sprinkle of salt. Then there is the typical bread of the area called kidney bread or pa de ronyo that can be eaten for breakfast with herring or grapes during its season. Cassola de tros is a grove stew with typical ingredients like pork ribs, hearty vegetables, sausages, snails and much more cooked in an earthenware pot. Escudella carn d'olla is a traditional Catalan soup and stew of vegetables, different kinds of meat and pasta or rice. They are eaten separately, starting with the soup with pasta then the meat and vegetables as the main course. If you want a real delicacy, you must try their caragols a la llauna (grilled snails) that taste absolutely divine. Even for a non-snail eater like me, I had to try at least one because the smell was so inviting. The snails are much smaller than the French escargots and they are served in square tins with spicy & garlicky sauce. Orelletes are the distinctive sweet dish in the region. They are flat, round, crispy cakes resembling white pizzas that are fried and sugary. And for the fun of it, you can drink the sweet dessert wine from a porron, a typical glass bottle that resembles a small watering can with a narrow spout.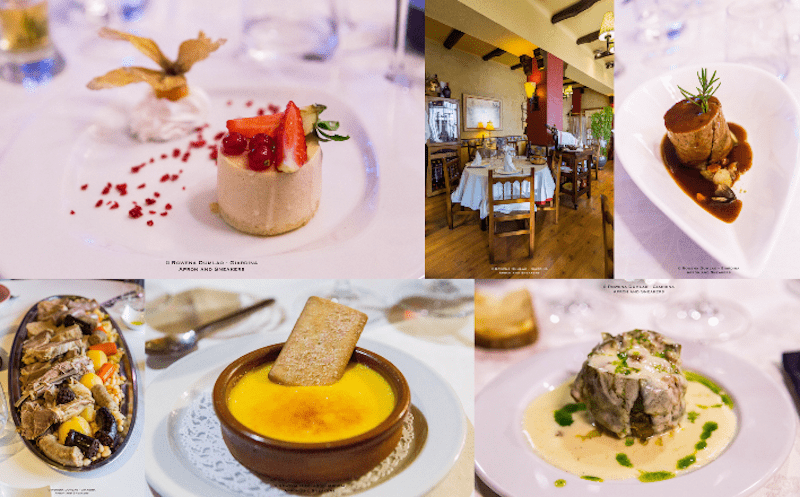 Restaurants
Els Fogons de la Carme is located in the small ancient village of Cervià de les Garrigues. Chef Carme Mora is the master in the family-run restaurant who has been creating exemplary traditional dishes with modern twists since 2007. She focuses on the use of the local products especially the extra virgin olive oil of the area. The veal with truffles and glazed onions is delectable. Leave space for her rosemary ice cream with extra virgin olive oil with a slice of the cream roll. Open only on Fridays (dinner), Saturdays and Sundays (lunch). Book ahead.
Masia Les Garrigues Restaurant is a restaurant complex located in Les Borgues Blanques. Tradition meets modernity with Mediterranean influences using local seasonal ingredients, that's how the restaurant represents its excellent dishes. A big and popular restaurant with efficient service.
Restaurante el Oasis in Lleida. Tradition, evolution and products comprise the identity of el Oasis Restaurant. Chef Carmen Molina prepares traditional dishes in the kitchen while her daughter Carmen Vidales takes care of the dining area. For traditional Catalan dish, you can try their escudella carn d'olla. You can also buy wine, extra virgin olive oil and preserved food in their restaurant.
La Garbinada Hotel and Restaurant in Granyena de les Garrigues. Winding roads lined with olive trees take you to the early 20th-century stone building of La Garbinada. The restaurant serves good traditional dishes using meat and produce from the area. Try their amazing caragols a la llauna, (grilled snails).

Wineries
The wineries in Les Garrigues are under the Costers del Segre DO, the Spanish Dominaciòn de Origen, for all wines produced in the province of Lleida.
Vinya els Vilars in Arbeca. The owners Antoni and Maria Josè named their winery after Els Vilars d'Arbeca, the oldest known Catalonian settlement from 750 B.C. which stands just near their vineyard. From the time they started in 2002, they have been producing diverse mono-varietals and blends based on Merlot, Syrah, Macabeo and Muscatel plus extra virgin olive oil.
Mas Blanch I Jovè in La Pobla de Cèrvoles. The winery where wines meet art. They carry the wine label Saò which, in Catalan language is a word that speaks of earth. A young winery owned by the Jovè family that started in 2006 but with three generations of winemaking knowledge, Mas Blanch I Jovè produces certified organic wines (since 2014) that show the uniqueness of the soil and climate. In their vineyards, they cultivate Red Grenache, Cabernet Sauvignon, Syrah, Tempranillo, Merlot, White Grenache, Macabeo and Viognier. A tour of their vineyard is a pleasant walk to see the different big art sculptures that different artists make for them while the barrel room is dedicated to children's art too.
Tomas Cusinè in El Vilosell. Hard work and perseverance made Tomas Cusinè Barber reach a production of great wines since he started in 2003. The vineyards, made up of small plots in between oak forests, pines and junipers, are located on the slopes of a mountain at 700 meters giving the vines different exposures to the sun. The varieties in their vineyards are Muller Thurgau, Sauvignon Blanc, Chardonnay, Macabeo, Riesling, Albariño, Merlot, Syrah, Marselan, Cabernet Franc and Carignan. The winery is quite exposed to rest of the world with 70% of their production being exported to over 30 different countries.
Celler Clos Pons in L'Albagès. With an elevated position on top of a hill, the modern winery has a great vantage point in seeing an incredible view of the vineyards and olive tree orchards. Clos Pons had been producing solely olive oil from 1945 but after a bad snowstorm that destroyed most of their trees, they decided to replace most of them with vines. In the 46 hectares of vineyards, they cultivate Grenache, Albariño, Syrah, Cabernet Sauvignon and Macabeo.
Celler Matallonga in Fulleda. A family tradition of with long history of farmers and winegrowers producing wines from Macabeo, Chardonnay, Tempranillo, Syrah, Cabernet Sauvignon and Merlot.
Cèrvoles Celler in La Pobla de Cèrvoles. This winery is a country residence that was started cultivating Cabernet Sauvignon, Tempranillo, Merlot, Grenache, Chardonnay and Macabeo in 1980.
Historical Sights
Els Vilars d'Arbeca is located in the town of Arbeca, which is also where the name Arbequina (olives) come from. The 2,800-year old Iberian fortress was built in 750 B.C. and had been inhabited continuously for 400 years. It had powerful defensive features making it impenetrable giving it an expression of power over the neighboring communities and it could have been the residence of a prince.
La Roca dels Moros in located in the town of El Cogul. Declared a World Heritage Site by UNESCO for the cave art paintings dating back from the Neolithic to the Copper Age (10,000 – 4,000 B.C.).
For more info, go to Les Guarrigues Regional Tourist Office's Site.
Rowena Dumlao Giardina
Rowena Dumlao - Giardina is the author and photographer of Apron and Sneakers and The Chosen Table. Besides her blog, she's also a recipe developer and a travel writer for other food and travel sites.