Shuchi Mittal serves up these delicious lentil filled phyllo cups with a crunch on the top.
By Shuchi Mittal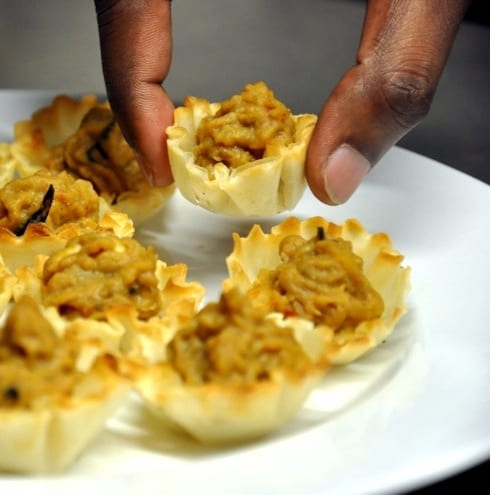 Lentils are a funny thing. Some people love them, and others can't absolutely stand them. Full of protein, I find them a great substitute for meat in stuffing or thickeners in soup. They are uber versatile with flavors, can be served as an entree or a starter, and quite quick to prepare. In a nutshell, I am definitely in the fan club.
I threw a combined Thanksgiving and Diwali party this weekend for some friends, and these little muppets were quite the hit.
Easy Snack+Happy Friends=Delighted Me!
See Also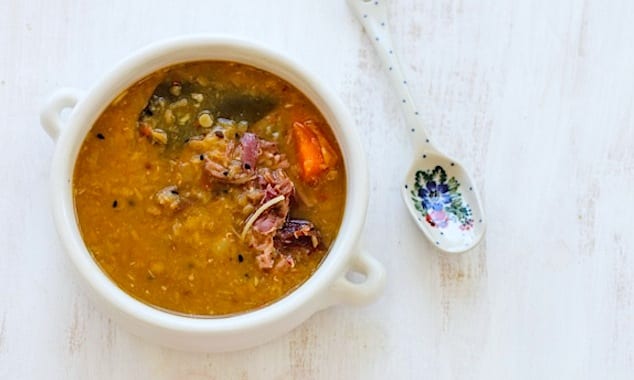 "As kids we heard, our parents always say
Have your greens and lentils, or the ghost will take you away,
We laugh at it now, years later from it all
Wondering why we ever believed, the story so tall,
For lentils once considered, far from the food we crave
Is now to me a treat divine, and quite a party save,
Colorful and versatile, ever a quick dish to prepare
Dressed & disguised the right way, it's far from a nightmare,
So the tales have now turned, there are no false scares
And the kids eat it all up, so the ghost can't have their share!"
Print
Lentil Phyllo Cups
Lentil filled phyllo cups with a crunch on the top
Author:

Shuchi

Prep Time:

25 mins

Cook Time:

5 mins

Total Time:

30 minutes

Yield:

4

1

x
1 cup

dried small red or green lentils

2

bay leaves

2 tablespoons

olive oil

1/2 cup

finely chopped onion

1 tablespoon

pine nuts

1

small tomato, diced

1 teaspoon

coriander powder

1/2 teaspoon

ground cumin

1/2 teaspoon

cumin seeds

1/2 teaspoon

ground red pepper or paprika

3

garlic cloves, minced

2 tablespoons

fresh lemon juice

12

frozen filo pastry shell, baked/thawed as per instruction
Indian Aloo Bhujia to garnish (Indian spicy snack- easily found in Indian stores under the brand Haldirams)
Salt & Pepper to taste
Instructions
Boil the lentils with the bay leaves in 2-3 cups of water, till tender. Keep aside and cool. Do not drain and of the liquid.
Heat oil in a pan. Add onion, garlic, cumin seeds and nuts. Saute for 5 minutes or until nuts are lightly browned. Stir in the tomato and all the dry spices and cook till tomatoes are tender. Stir in boiled lentils. Cook on medium flame till the flavors are fused and most of the liquid from the lentils has evaporated. Remove from heat and stir in the lemon juice.
Pre heat the oven to 400 degree F.
Put 1 teaspoon of the lentil dip in each filo pastry, and bake for 5-7 minutes till the phyllo pastry is crisp.
Remove from heat, top with some Aloo Bhujia (for the crunch) and serve immediately.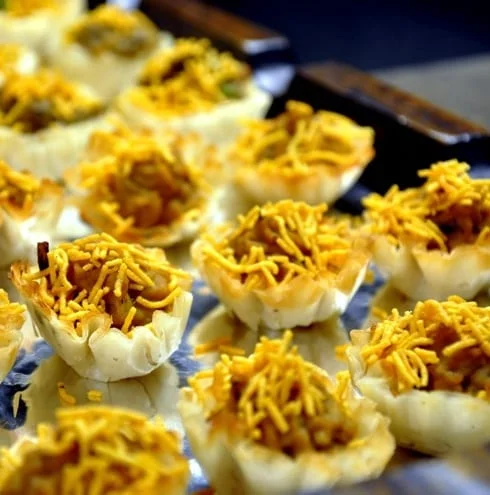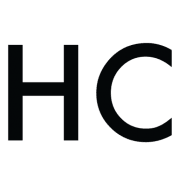 Shuchi Mittal
Shuchi cooks with the heart of a poet. Banker turned chef, she runs the 29. Private Kitchen in NYC focusing on social tasting events, dining experiences and small-scale private events. Using simple & wholesome ingredients, she likes to re-invent homemade Indian flavors into modern tapas & small plates. Her dream? To cook, feed, write, and eventually open her own communal dining cafe - with a published recipe book on the stands.