A deep, decadent and very rich roast duck pasta sauce.
By Jess Lacey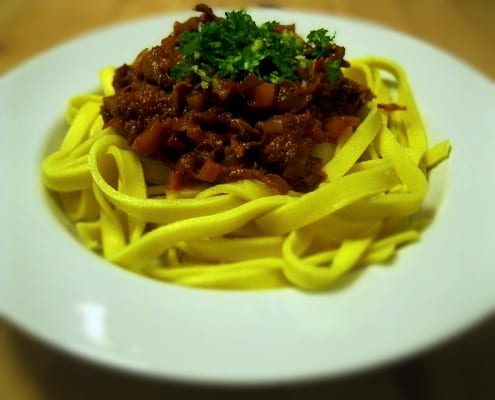 I have seen any number of recipes for duck ragù that I have been wanting to try for quite some time after trying it in Italy years ago, and with the popularity of St Martin's feast in Denmark, it seemed like a good time. I studied St Martin of Tours back in the hazy distant past of my undergraduate History career and had forgotten the story since. St Martin hid in a flock of geese in order to avoid becoming Bishop, a post he considered himself unworthy of. The geese ratted him out, and so throughout Europe it is traditional to eat goose to remember their treachery on his feast day. While my absolute favourite medieval history story involves Francis of Assisi dancing a holy jig to prove his innocence to the Pope (I hope someday to try this in my legal career), hiding in a flock of geese is a close second.
In Denmark, they celebrate Mortensaften, the night of St Martin on 10 November, and they do so by eating duck. Why duck? Because it tastes better than goose or is cheaper, depending on who you ask. Every year, poor ducks are punished for the misbehaviour of their feathered brothers. While I feel bad about this blatant scapegoating, I also do love duck, to the point where I have once eaten it while looking at a river filled with ducks (sorry vegetarian readers). This recipe is not very traditional, but it is very tasty. The gremolata topping is optional, but it does really lift the sauce and add a great contrast.
A rich duck pasta sauce
Ingredients
2 duck legs
3 slices of bacon, finely chopped
1 onion, finely chopped
1 carrot, finely chopped
3 cloves of garlic
200ml red wine
1 x 400g tin of Italian chopped tomatoes
2 teaspoons tomato paste
1 bay leaf
Sugar or honey
Olive oil
Gremolata topping (optional):
1 tablespoon chopped fresh parsley
1 tablespoon finely grated lemon rind
1 finely chopped garlic clove
Instructions
Score the skin of the duck legs with a sharp knife and rub with the skin with salt, preferably seasalt.
Roast for 1 hour at 180C skin side up, turning over halfway through and basting.
Meanwhile start on the sauce.
Fry the bacon in a large saucepan until crisp and remove with a slotted spoon.
Add a little oil and fry the carrot and onion over a medium-low heat for 8-10 minutes until softened.
Add the garlic for 1-2 minutes.
Add the wine and cook down over a medium heat to reduce until thick and about a quarter of the volume.
Add the tomatoes, tomato paste and bay leaves.
Season with salt, pepper and a little sugar or honey.
Bring to the boil and reduce to a simmer on a very low heat.
After 1 hour roasting, heat the oven to 210C for 10 minutes and turn the duck back to skin side up to crisp.
When the duck has cooled enough to handle remove the skin and shred the meat by hand.
Add the meat to the sauce.
I added a small amount of chopped duck skin to the sauce as well, but this is optional, you can just eat it or use it for something else.
Cook the sauce for at least one hour, and up to four.
Add water or a little white wine when the sauce starts to dry (I added about 1 glass of wine and 200ml of water over 3 hours, but use your judgment).
Mix the parsley, lemon rind and garlic to make the gremolata.
Serve with a thick ribbon pasta like fettucine, tagliatelle or pappardelle.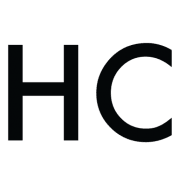 Jess Lacey
Jess Lacey is an Irish food blogger and soon to be lawyer. She has found a home in London, Dublin, Leiden, Melbourne and Aarhus. After a brief foray into the world of Michelin starred cooking, she decided to keep cooking and food as relationships based purely on passion rather than income. She travels frequently, and justifies this by writing about it. More of her musings and recipes are available on her blog, Canal Cook.