These vegetarian sliders are loaded with lentils and beets and topped with avocado, sprouts and a tahini sauce to be a colorful stack.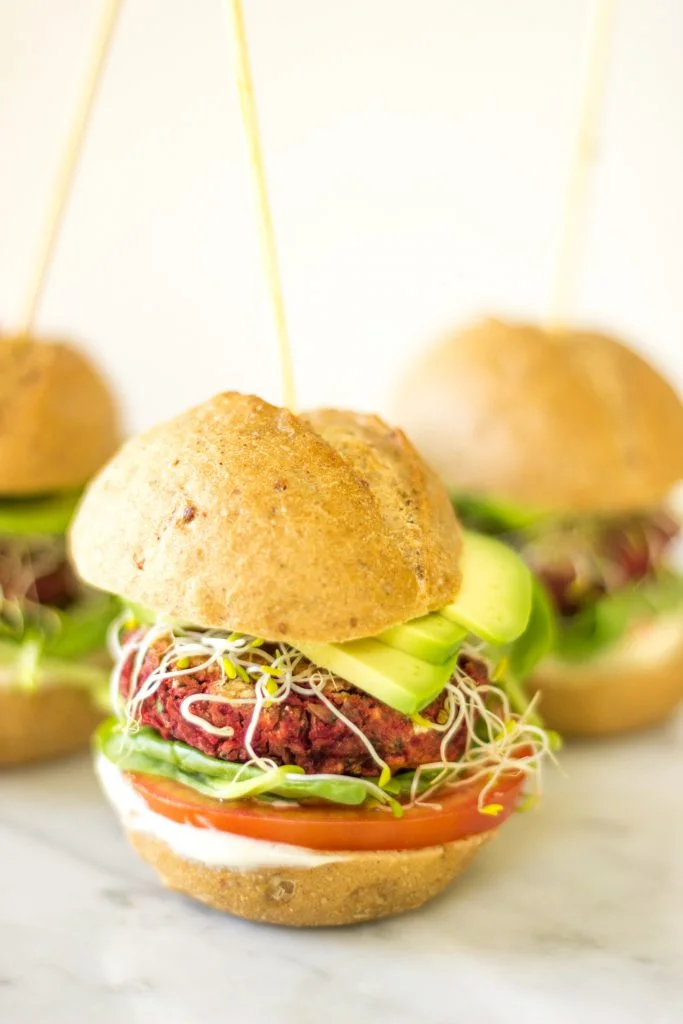 've been kind of obsessed with beetroots lately. And lentils. And burgers… Or sliders. There is this awesome place in Dubai called The Smokin'9 and they serve only sliders. Nine of them. One even vegan! And although the one is made with a quinoa patty, it inspired me to make these healthy Beetroot Lentil Sliders during the weekend. They are as rich in flavor as they are in color, and they are both vegan and gluten free. It takes a bit more effort to make them, but if you own a juicer and love beetroot juice (or just know it's extremely beneficial for your health), this is a great way to use the pulp. I even tried freezing the patties and they come out just as delicious as fresh.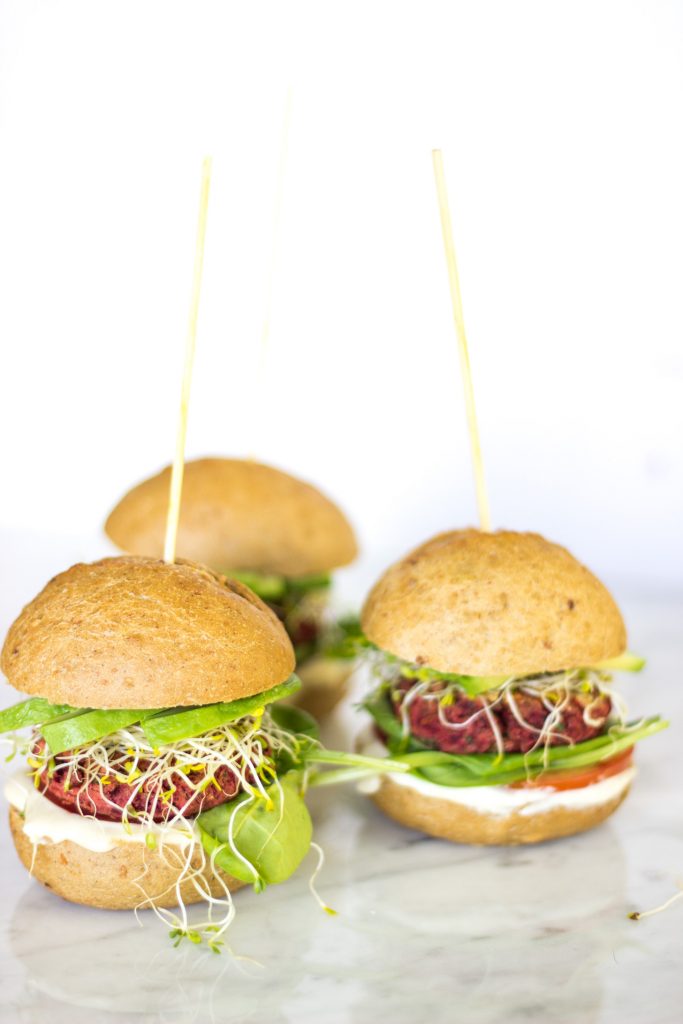 My favorite topping is definitely tahini sauce and avocado is a great addition. For the tahini sauce simply mix 3 tablespoons of tahini paste with 2 tablespoons of water, a squezze of lemon, some garlic powder and sea salt. I love this sauce with just about anything. Here it's a great contrast with the sweet patties and creamy avocado. The lentils are also a great source of protein and add a lot of rich earthy flavour to the mix. With adding the greens such as spinach and sprouts you get a wholsome meal that will please everyone.