Lamb Chops with Acorn Squash and Artichoke Puree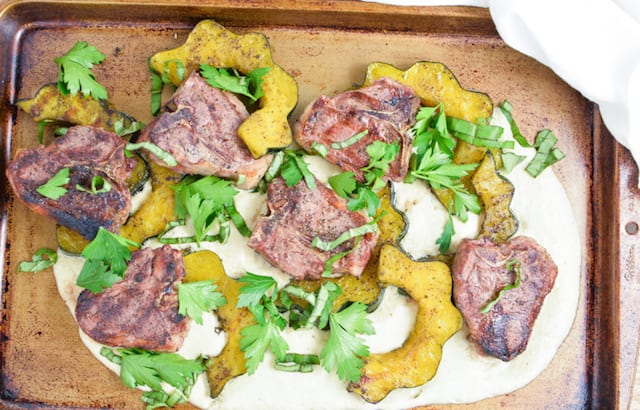 Pan-seared lamb chops with roasted acorn squash and artichoke puree is a fall-inspired dish that really packs the flavor.
By Justine Sulia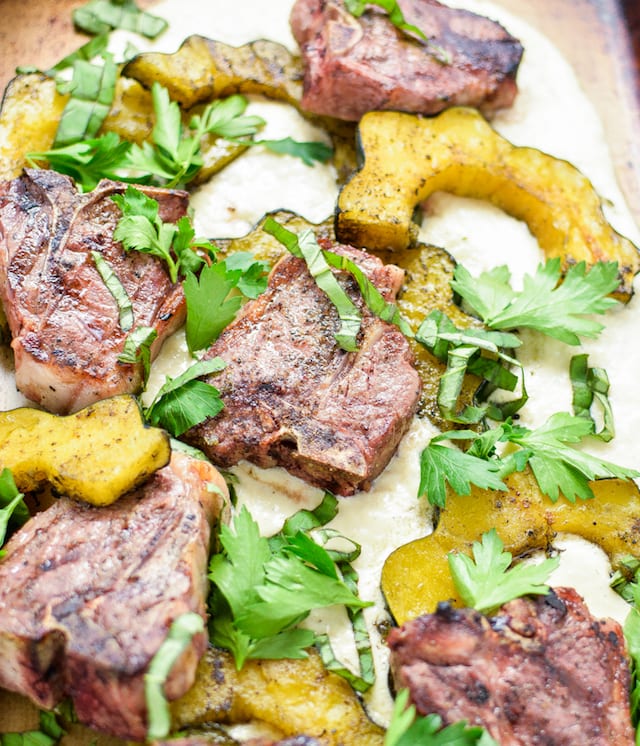 There are three components to this dish, but it is still so simple! A simple puree is made by blending artichoke hearts, mayo, Greek yogurt, olive oil, and essential seasonings and spices. Perfectly pan-seared and roasted lamb loin chops top the artichoke puree and are adorned by tender roasted acorn squash. Fresh parsley and basil finish the dish and add some much-needed freshness! These pan-seared lamb chops with roasted acorn squash celebrate the season in every way possible.
The three components contain some of my all-time favorite ingredients. Feel free to sub out the squash for one to your liking: Butternut, winter, spaghetti…the choice is yours! I also chose a lamb loin chop because it looked the best at the butcher. Feel free to sub in a different cut of meat if you wish!
This recipe has to end up on your dinner tables at some point this fall! Pair it with a sour or American brett. It will surprise you, but sours work so well with lamb, artichokes, and squash. I hope you guys enjoy the recipe.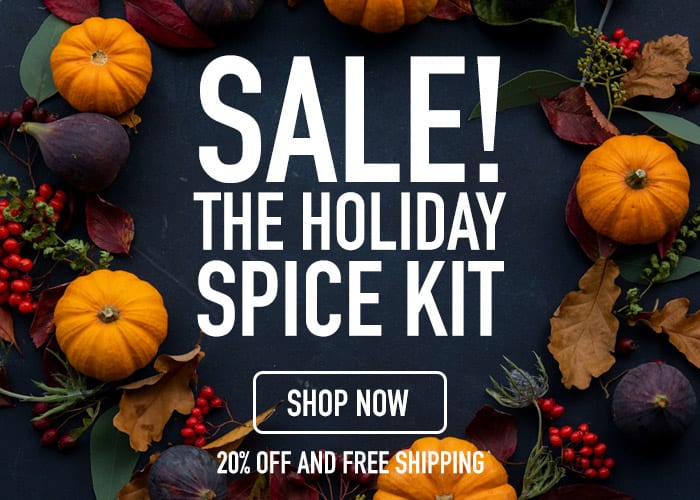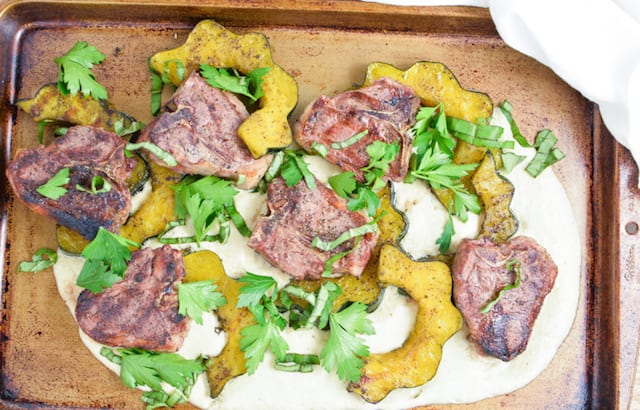 Lamb Chops with Acorn Squash and Artichoke Puree
Pan-seared lamb chops with roasted acorn squash and artichoke puree is a fall-inspired dish that really packs the flavor.
Ingredients
Artichoke Puree
2 cans artichoke hearts, drained and rinsed (approximately 28 ounces)
¼ cup mayo
¼ cup Greek yogurt
¼ cup extra virgin olive oil (more as needed)
1 tablespoon lemon juice (more as needed)
1 teaspoon kosher salt
pinch of black pepper
Roasted Acorn Squash
1 large acorn squash, cut in half, seeds discarded and sliced into 1-inch slices
2 tablespoons olive oil
salt and black pepper
Pan-Seared Lamb Chops
6 lamb loin chops
salt and black pepper
2 tablespoons olive oil
¼ cup fresh parsley leaves
2 tablespoons chiffonade basil
Instructions
To a high-powered blender, add the artichoke hearts, mayo, Greek yogurt, extra virgin olive oil, lemon juice, salt, and black pepper. Blend on high until smooth and creamy. Add more olive oil or lemon juice to thin out if you find that the puree is too thick to your liking. Refrigerate until you are ready to serve.
Preheat your oven to 400 degrees F and line a large baking sheet with foil. In a large bowl, toss the acorn squash, olive oil, and a generous amount of salt and black pepper. Pour the squash onto the baking sheet. Roast the squash for about 25-30 minutes, flipping once until it's tender and slightly golden. Remove from heat and cover to keep warm.
Season the lamb loin chops generously with salt and black pepper. Heat the olive oil in a large non-stick, oven-safe skillet over medium-high heat. Add the chops and sear for about 3 minutes on each side, or until browned. Transfer the pan to the oven and roast for about 10 minutes for medium-rare (continue roasting until the lamb is done to your liking). Remove from heat, cover and let rest for at least 5 minutes.
Serve the lamb and roasted squash on top of the artichoke puree (or on the side). Garnish with fresh parsley leaves and chiffonade basil. Enjoy!
Justine Sulia
I am the writer, publisher and photographer behind Cooking and Beer. Over at Cooking and Beer, I am combining bold and inspirational cooking (and baking) with the best craft beer I can get my hands on!