Kuih Bahulu – Asian Madeleine Cookies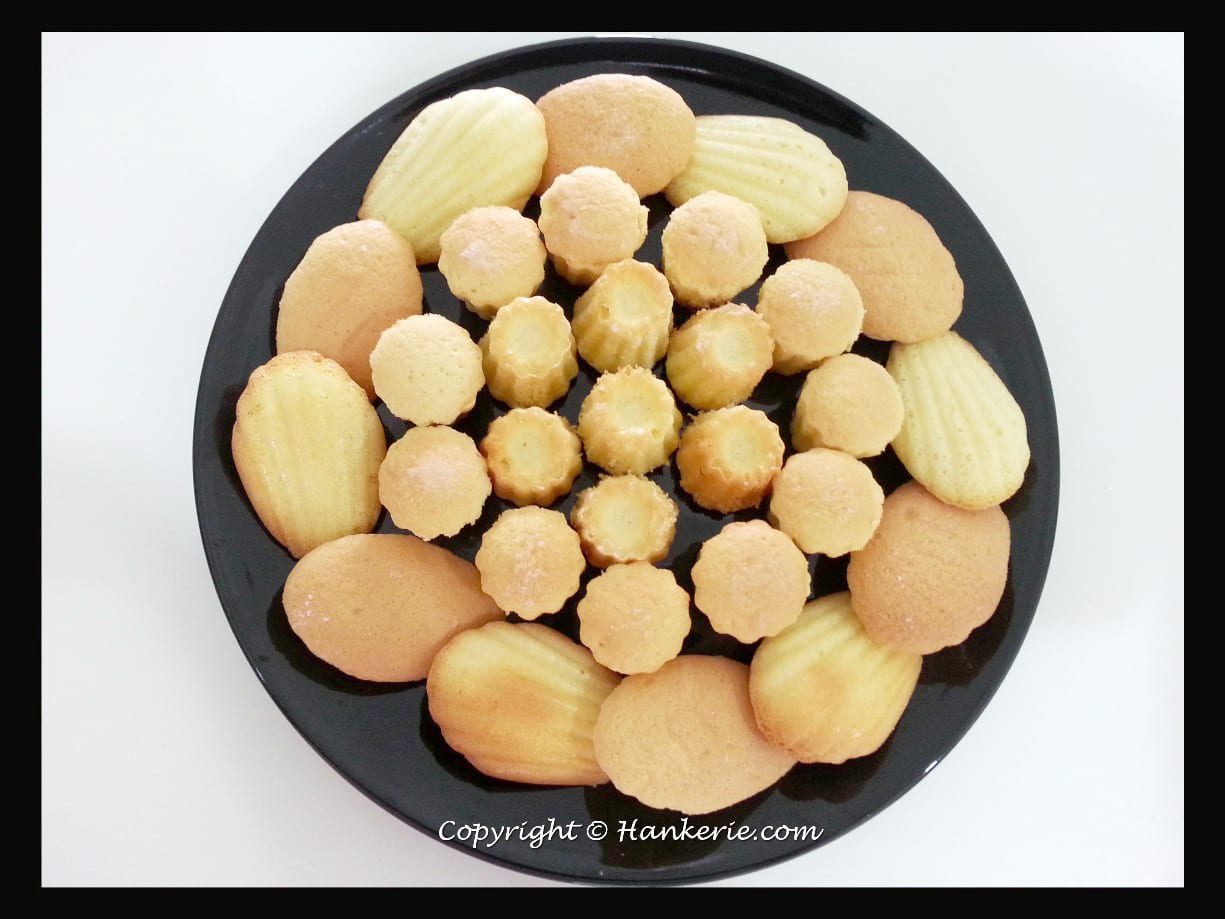 Here you go, these Madeleine cookies are easy to make and oh-so delicious.
By Han Ker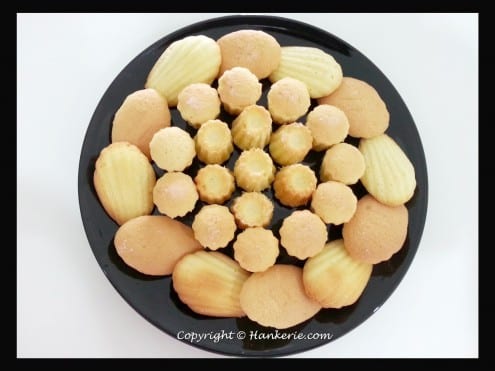 Kuih Bahulu - Asian Madeleine Cookies
Here you go, simple, easy to make and so delicious!
Ingredients
1 cup of eggs (roughly 4 to 5 depending on the sizes of the eggs)
1½ cups of sugar
1 cup of flour
Instructions
Prepare the Madeleine molds by brushing each mold with melted butter and dusting with some flour.
Beat the eggs and sugar with an electric mixer for about five minutes, until thick and fluffy. Gently fold in the flour. Do not over mix.
Preheat oven to 180C. Spoon a dollop of batter into each mold; do not spread the batter.
Bake the cakes for about 10 minutes, or until light golden brown in color.
Ready for serving.
Han Ker
Han Ker began baking since 8 years old with her mum, more after she started her blog - Hankerie (http://www.hankerie.com) 2 years ago. She nonetheless possesses a passion for baking and creating in the kitchen, and applies her own creativity for crafting out her own recipes. Her specialty are pastries and sweet treats, as well as bread – as evidenced by the goodies that come from her kitchen. Determined to make the products of her creative imagination a reality, Han Ker is a firm believer that nothing is impossible if you try enough times. Apart from that, Blog-hopping has inspired her, and she shares openly without a care for the jealous hoarding of information. She is unendingly curious and is always seeking out new recipes to try, a method she insists works great in keeping the brain juices flowing while at home. She is truly a home baker of substance, a blogger, and cook with plenty to offer.