Here you go, these Madeleine cookies are easy to make and oh-so delicious.
By Han Ker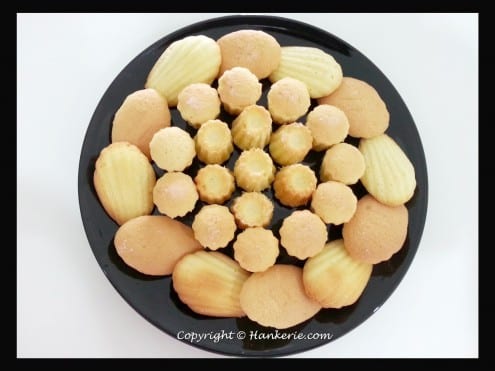 Kuih Bahulu - Asian Madeleine Cookies
Here you go, simple, easy to make and so delicious!
Ingredients
1 cup of eggs (roughly 4 to 5 depending on the sizes of the eggs)
1½ cups of sugar
1 cup of flour
Instructions
Prepare the Madeleine molds by brushing each mold with melted butter and dusting with some flour.
Beat the eggs and sugar with an electric mixer for about five minutes, until thick and fluffy. Gently fold in the flour. Do not over mix.
Preheat oven to 180C. Spoon a dollop of batter into each mold; do not spread the batter.
Bake the cakes for about 10 minutes, or until light golden brown in color.
Ready for serving.