Tørst – A Beer Lovers Wet Dream in Greenpoint, Brooklyn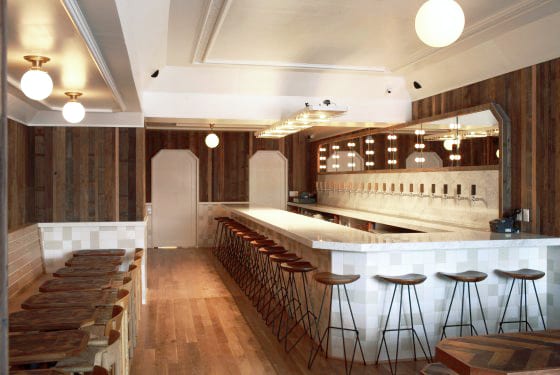 Beer geek Joakim Bergman tries out Tørst, an amazing beer-joint in the heart of Brooklyn.
By Joakim Bergman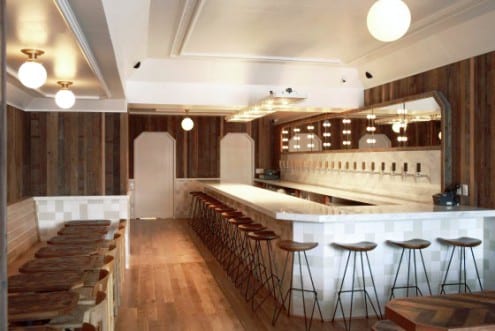 Tørst is a recently opened beer-bar in Greenpoint, Brooklyn. Being the brainchild of Danish master brewer Jeppe Jarnit-Bjergsø, of Evil Twin fame, and chef Daniel Burns, formerly of super restaurant NOMA, this is by far one of the best places to go for a beer in NYC.
When you enter Tørst, you are immediately greeted by a wonderfully cool decor mixing simple wood finishes with an insanely good looking marble bar unit. Upon gazing on the twenty or so taps encapsulated in the marble work, you immediately get a sense of beer luxury. The list features around fifty different beers from all around the world, a lot of them, of course, being Evil Twin.
If you're ever in Brooklyn and you have even a remote interest in the world of beer, Tørst is a must go.
Beer tip: Try the Femme Fatale. A wonderfully tangy IPA.
PS. In the weeks to come, chef Daniel Burns will open his newest venture within the confines of Tørst, namely his new restaurant Luksus (Danish for luxury). A sure fire slam-dunk. Honest Cooking will be back with a review of Luksus in the months to come.
Tørst
615 Manhattan Ave
(between Nassau Ave and Driggs Ave)
Brooklyn, NY 11222
(718) 389-6034
Website
Joakim Bergman
Joakim "Jocke" Bergman has a deeply rooted obsession for finding new and interesting brews. As a Web Editor and Resident Beer Geek at Honest Cooking, he combines that obsession with a genuine love of good food, drinks and cooking. Jocke is also one of the founders and brewers at Unibärsum brewery and a mean metal guitarist.