Bungeobbang are sweet, fish shaped treats made by Korean street vendors that are reminiscent of waffles filled with sweet red bean paste. A crispy, golden exterior encases this molten-hot sweet pumpkin version that peeks through the crust.
By Sonja Bradfield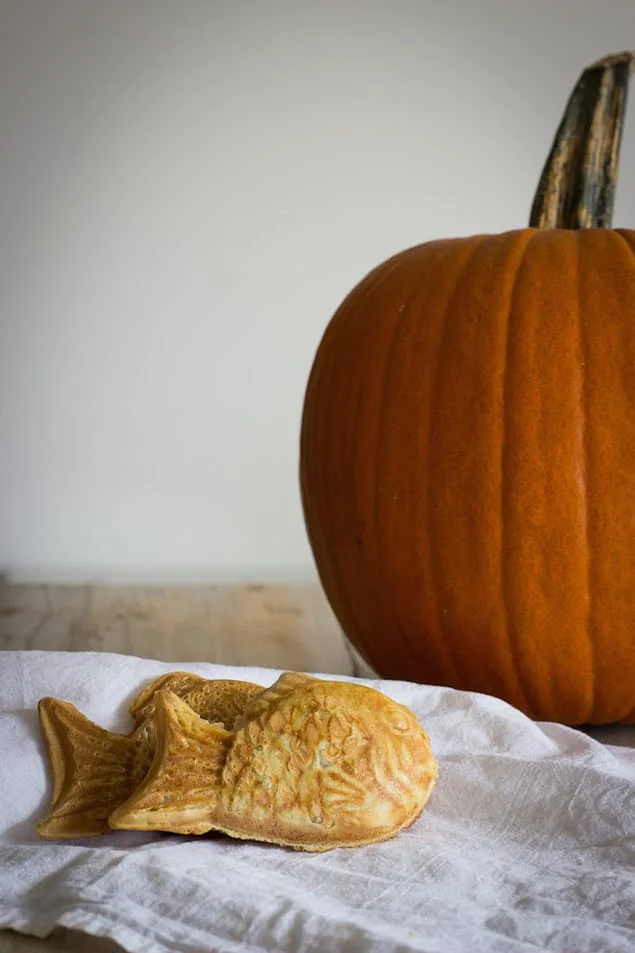 Whenever the weather cools and fall is no longer punctuated by unseasonably hot days I think about my favorite Korean street snack, bungeobbang (also spelled bungeoppang). These are sweet, fish shaped treats that are made by street vendors that are reminiscent of waffles filled with sweet red bean paste. My first fall in Seoul, I'd get off the bus going home from the elementary school I taught at and before I crossed the road to get to my apartment building, I'd stop by the street stand on the corner selling these sweet treats. For 1,000 won ($1) I'd get three fish in a paper bag and I'd start munching on them before the crosswalk light changed. They're best when hot and fresh off the iron since they start getting soggy quickly. A crispy, golden exterior encases a molten hot sweet filling that peeks through the crust.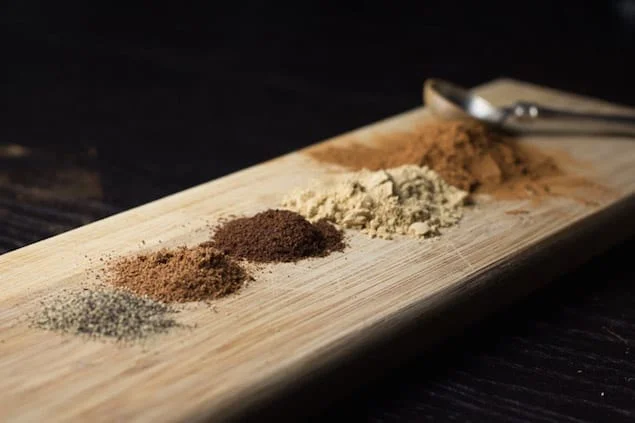 Last year I found this mold in a little Korean kitchen supplies store here in the DC area. I don't usually like recipes that require such specialized equipment, but since I cannot visit Korea this fall with the rest of my family I decided to bring a little bit of Korea into my kitchen. You can find the exact pan here
 (just so you know, it's an affiliate link). This cute little pan usually lives on my kitchen wall but this week I used it to whip up batches of this treat.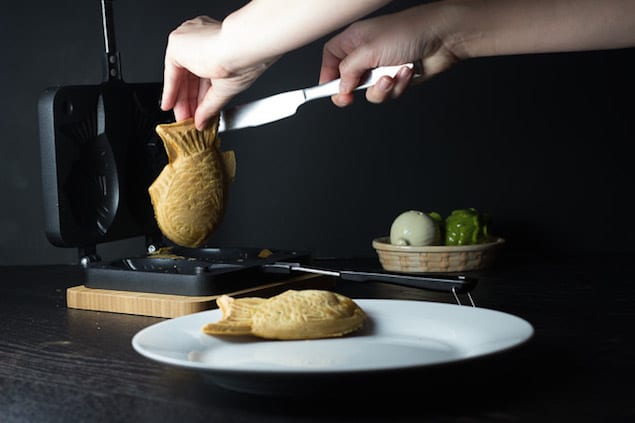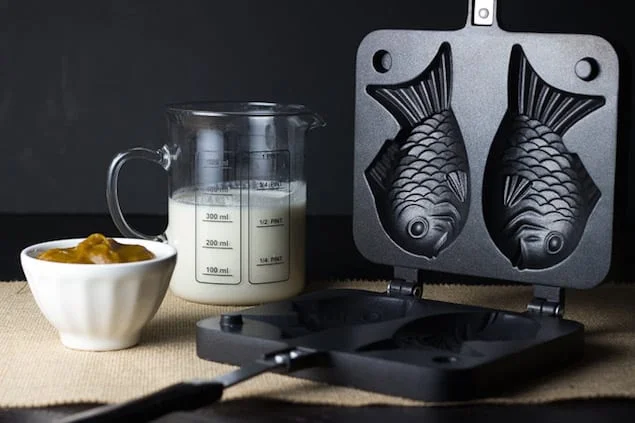 I used canned pumpkin puree sweetened with brown sugar and spiced with a pumpkin pie spice I threw together (1 tbsp cinnamon, 1/2 tsp of ginger, nutmeg, clove and the secret ingredient- 1/4 tsp of black pepper) for the filling. You can use any pumpkin pie spice you prefer. You only need one tablespoon per fish so you will have a lot of filling leftover but you can use it for future fish breads or a pumpkin spice latte at home (if you aren't sick of it already). In fact, I find the longer it sits in the fridge the more flavorful it becomes, much like a pumpkin pie. A simple, thin batter comes together quickly and crisps up in the mold. In Korea they're often made with glutinous rice flour but I used all wheat flour since I didn't have any rice flour. I've added vanilla extract to complement the flavor in the filling.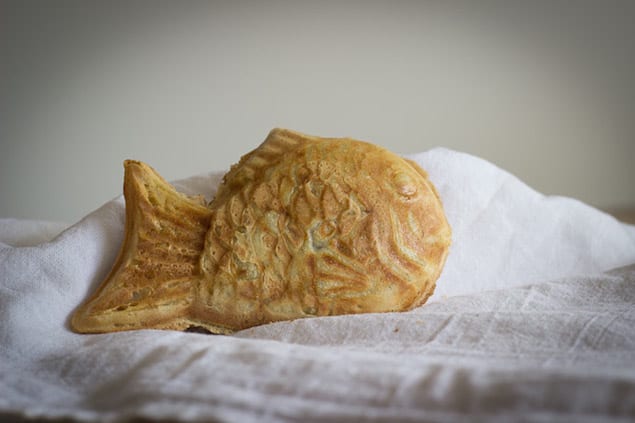 I found Maangchi's bungeobbang recipe on the internet and made some adjustments to it by adding vanilla extract to the batter and the obvious substitution of the pumpkin spiced filling for the red bean paste. For detailed instructions on how to cook the fish shaped bread watch her video. Not only does it clearly demonstrate the method for cooking the bread but Maangchi is also adorable.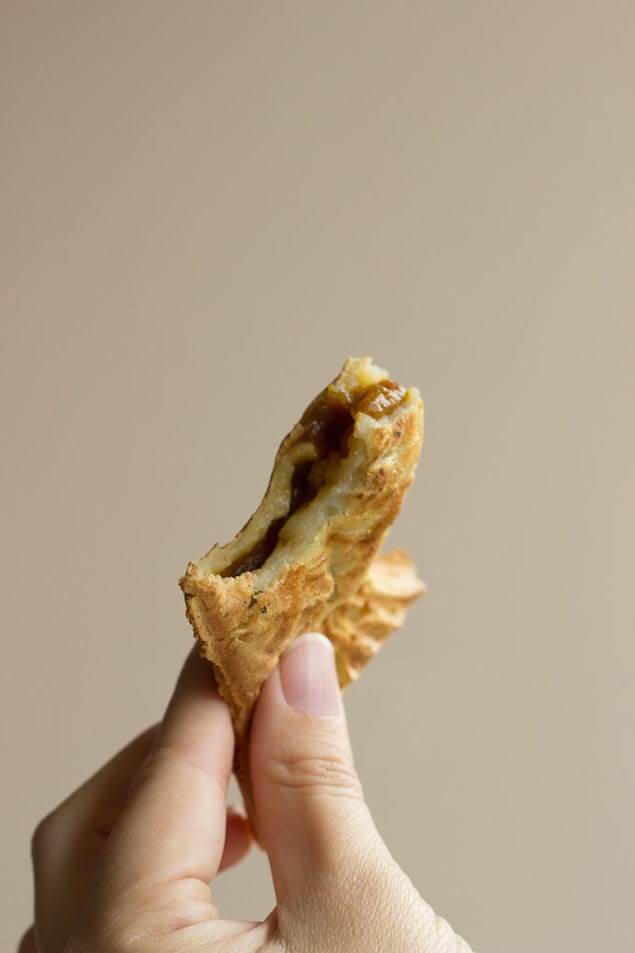 In the video she explains how in Korea the method of how you eat your fish bread is a sort of personality test. If you bite into the head first, you are a leader. If you bite the tail, you are thoughtful. If you prefer to start at the top fin of the fish you are very sensitive and not very sociable. Those that like to eat the belly section of the fish are athletic and active. Personally, I go for the tail because the filling in the main part of the fish is incredibly hot and I've gotten way too many red bean paste burns in my time in Korea. This Thanksgiving I hope to surprise my Korean family members with both the original version and the pumpkin version of this fish bread and bring them all a piece of home. Let's see if the stereotypes about bungeobbang eating hold true!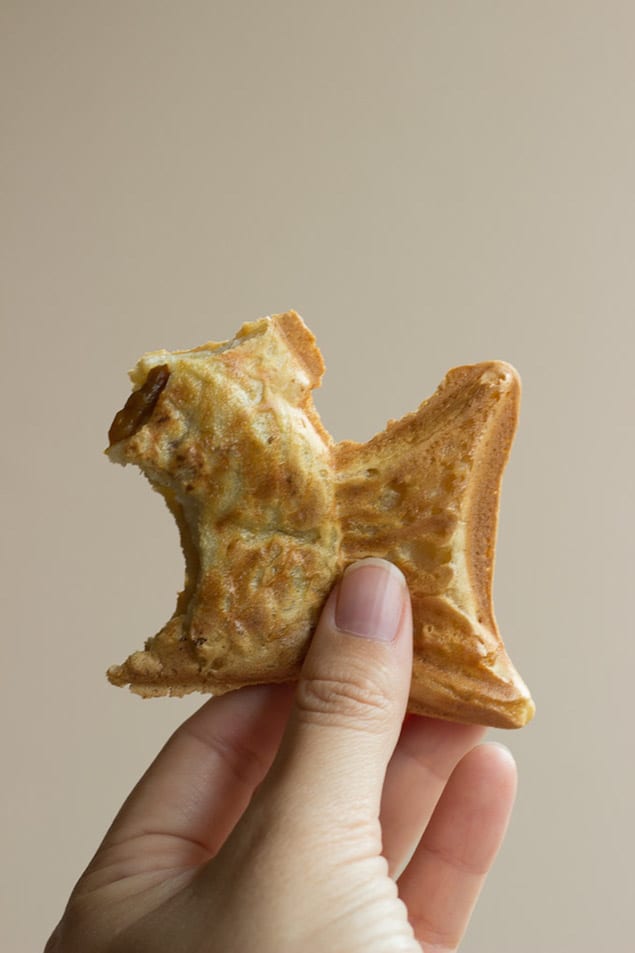 Print
Fish Shaped Pumpkin Spice Bread
---
Author:

Sonja Bradfield

Yield:

6

fish

1

x
For the spiced pumpkin filling:
1

15 oz (

435 g

) can of pumpkin puree

1 tablespoon

of pumpkin pie spice

1/4 cup

(

50 g

) of brown sugar
pinch of salt
For the batter:
1 cup

(

125 g

) of flour

1 cup

plus 2 tablespoons (

265

ml) of water

1/2 teaspoon

of salt

1/2 teaspoon

of baking soda

1 teaspoon

of vanilla extract

1 teaspoon

of vegetable oil
---
Instructions
Combine all the ingredients for the pumpkin filling in a small saucepan and heat over low heat until the mixture darkens and you can smell the spice. Turn off the heat and set aside.
Mix together all the ingredients for the batter until smooth. Pour the batter through a sieve into a container with a spout (like a measuring glass or small pitcher.
Heat the fish pan over medium high heat until hot, about two minutes on each side. Turn down the heat to low.
Open the mold and brush the vegetable oil lightly on both sides of the mold.
Pour batter into each of the molds about 1/3 of the way full. Put a tablespoon of the pumpkin filling into the middle and pour more batter over the pumpkin and fill the mold being careful not to overfill.
Close the mold and cook for 3 minutes. Turn over and cook another 3 minutes.
Turn over once again and cook for 1 minute longer to make it golden brown.
Take out the fish and eat/serve immediately.
Repeat twice for more four more fish and serve as they come out of the mold.
Sonja Bradfield
Hello there! My name is Sonja and I love food. I'm food obsessed, actually. I moved back to the US last year after living in Seoul, Korea for five years. I hope to share what I've learned about good eating from my time in Korea and traveling Asia. I focus on recipes that are influenced by my Korean heritage and experience as an expat in Seoul which inspired cooking recipes from home, as well as the ever changing food scene in DC and Virginia.