Even if Kok is pronounced coke, it's not blow, snow, charlie, c, or nose candy. It's a delicious Greek treat.
Text And Photo By Pam Kanavos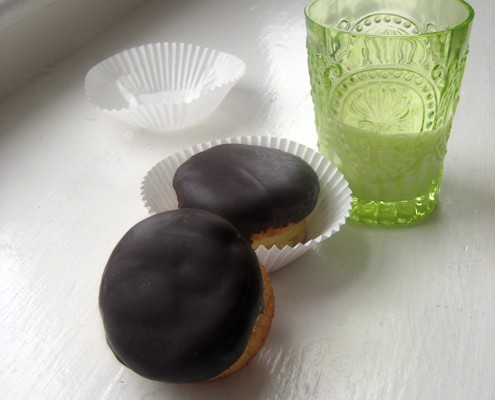 Can you say "kok" (coke) or "ko ka kia"?
If you're from Greece you're probably smiling right now. If you're not, you are probably asking yourself? Did she say coke? Really?
To begin with, Kok is not, blow, coke, snow, charlie, c, or nose candy! Nor is it your carbonated beverage drink. It is actually your greek equivalent to the Boston cream pie. And of course it is definitely not a pie. It's sort of like a cookie and sort of like a cake: Two palm-size (or smaller) circles of soft, cakey cookie with creamy pastry cream filling in between, dipped in light simple syrup, and topped with a chocolate glaze. A glaze that artfully drips onto the sides of the kok.
Kok is a popular dessert in Greece, and is fairly easy to make. It's also easy to find fresh ready made kok at any zaxaroplasteio (pastry shop). A dessert fit for all occasions which is the reason for it's popularity. Well that and of course the chocolate glaze. A  thin layer of glaze, or a thicker ganache layer made with melted chocolate and cream dresses its top. However, its the combination of vanilla pastry cream filling and chocolate topping is what gives it that defined balance of flavors. You can actually taste each component of the kok without any of it overpowering the other. An amazing experience for the tongue, wouldn't you say?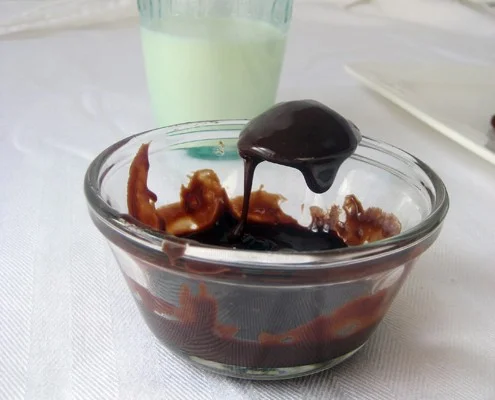 You can also find a few other flavors of Kok. Lots of pastry shops make a strawberry custard version topped with chocolate glaze which is seasonal, as well as a chocolate filled kok rolled into coconut. The traditional flavored kok is that, that no one seems to get enough of. So whatever flavor you decide to indulge in or bring as a gift to a friend it is sure to be a hit!
Enjoy!
Print
Kok
35 to 40 of these little treats are made from one batch.
Author:

Pam Kanavos

Yield:

35

-

4

0

1

x
For the cookies:

2/3 cup

of sugar

6

eggs, separated

1 cup

of flour

6 1/4 tablespoons

of cornstarch
For the filling:

1 cup

+

3 1/2 ounces

of whole milk

2/3 cup

of heavy cream

6 tablespoons

+

1 teaspoon

of sugar

1

egg

1

egg yolk

1/3 cup

of cornstarch
For the syrup:

2/3 cup

of water

3/4 cup

of sugar
For the chocolate glaze:

4 tablespoons

cocoa powder

5 tablespoons

sugar

4 tablespoons

water

2 ounces

margarine

1

egg yolk, beaten
Instructions
Preheat the oven to 390F (200C).
Cream 3/4 of the sugar and the egg yolks. Beat the remaining sugar and egg whites to stiff peak stage. Add half the egg white mixture to the egg yolk mixture, stir lightly and slowly add the the flour and cornstarch. When mixed, add the remaining egg white mixture.
Line a cookie sheet with parchment paper. Using a pastry bag, squeeze out small cookies the size and shape of vanilla wafers: circles about 1 1/2 inch in diameter and 1/4 inch high. Bake for 12 to 15 minutes, until golden. Cool on a rack.
Place milk and cream in a saucepan over medium-low heat. Combine sugar, cornflour, egg and egg yolk, and add 1/3 of the warmed milk and cream mixture before it boils. Stir well, then pour back into the saucepan and continue to stir. As soon as the cream melds and begins to bubble, remove from heat. Empty the cream into a clean bowl, cover with plastic wrap, and set aside to cool.
When the cream cools, stir gently with a wire whisk to soften, then place a small amount of cream (1-2 teaspoons) of cream on the flat side a cookie and place the flat side of another on top to create each pastry.
Boil the sugar and water together for 2 minutes. Allow to cool slightly, then dip one side of the filled kok cookie in the syrup. Set aside, syrup side up, on wax paper.
Prepare the chocolate icing by melting the margarine and stir in all the ingredients but the egg yolk. When the mixture is smooth and well combined, stir in the egg yolk. Pour chocolate icing over the cakes. Refrigerate for 2 hours before serving..
Dip the kok into the chocolate glaze on the same side as the syrup.
Refrigerate in a covered pan or dish for 1/2 hour before serving.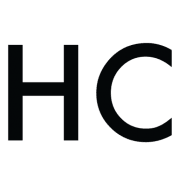 Pam Kanavos
Pam Kanavos is a Boston-based food blogger and Pastry Chef. Her Greek heritage has not only shaped her cooking, but also vastly contributed to her culinary personality. Being a lover of all things sweet and savory, Pam cooks, bakes, tastes, and luckily shares her recipes on her blog Sucrée....