A simple eggplant side dish can be made flavorful in just a few ingredients, including Japanese red miso paste and sake.
By Kathy Gori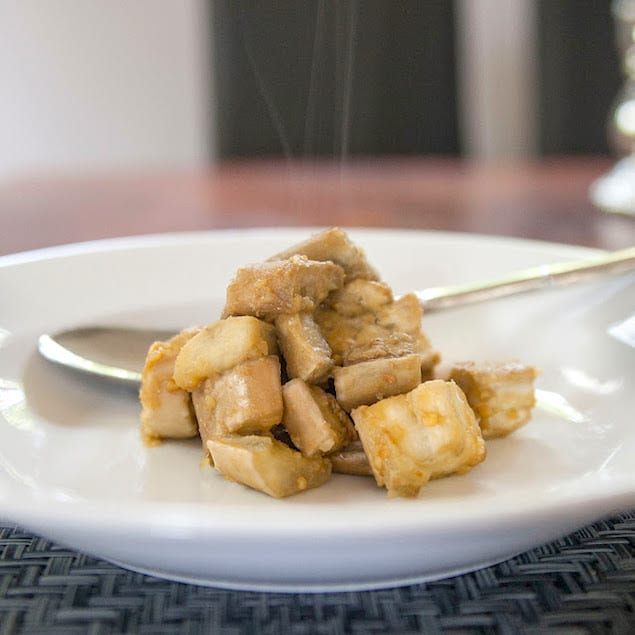 Usually when cooking eggplant, I've either cooked them in some Italian recipe or cooked them Indian style. I've roasted, stuffed, and pickled but never have I cooked them Japanese style. I figured it was about time.
See Also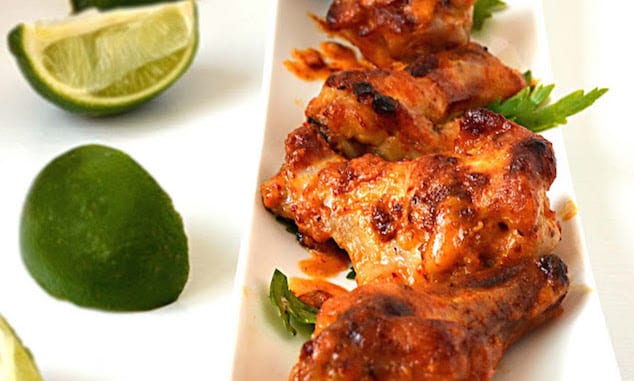 Print
Japanese Eggplant in Red Miso
A simple eggplant side dish can be made flavorful in just a few ingredients, including Japanese red miso paste and sake.
Author:

Kathy Gori

Category:

Side

Cuisine:

Japanese
2

large Japanese Eggplants

2

Tbs vegetable oil

3

Tbs red miso

1

Tbs sugar

1

Tbs Sake

2

Tbs Mirin

2

Tbs water
Instructions
Preheat the oven to 392 degrees.
Pick your Japanese eggplant (if you're growing your own) Excuse opportunity to show off the eggplants.
Wash and dry therm and cut them into rounds. Then quarters.
Place the cut up eggplant in a colander sitting over a bowl, and sprinkle it with 3 Tbs of kosher salt.
Rub the salt around on the eggplant pieces and then let everything sit for 10 minutes.
Rinse the salt off of the eggplants.
The water in the bottom of the bowl? That's the bitter liquid leached out by the salt.
Dry the eggplant, rub it with 1 Tbs of vegetable oil, and place it on a baking sheet lined with parchment paper.
Spread the pieces out so they're not sitting on top of each other.
Place the baking sheet of eggplant pieces in the oven. Roast them for 20 minutes. You are looking for the eggplant to be slightly browned.
Meanwhile make the sauce.
Whisk together the sugar, red miso, sake, Mirin, and water. Stir everything together until it is well mixed.
After about 20 minutes take the tray of eggplant out of the oven and drizzle the sauce over the eggplant pieces.
Stir everything around until each piece is coated with sauce.
Then slide the tray of eggplant back into the oven for another 10 minutes, or until the sauce caramelizes.
Take it out of the oven and serve it up!
Kathy Gori
Kathy Gori has a passion for Indian cooking. She brings 20 years of cooking experience and a natural flair for communicating her culinary adventures to her blog The Colors of Indian Cooking "A Hollywood Screenwriter, A Bollywood Kitchen". Food writer, commercial and cartoon voice actor (Rosemary the telephone Operator in Hong Kong Phooey among others) and screenwriter (Chaos Theory starring Ryan Reynolds) Kathy is also a Clio award-winner. She and her screenwriting-partner husband Alan live with their Siberian Husky Patsy in Sonoma, California.