Not only will these bars keep you charged up, they're fun, easy to make, and you know exactly what goes into them.
By Phil Stocker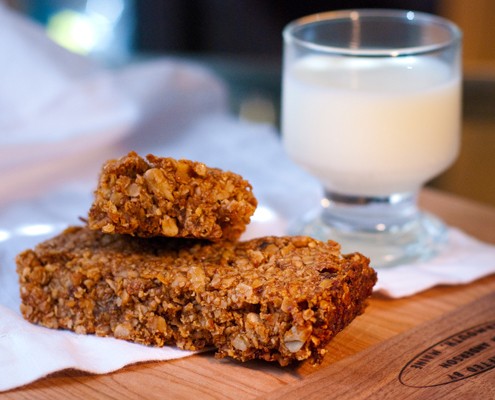 Have you ever been going about your day, a marvel of productivity, only to be interrupted by unwanted pangs of hunger? They creep up on you unexpectedly and jar you out of your groove. Wasn't it barely an hour ago that you enjoyed that English muffin or bagel? For me, this was a consistent problem that hit every day somewhere in the vicinity of 11AM.
Hungry for a solution (ha!), I decided to change my snacking and breakfast habits, subbing out those carefree carbs for snacks with more sustenance: nuts, certain whole grains, etc. These options, digested more slowly by your body, foster a more gradual rise in blood sugar and insulin levels, staving off those pesky pangs of hunger longer. Also, they prevent those awful food coma feelings you may get after chowing down on a heavy breakfast sandwich.
When I have time in the morning, sometimes I'll pack myself something elaborate, but when I'm on the run, I'll go for one of these delicious granola bars. Loaded with oats, nuts, and plenty of cinnamon, these bars are chewy, tasty, and keep you going for much longer. Best of all, the recipe is flexible, allowing me to throw in whatever I happen to have on hand – even a bit of dark chocolate on occasion!
Not only will these bars keep you charged up, they're fun, easy to make, and you know exactly what goes into them. I'm not a proponent of eating expensive, processed bars with long lists of unpronounceable ingredients! I find satisfaction in knowing exactly what's in my granola bars, tweaking the recipe to fit my taste.
See Also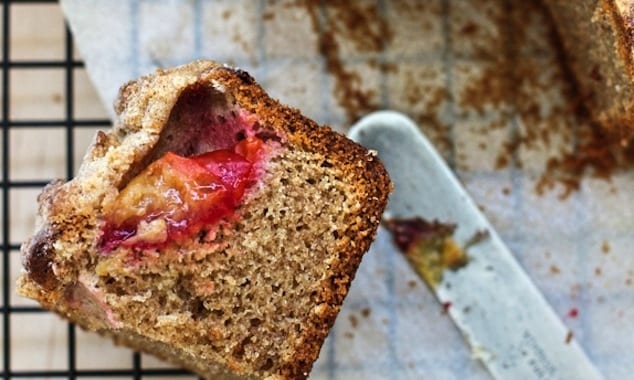 I hope you'll give these bars a try – they've been a huge hit with everyone I've reluctantly given a taste to!
GRANOLA BARS
AUTHOR: PHIL STOCKER (PHRUGALPHIL.COM)RECIPE TYPE: BAKING
PREP TIME: 15 MINS
COOK TIME: 30 MINS
TOTAL TIME: 45 MINS
SERVES: 24 BARS
A super simple recipe for delicious, chewy, and filling granola bars that are sure to keep you going!
INGREDIENTS
2 c rolled oats
3/4 c packed brown sugar
1/2 c wheat germ
1/2 c sunflower seeds
3/4 tsp ground cinnamon
1 c wheat bran
3/4 c raisins
1/2 c chopped walnuts
1/2 c honey or avave nectar
1 egg, beaten
1/2 c vegetable oil
2 tsp vanilla extract
INSTRUCTIONS
Preheat oven to 350 F.
Grease a 9 x 13-inch baking pan.
In a large bowl, mix all dry ingredients until combined.
Add wet ingredients (oil, egg, vanilla, and honey) and stir until well combined.
Evenly spread mixture onto greased baking pan.
Bake for 30-35 minutes, until the bars begin to turn golden brown.
Allow to cool, then slice into bars and remove from pan.
Also check out this recipe for chewy granola bars.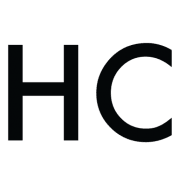 Phil Stocker
Phil Stocker cooks by the simple motto, "spend less, eat well". Through a frugal and realistic approach in the kitchen, he aims to inspire others to don an apron and give home cooking a try. With an emphasis on using ingredients readily available, he brings readers on a journey through the success and challenges of budget-conscious culinary experimentation on his blog, Phrugal Phil. His writing, recipes, and photography draw on a lifelong passion for cooking and food, enticing readers to join him in the fun of cooking.