The charm of Indian streets is sure to engulf you like the proverbial snake charmer the country has been so be famous for.
By Anamika Arun
The deafening noise levels, the myriad hues of colors, the diversity of culture in India is bound to make an everlasting impact on your mind and heart. After all it's eclectic, chaotic, vibrant, buzzing and action packed all at the same time. Topping this is is the fact that it's deal hunter's ultimate destination and a foodie's paradise. So get ready to enjoy the feasts of Indian street food, whenever you pass those lanes and by-lanes.
?Pav Bhaji and Mumbai have had a rock-steady relationship for generations. It was born out of sheer necessity to serve hot food to people on the move. Buttered dinner rolls was served with piping hot mashed & spiced vegetables to quench the hunger pangs of thousands of daily travelers. Today, it's the pride of Mumbai, and you could be making it at home right now!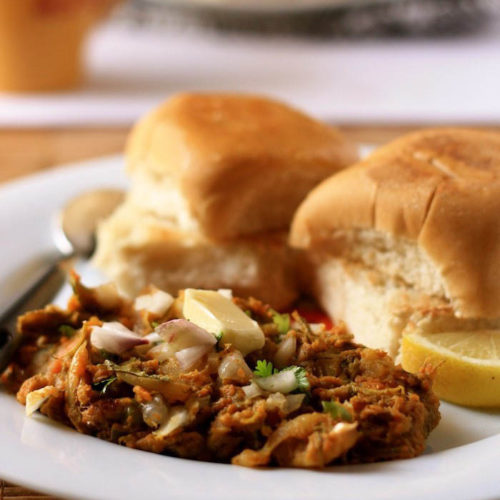 Pav Bhaji - Indian Street Food
Pav Bhaji and Mumbai have a rock-steady relationship for generations. It was born out of sheer necessity to serve hot food to people on the move.
Course
Appetizer, Street Food
Ingredients
8

pavs or dinner rolls

3

medium

potatoes

1/2

cup

green pes

1

cup

chopped cauliflower

2

carrots, chopped

1

medium chili, finely chopped

3

tomatoes, chopped

2

red onions, finely chopped

1

pinch

sugar

salt to taste

1 1/2

pav bhaji masala

1/2

tsp

red chili powder

1/4

tsp

turmeric powder

1-2

tsp

lemon juice

3

tbsp

oil

2

tbsp

bugger
To Serve
1

onion, finely chopped

3

tbsp

chopped cilantro leaves

2

slit green chilis

3

lemon wedges

1

tbsp

bugger, in cubes
Instructions
Boil and mash potatoes, 20 minutes

Boil cauliflower, carrot and peas with a pinch of salt, 10 minutes. Drain excess water, retaining 1/2 cup.

Heat oil in a pan and fry the onions till light pink. Now add chili and saute for 2-3 mins.

Add the chopped tomatoes and let it cook till it softens.

Then add the cooked vegetables along with mashed boiled potatoes. Add salt, turmeric, red chilly powder, pav bhaji masala and sugar and cook the vegetables on medium- low heat till done, about 5-6mins. Keep mashing with a potato masher or the back of the ladle to blend it all.

Add 1/4 cup water and to ensure that the bhaji doesn't dry out. Add 1 tsp lemon juice and mix it well.

Check seasoning and keep it aside.
For the Pav / Rolls
Heat a non-stick pan or tava and melt butter. Cut the pav / rolls horizontally into two pieces and cook them on the pan, till lightly browned.

Place a large spoonful of hot bhaji on a plate. Top it with chopped onions, coriander & green chillies. Serve it with browned pav and lemon wedges.

And add the finishing touch by topping the bhaji with a small cube of soft butter cube for the "melting" moment.
Notes
Pav Bhaji masala is easily available in most of the grocery stores. I normally use MDH, Ashoka & Everest brands.
Using 1-2 tsp of ginger-garlic paste is also common in bhajis. You can try adding that too, though I prefer without it. If using, just add it after the onion turns pink
Topping the bhaji with butter does add to the flavour and softness, by lending moisture but to make it lighter you can avoid that
The joy of this dish is when its hot, so either try to brown the rolls while the bhaji is cooking or reheat it; but do ensure that its' hot.
Keyword
indian, spicy, street food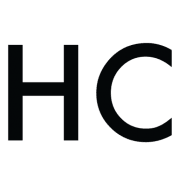 Anamika Arun
Anamika Arun is a country-hopping and passionate foodie. Her love for food has reached new levels by chronicling it in her cookery blog Taste Junction. Anamika's taste buds are primarily Indian, but she loves flirting with new cuisines and recipes from across the world.