Jamaican Jerk Chicken Wings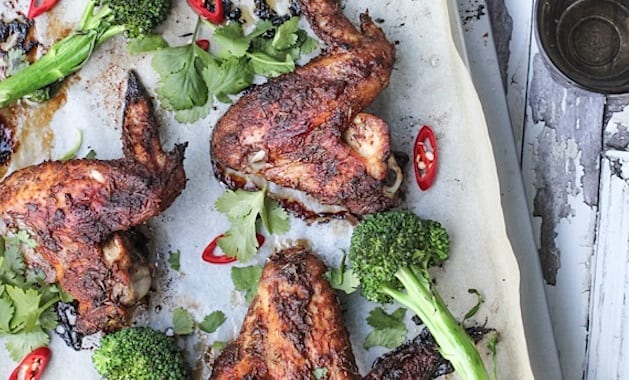 Jamaican Jerk is a classic. The spices also go well on fish, roasted vegetables, and meatballs. If you prefer, you can cook your wings on a barbecue, too.
By Martyna Candrick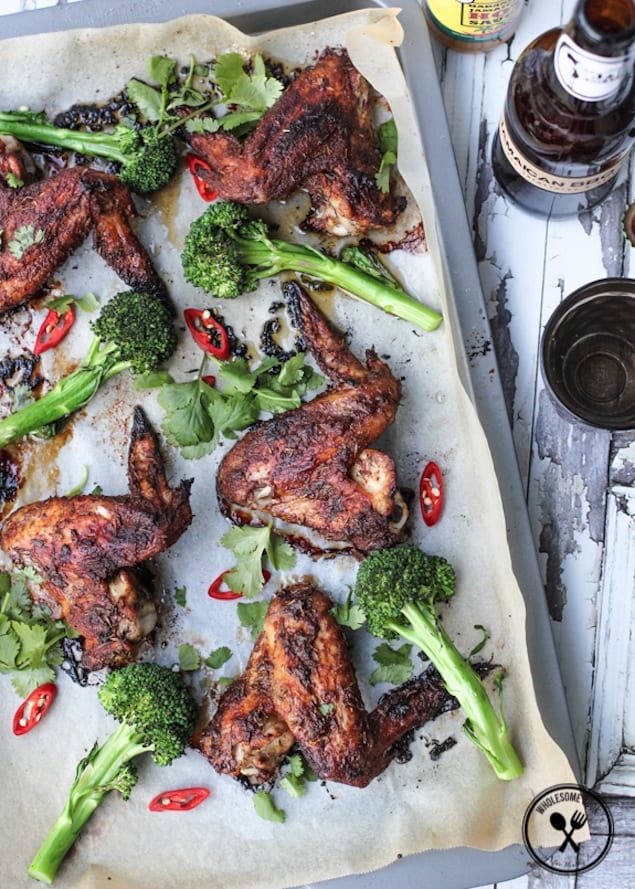 I'm not entirely sure where my infatuation with all things spice came from, but it's one that I cannot really complain about. Spices have an inherent ability to bring even the most bland dishes to life. I adore a hint of red curry paste in my Spaghetti Bolognese, and often add a pinch of cinnamon to smoothies, granola and yoghurt. I also like more than just a hint of heat. On a scale of zero to hiccup-inducing Sichuan at 10, I am probably somewhere around the eight-and-a-half mark.
As for the chicken wings, they are perfect spiced with just the authentic Jamaican Jerk spice blend, but if you're feeling a little indulgent a spoonful of the wonderful Ginger BBQ Sauce will really make them sing.

Jamaican Jerk Chicken Wings
Jamaican Jerk is a classic. The spices also go well on fish, roasted vegetables, and meatballs. If you prefer, you can cook your wings on a barbecue, too.
Ingredients
6 organic chicken wings
2 tablespoons Jamaican Jerk seasoning
1 bunch broccolini
3 tablespoons olive oil
1 red long chilli, sliced finely
To serve:
fresh coriander leaves
Jamaican BBQ sauce, optional
lime wedges, optional
Instructions
Place chicken wings in one layer in a ceramic bowl. Sprinkle with the Jerk seasoning and rub well into the skin. If time allows, cover with cling film and refrigerate for 12 hours. Otherwise, set aside while you prepare the broccolini.
Pre-heat oven to 190C (170C fan-forced, 375F, gas mark 5).
Steam or cook whole broccolini stems for 2-3 minutes over / in a pot of boiling water. Remove from pot and set aside.
Rub each wing with a little olive oil and place on a baking tray lined with baking paper. Sprinkle with sliced chilli and bake on the middle shelf of the oven for 30 minutes. Add broccolini to the baking tray then return wings to the oven for a further 15 minutes.
To serve:
Sprinkle fresh coriander leaves over the hot wings. Serve with Jamaican BBQ sauce and lime wedges, if you so wish.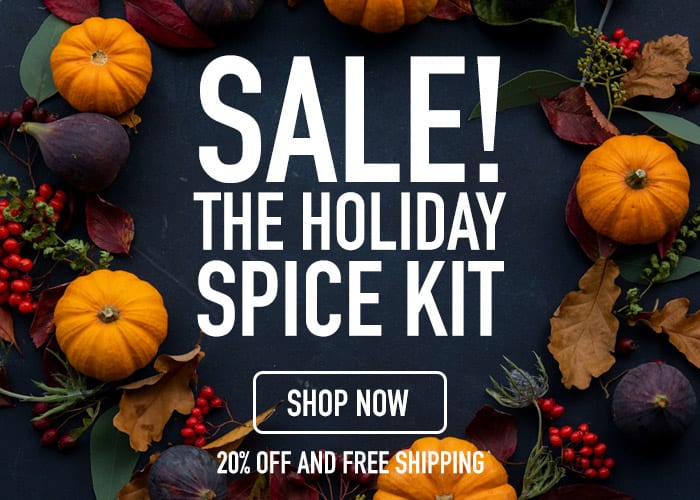 Martyna Angell
Martyna is a Polish-born Australian recipe developer and food blogger. Her creativity and passion for good food shines through in many of the delicious and easy to prepare meals which she cooks, styles and photographs for her blog, Wholesome Cook. Fresh cream-filled eclairs are her only weakness.