PARTNER POST — The holiday season is here and it is time to add some Italian flair to your menu with authentic ingredients from Colavita and Perugina's rich Italian chocolate.
As a side or main, whip up a sun-dried tomato risotto by easily baking in the oven. Create a fun chocolate dessert cake with yogurt and cannellini beans.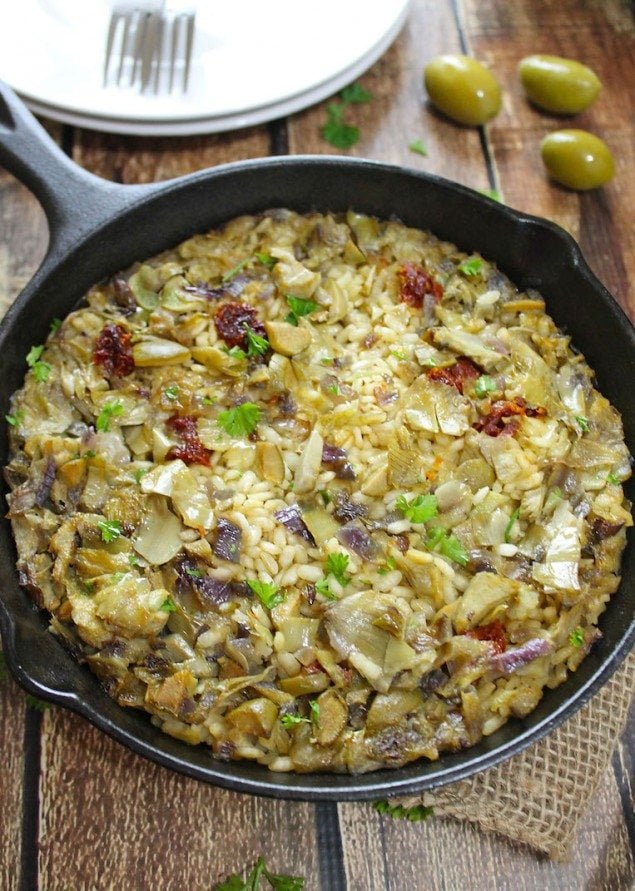 Enjoying long meals with family and friends is one of the best parts of the holiday season. As Italian was always a favorite cuisine of mine, I went with a slightly adapted take on a traditional North Italian dish by making a Baked Sundried Tomato Risotto made with Colavita Arboria Rice flavored with artichokes, sundried tomatoes and green olives married together with Colavita Garlic Olive Oil. All those flavors coming together is like the sun coming out after 3 weeks of rain!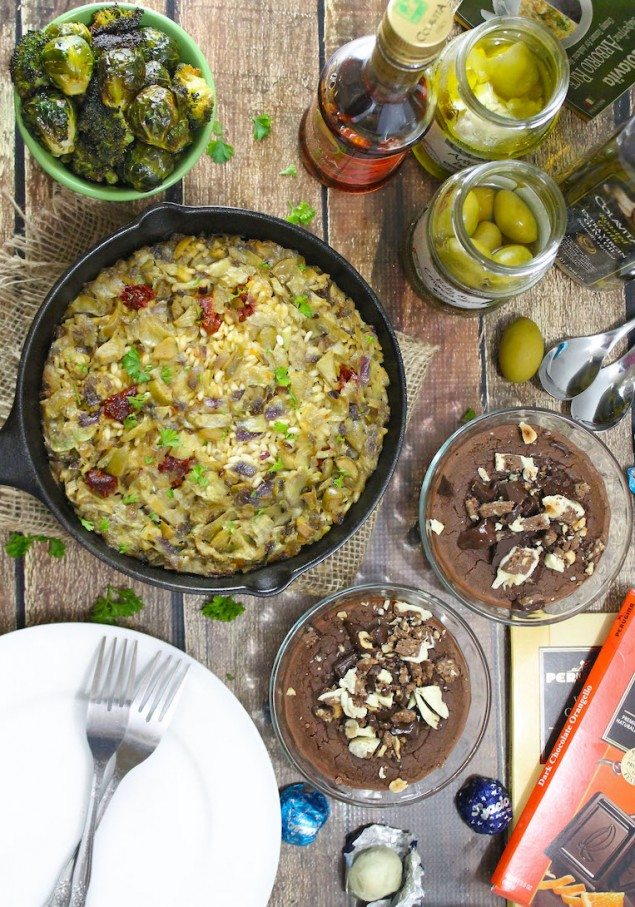 A delicious and light, baked risotto with a myriad of flavors from artichokes, olives and sundried tomatoes. This would make a lovely main dish or even a side one.
Print
I also had some well roasted Brussels Sprouts and Broccoli that had been generously tossed in Colavita Pepperolio oil on the side. This simple dish was so good, I had to make it twice as my daughter and I snacked on the whole pan the first time I made it.
Print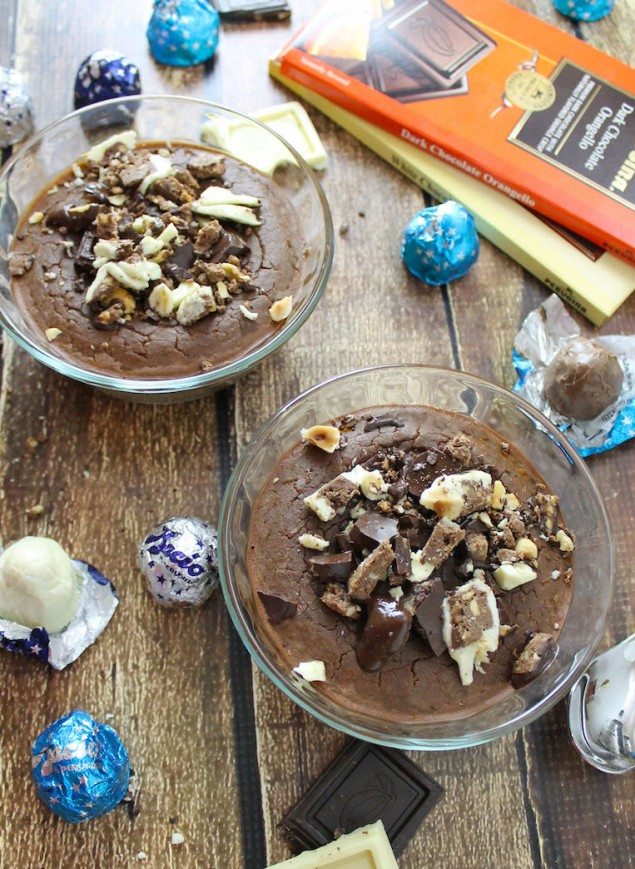 And for dessert, I made a light chocolate bean "cheese"cake which is more similar to a lighter Italian one (that is made with Ricotta or Mascarpone) than a traditional New York one. This "cheese"cake was made with cannellini beans, eggs, yogurt, coconut sugar and Perugina's Dark Chocolate Orangello Bar with a chopped array of assorted milk, dark and white Perugina Baci Chocolate crumbled on top.
Print
Shashi Charles
I am a healthy food lover - and tricking my loved ones into eating their veggies disguised as treats is my specialty! I am also a graphic designer by day and blogger by night and a mom 24/7!