PARTNER POST: The versatile potato is perfect in a multitude of recipes showcasing flavors from around the globe. Get creative with your spuds.
A hearty winter dish, make Irish colcannon potatoes loaded with cabbage, bacon, and the best butter and cream you can find.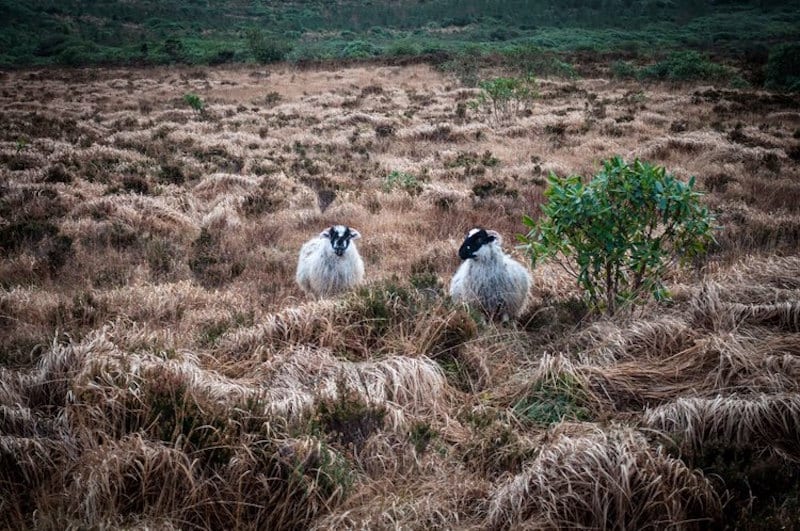 British/Irish/Scottish cuisines suffer from a generalization of blandness. Meat and potatoes is the abject disdain with which the entire landmass food is painted. Ironically, the history of Britain's cuisine is quite indulgent, rich, borrowing influence from her neighbors as well as her conquests. Albeit, this was the luxury of the rich, who in Tudor times to Victorian through the Elizabethan dined on sumptuous courses decadently sauced and served with a temperamental French flair.
But, it is the commoner's meal that become more associated with the cuisine, unsurprisingly given that they emigrated the most and their food is the easiest to source. Nevertheless, the issue is not about the societal strata but the perception that it is bland without the garnishes of flavorings and flamboyance of seasoning.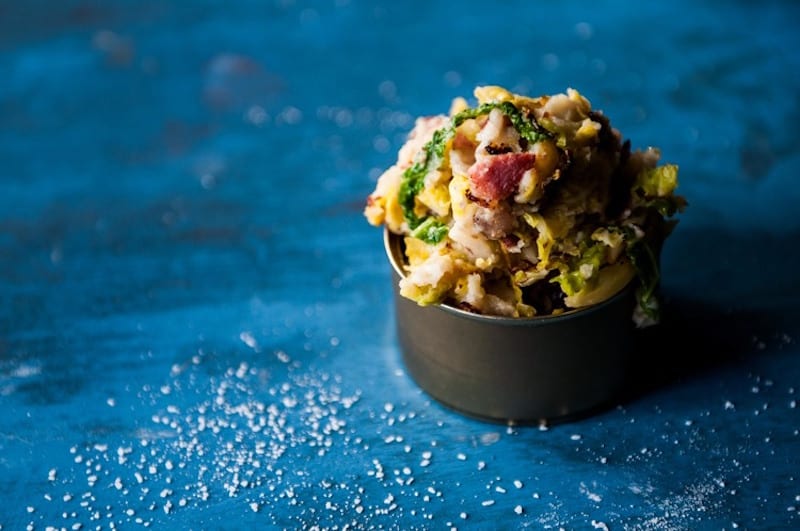 The first time I visited Ireland, I was warned about how much everything is cooked to obliteration in a home kitchen. It is beyond well-done. It is simply over done in many cases. I was prepared and I kept my expectations at bay. But, I was completely unprepared for how amazing it tasted despite the overzealousness of the technique.
Oh and the potato… Ah the potato! The Irish are sensitive about their potatoes. Rightly so. History had the blight and the plague. But, that is in the past. They have a right to so today because their potatoes taste bloody awesome!! All you need are salt and a fat pat of Irish butter and its divine.
For a long time, I was picky about my potatoes from the supermarkets. They are bland. Then, I discovered farmers' markets and the produce of upstate New York. I don't think the region classifies as fine agrarian terroir but it is seriously awesome for growing root vegetables. Maybe there is something to do with how much more wet it typically is throughout the year..?
Since that fine discovery, the potato has been a regular staple in my pantry. In light of all of this waxing I have been doing about international cuisine, I am sharing an Irish potato dish from county Kerry in South West Ireland – Colcannon.
To me, it brings the best of everything I love of Irish food – said potatoes, quality meat, savoy cabbage (THE BEST I have ever had), and, Irish dairy! Bring them together and it's heaven!
This dish is typically served as a side with boiled ham (yes, boiled! Don't shirk it till you taste it…) or some other pork dish. I served it with fish. Broiled salmon. It was AWESOME! It is that kind of versatile!
Did you ever eat Colcannon, made from lovely pickled cream?
With the greens and scallions mingled like a picture in a dream.
Did you ever make a hole on top to hold the melting flake
Of the creamy, flavoured butter that your mother used to make?
Yes you did, so you did, so did he and so did I.
And the more I think about it sure the nearer I'm to cry.
Oh, wasn't it the happy days when troubles we had not,
And our mothers made Colcannon in the little skillet pot.
For another delicious international dish, try these Bombay Spiced Potatoes: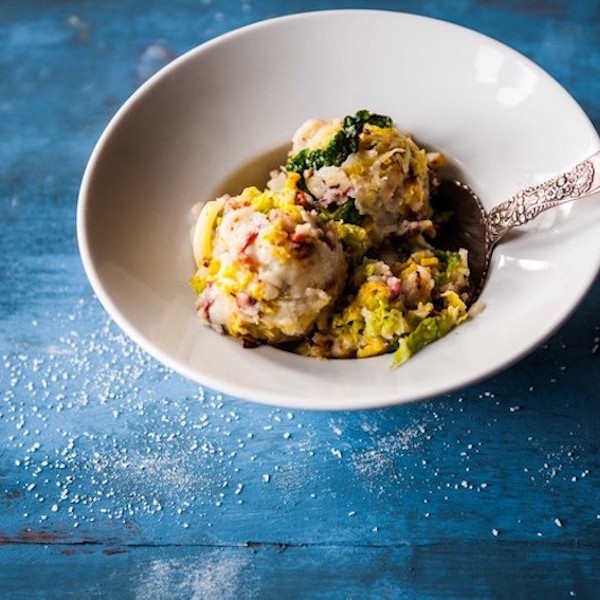 Irish Colcannon Potatoes
Asha Yoganandan
A hearty winter dish, make Irish colcannon potatoes loaded with cabbage, bacon, and the best butter and cream you can find.
Ingredients
4

New York red potatoes

2

cups

tender savoy cabbage

shredded

2

strips of thick cut Irish or Canadian bacon

6

T

butter

1/3

cup

half and half

salt and pepper as needed
Instructions
Steam the potatoes till really tender. Rest the potatoes and in the same steamer, soften the cabbage a little.

When the cabbage is in the steamer, Slice the bacon into half inch cubes and fry over medium heat till the fat is rendered and meat crisped.

Add the half cooked cabbage to the crisped bacon and sauté for a few minutes for cooking through and for flavor

Mash the potatoes with peel and with butter. Season with salt and pepper. Loosen with half and half. Fold in the bacon and cabbage mix

Transfer to serving plate and sprinkle with chives (optional) on top before serving and a pat of butter!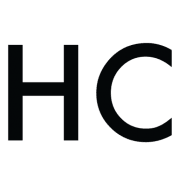 Asha Yoganandan
Asha is the Founder and the Creative Strategist of INK, a digital marketing consultancy focused on food and leisure clients. A key social influencer, she has a reach of over 400K across digital platforms. She edits and publishes NOURISHED magazine, a seasonal and quarterly food magazine with international distribution. She writes an acclaimed blog, Fork Spoon Knife, on food and culinary travel related topics. She pens for and has been featured in The Daily Meal, Redbook Magazine, Spenser Magazine, Huffington Post, Good Food Jobs, Food 52, Mashable among others.