Indian Corn and Coconut Salad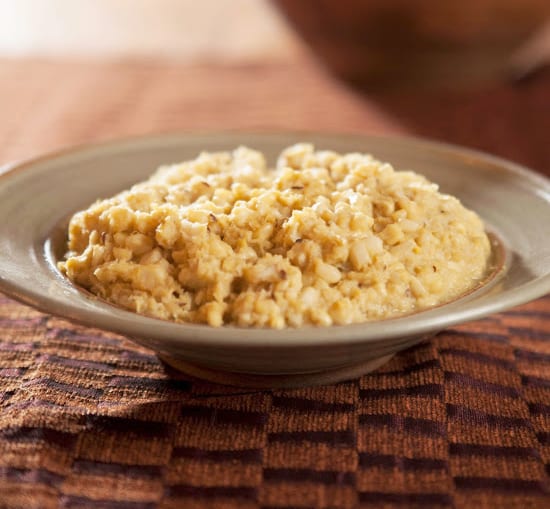 Easy, fast and perfect for Summer eating, this is another great make-ahead dish, and who doesn't want to take some of the pressure off cooking at this time of year.
By Kathy Gori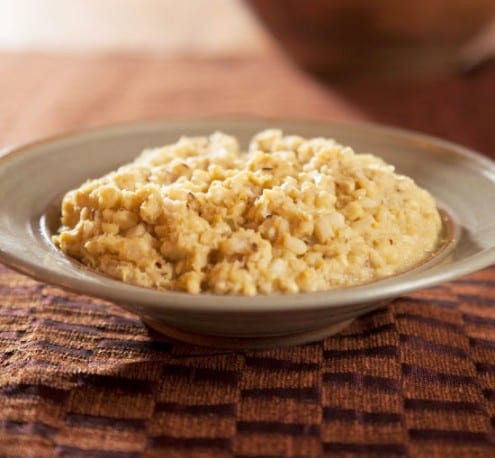 I served this corn as one of the dishes at an all vegan tasting menu at our house a couple of weeks ago. It works just as well with any backyard barbecue menu and is a great alternative to the usual grilled corn.
Indian Corn and Coconut Salad
Easy, fast and perfect for Summer eating, this is another great make-ahead dish, and who doesn't want to take some of the pressure off cooking at this time of year.
Ingredients
6 fresh ears of corn
1 and ½ Tbs coconut oil
½ tsp cumin seeds
⅛ tsp turmeric powder
½ tsp salt
½ tsp sugar
¼ tsp ground cumin
⅛ tsp cayenne
½ tsp lemon juice
½ cup fresh grated coconut or dried grated unsweetened (fresh is best if you can get it)
Instructions
Shuck and wash the ears of corn.
Scrape the kernels off the cobs.
Take ½ of the kernels and grind them up in a blender. Do Not add any water.
Grind them up until they form a smooth batter.
Mix the ground corn in with the rest of the whole kernels.
In a skillet or kadhai heat the coconut oil.
When the oil is hot, add in the cumin seeds.
When the cumin seeds start to sizzle and turn color, add in the corn mixture and the turmeric.
Mix it together well.
Cover the pan, turn down the heat and cook the mixture for about 10 minutes or so. Stir it every now and them so nothing sticks.
After 10 minutes, take off the cover and add in the sugar, salt, ground cumin, cayenne and lemon juice.
Give everything a good stir, cover the pan again and cook for another 4 minutes or so.
Take the lid off, add in the coconut, give it a good stir and you're done. Serve this at room temperature.
Kathy Gori
Kathy Gori has a passion for Indian cooking. She brings 20 years of cooking experience and a natural flair for communicating her culinary adventures to her blog The Colors of Indian Cooking "A Hollywood Screenwriter, A Bollywood Kitchen". Food writer, commercial and cartoon voice actor (Rosemary the telephone Operator in Hong Kong Phooey among others) and screenwriter (Chaos Theory starring Ryan Reynolds) Kathy is also a Clio award-winner. She and her screenwriting-partner husband Alan live with their Siberian Husky Patsy in Sonoma, California.