Check out this simplified version of Indian chicken pilaf or pulao. It is flavorful, aromatic, comforting and filled with chicken biryani.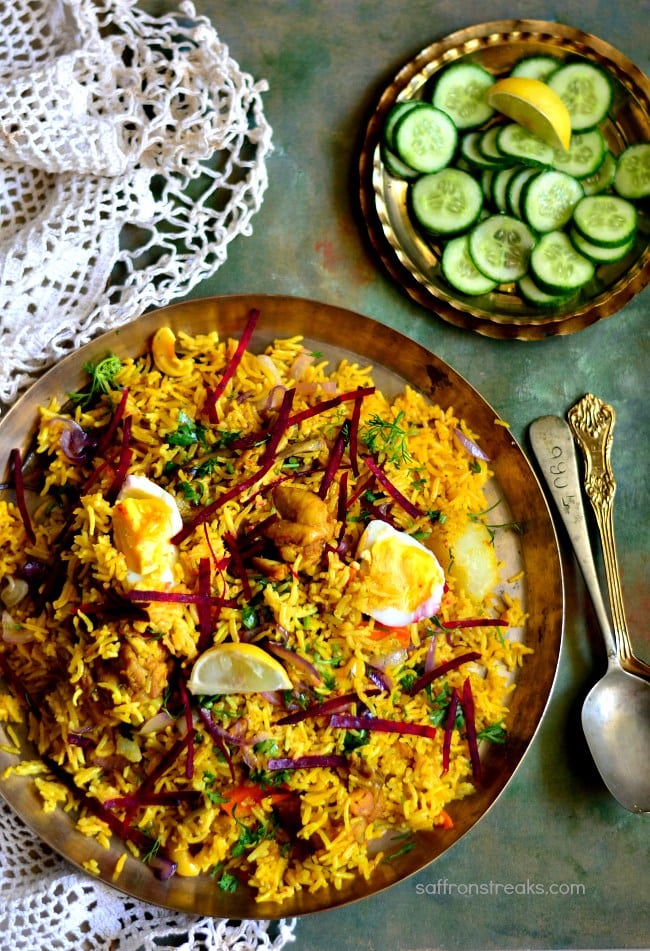 Here I am with my favorite dish – Indian chicken pilaf, pulao or tahari as you may like to call it.
With so much things to do, life is too short to interpret thousand songs, instead I would rather sing one song (as Jack London had said). And that would be this – my life savior on most days, the flavourful Indian chicken pulao, the simplified version of eternal favourite chicken biryani without the finesse and complex steps of execution.
With same set of flavour combinations, spices, ingredients but a slightly different approach that would definitely makes life thousand times easier, the one pot meal approach for extremely busy life.
Blogging has helped me to redefine my passion for cooking in the same way as the cooking is redefining or rather creating my life in the same way. Each day is a challenge to create something new, something more than delicious, and the biggest challenge would be to create the dish that would please my two year old's taste buds. She is one picky eater but had taste for great food. If the food taste good , she will lick the bowl clean in no time, happily singing in her own language. Yes, she has a good voice, unlike me.
So this recipe of chicken pulao has been created one summer afternoon, when I literally ran out of all the ideas to make something good and delicious for her. It was one of those dreadful tantrum days, when she used to spit out every food that touches her lips.
See Also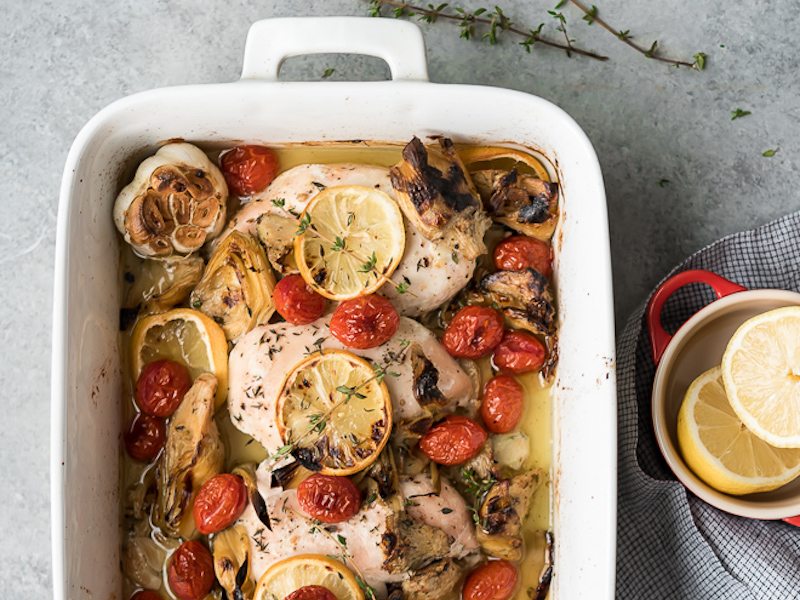 And then there was this "eureka moment" when I was able to perfect this recipe of chicken pulao, which doesn't conform to key flavours of any cuisine, but cater perfectly to all the flavours of my baby's olfactory senses.
Fried chicken in tomato base, mildly spiced with kashmiri red chilli, infused with range of aromatic whole spices, that matches perfectly with sweetness of caramelized onions, minced ginger, jeweled with cilantro, grated carrots, julienne of beetroot and handful of ghee roasted cashews, almonds, raisins. Only handful of pristine and fragrant basmati rice slathered in homemade ghee can match its temperament.
Print
Indian Chicken Pilaf or Pulao
Chicken (with bone : 500 gm)
Basmati rice : 2 cups
for marination
Curd : ½ cup
Ginger paste : 1 tbsp
Kashmiri Red chilli powder : 1 tsp
Turmeric powder : 1 tsp
Salt : 2 tsp
Oil : 2 tbsp
Spices
Cinnamon stick – 1 ; Bay leaves – 2; Cardamom (big and small : 3-4 ; Cloves – 2-3)
Black Pepper corn – 4-5 ; Kebab chini (long tail peppers, optional) : 4-5; Mace : 1
Others
Tomato puree (use homemade ones : 1 cup)
Cumin powder : 1 tbsp
Garam masala powder (a large pinch)
Cashews (raisins, almonds : a handful)
Grated carrots : 1 carrot
Julienne beetroot : 1 small beetroot
Caramelized onion : 1 cup
Minced ginger : 2 tbsp
Ghee (desi : 2 tbsp)
Sugar : 2 tbsp
Instructions
Wash and clean the chicken. Marinate it with ingredients listed under marination section. Marinate the chicken for min 1 hour.
Clean and wash the basmati rice. Pour it in a colander with fine mesh and leave aside to drain all the waters.
After that smear the basmati rice with large pinch of turmeric and 1 teaspoon sugar. Spread it on a wide dish and leave aside for 20 minutes.
Dry roast the whole spices (mention under the spice section, except bay leaves) and gently crush them once or twice.
Heat two tablespoon oil in a wide and deep pot. You can use pressure cooker too, but do not use the weight (or whistle).
Fry the chicken pieces till the rawness disappear. Sprinkle the roasted whole spices and continue frying the chicken for two more minutes.
Add tomato puree, keep braising till the rawness of tomatoes are gone.
Next add the spice powders – turmeric, cumin and garam masala. Keep braising it for another 10 minutes on medium low heat.
In a separate cooking pan, heat one tablespoon ghee and roast the cashews, almonds and raisins. Add the basmati rice and lightly saute for couple of minutes. Mix in the minced ginger and keep it separated.
Add the rice to the chicken, add 4 cups water, salt to taste and sugar.
Give a nice stir, cover with a tight lid and let it cook on medium heat till done.
This will take around 20 minutes.
If it has become very dry, sprinkle little water and fluff it with fork. If it is wet and moist, uncover and cook on low heat till it dries up a bit.
Drizzle the chicken pulao with ghee, stir in the caramelized onions, garnish it with grated carrots and julienne of beets.
Serve warm.
Notes
I also sometimes serve it with fried boiled eggs.
Sukanya Ghosh
Sukanya writes the blog Saffronstreaks, a food and travel blog where she experiments in the kitchen spiced up with interesting food stories and gourmet travelogues. She loves to cook with fresh produce, enjoy both spicy and sweet and her many dining out experiences become cherished memories. Sukanya is from India but now lives in North Carolina, USA.