Marie von Ahm doesn't want to talk about breaking the glass ceiling as the youngest and the then, only female member, of the Grand Jury Européen. She doesn't want to talk about proving herself as a woman in a world dominated by greying men of eminence. What she wants to talk about is staying put. And creating the Disney World of wine lovers.
By Roberta Phillips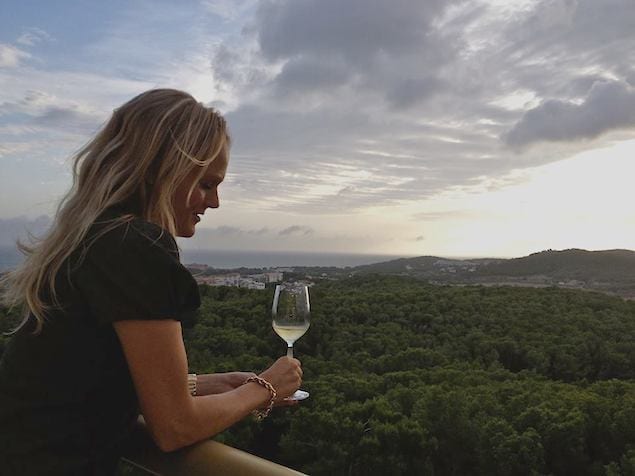 Marie von Ahm has spent her entire life defying expectations and going against the grain: she learned to be a wine expert in a country which used to be better known for pickled fish and smørrebrød than fine wines and exquisite champagne. When most wine experts flocked to southern France and Italy, she made her home in Catalunya. When the all-male judicial team of the Grand Jury Européen appeared as a closed circle, her merits planted her amongst them. And her next act might be the most unexpected of all: After years of spending 250+ days on the road as a censorious judge, sought after expert, and brand ambassador for Boërl & Kroff champagne, she's decided to put the suitcase away and sit still for a while.
It all starts with her (unofficially named) new project: Vines of Barcelona, a name borrowed from her inspiration Vines of Mendoza, a company set up in Argentina in 2005 which offers the complete vineyard experience. Depending on your appetite, this could be anything from picking and pressing grapes to managing and maintaining an entire vineyard. She has been working on her own venture for a year, creating a pretty incredible business project come luxury lifestyle. "A lot of people dream of having their own château somewhere, or their own vineyard but it's very expensive and most people don't have the time for it – you need to be there. For most people it remains a romantic idea and a dream."
Until now. Working with a private vineyard estate just an hour away from Barcelona, Marie is creating and will essentially be selling an amazingly desirable way of life. Epicures will have Marie's expert help and knowledge from start to finish, able to put in as much or as little time as they wish.
I met the radiant Marie Von Ahm here in Barcelona for an afternoon aperitif and I thought: "I really hope she orders the wine!" However, on this equally radiant sunny day in mid-February, the only things which passed through our lips were water, coffee and the endearing words you are about to read.
As we sat outside in the old quarter of El Born in light jackets and sunglasses, we both knew why we were living in Barcelona, or more accurately for her, in Sitges, a swanky seaside town just along the coast: "It's the happiness, the alegría, the way of life. People in other places don't enjoy life like they do here. They live in a warmer way."
This is something she lives by, not only in her private life but also in her professional life, maintaining the philosophy that one must only work with people whom one can get on with: "The wines can be as great as they can be, but if I don't like the people, I can't work with them. The combination of great people and great wine is key."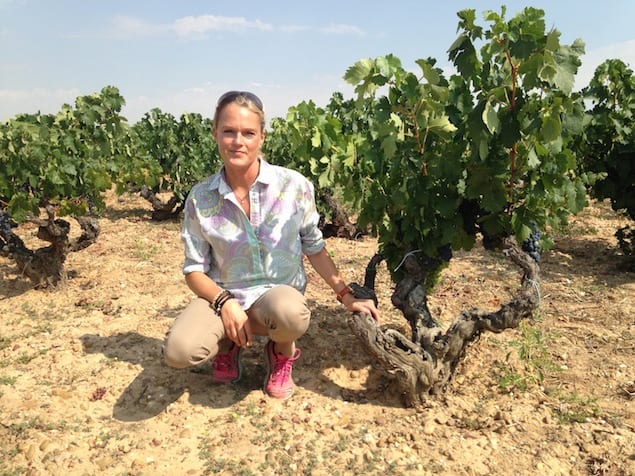 One week led to another and all of a sudden seven-and-a-half years had passed – a story not uncommon in the city of cafe culture and candour. Though the overarching factor for Marie was that Spain is a producing country. Coming from Denmark, where her vine to success was significantly pruned due its non existent production of wine, there was no doubt that in order for her career to flourish, some roots needed to be planted elsewhere.
So, why wine? I ask as we sit soberly sipping water. She giggles and says that apart from the obvious affection for the taste, it is quite frankly everything: "Nature, geography, culture, old European tradition, fashion, finance, the agriculture." Like the curved, elegant glass in which it is served, wine is not two dimensional. It cannot simply be read about, you have to taste it, and to taste it is to know where it comes from: the climate, the soil, the producers; its multifaceted nature is exactly why Marie wouldn't trade it for anything. "And of course people drink wine everywhere!"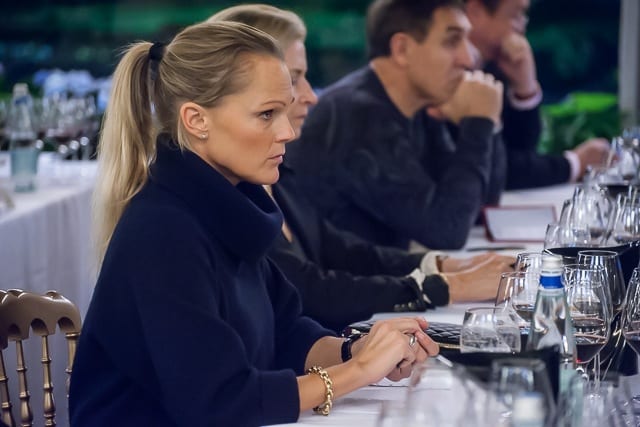 However, it is not as simple as having an all-consuming public, ready and waiting with an empty glass. She has had to prove herself over the years, especially as a woman and the youngest taster on the Grand Jury Européen: "To say something stupid in a group like that is just not possible. But you can't be there without talking either." So she went for it and took the words right out her esteemed compadres' mouths.
Already having secured a place on the board of Boërl & Kroff, it is clear that Marie knows her stuff, and she most definitely knows champagne. It is therefore no surprise that when asked to name her desert island wine, she said this: "Champagne. Definitely. Probably a Pinot Noir based champagne with some age, maybe 10 or 15 years. Champagne is, as much as I like everything else, the only thing that I can always drink, any time of the day. I never get tired of it."
As the sun sets over Barcelona, I learnt that her knowledge stretches far beyond cellars and table tastings. Delving into the existing threats of the economic crisis and climate change that wine producers have to deal with, she explained: "It's a huge challenge…the production of wine is becoming more technical and less romantic; the plant cannot simply take care of itself. Right now in Spain it's a disaster. Places which have always been fantastic in the forties, fifties and sixties – warm enough for the grapes to ripen – are now too warm. We end up with wines which are higher in alcohol, lacking acidity, sunburnt plants, hydric stress; the plants literally shut down. The same style which they have always produced is just not possible and so changes need to be made."
Of course, much has been effected by the financial crisis, but Marie, who started her own business in 2009 in the height of it, is more than optimistic: "Yes, we've had to adapt but last year was the best export year in Spain's history!"
Full of positivity, passion and a focus on the finer things in life, there is no doubt that Marie von Ahm's ever-growing success can be attributed to her ability to put herself out there, take risks and be confident in her decisions. Determination, hard work and a personable character go along way on the road to success.
Just in time for spring, Marie hopes to have Vines of Barcelona in business in the next two or three months. Her life will be made up of sun-soaked vineyards and catalonian countryside: "People will be able to sit on their own vineyard, drinking their own bottle of wine and eating food which is all locally, organically sourced…It's a no-brainer for any investor investing in Spanish property right now as prices are so low." This is the moment when you utter the words: 'I'll have what she's having, thanks.'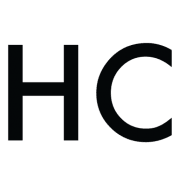 Roberta Phillips
Roberta Phillips is a UK-writer with a major in English and American literature. Her literary portfolio includes working with popular art and culture publications, both as a writer and editor, as well as taking on the world of fine wines and gastronomy.