A traditional Chinese bread served with soups or with meat and vegetables. This Beijing style is filled with sesame and Sichuan peppers.
By Elaine Luo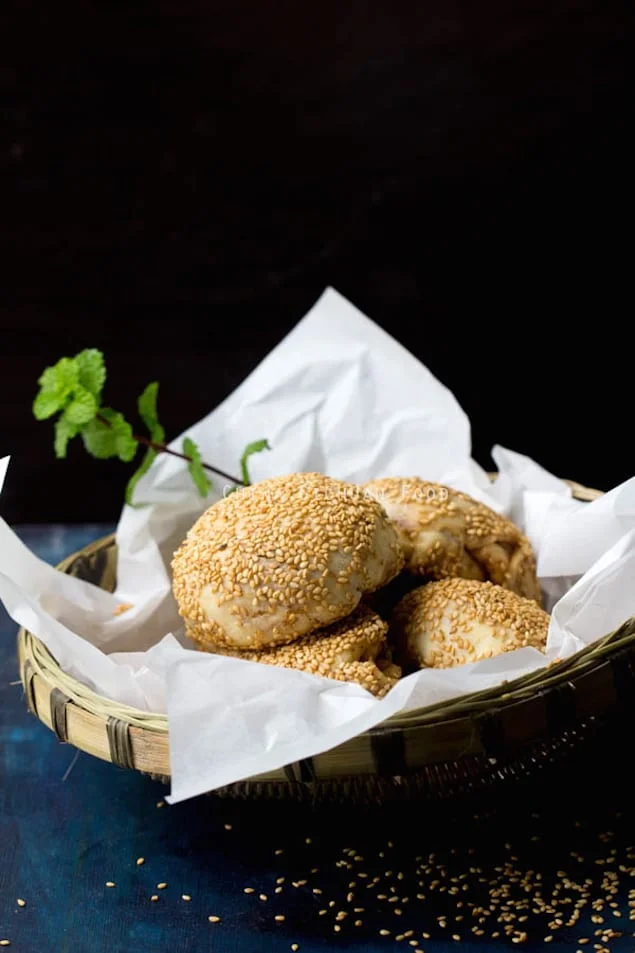 Shaobing, a Chinese layered flatbread, is a traditional Chinese food. The taste and shape of Shaobing differ from place to place. It can be round or oval, either stuffed with filling or not, decorated with toasted sesame or not.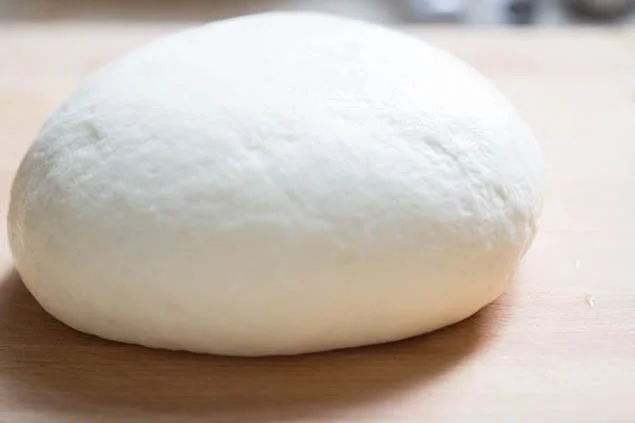 This Shaobing is filled with sesame and Sichuan peppercorn, a classic Beijing style. And one important tip I would love to share is how to serve Shaobing.
If shaobing is by itself, I cannot call it a yummy and satisfying food because it tastes slightly dry, tough with strong aroma. Usually we can serve Shaobing with soups and porridge. Or slice it into two pieces and then filled with some juicy meat or vegetables.
I use freshly ground Sichuan pepper powder in this recipe, but you can use Szechuan pepper salt. And here are some tips about how to control the texture. For a softer texture, add a touch more water or use the oven baking method; for a stiffer texture, slightly reduce the amount of water and using pan-baking method.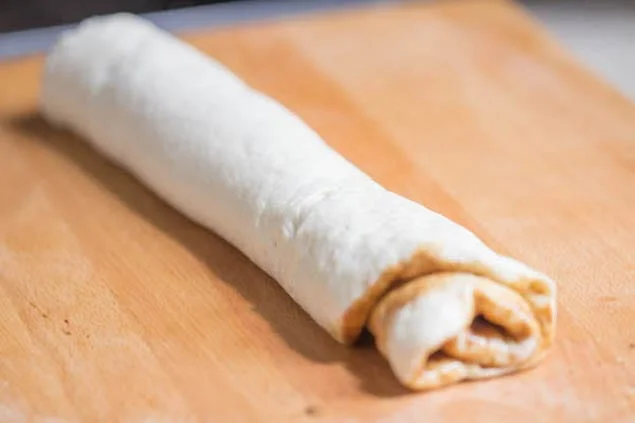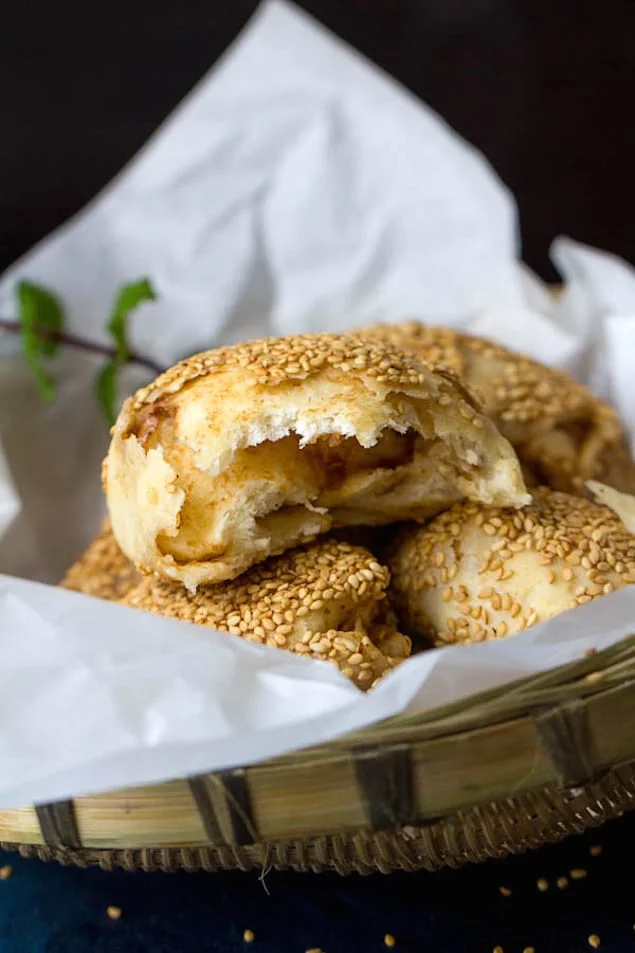 How to Make Shaobing: Layered Chinese Bread
A traditional Chinese bread served with soups or with meat and vegetables. This Beijing style is filled with sesame and Sichuan peppers.
Recipe Type:
Baking, Bread
Serves:
6 medium shaobings
Ingredients
Dough
2 cups all-purpose flour
150ml (5 fluid ounces) warm water, around 35 degree C (10ml for adjusting )
2 teaspoons yeast
1 teaspoon sugar
pinch of salt
sesame oil
light soy sauce for brushing
toasted sesame seeds
Sauce
2 tablespoons sesame paste
1 and ½ tablespoon sesame oil
2 tablespoons Sichuan peppercorn(adjust according to personally preference)
pinch of salt
Instructions
Melt sugar and yeast with warm water. And then mix with flour and salt. Knead until smooth.
Cover with a wet cloth and proof for around 30 minutes in warm places until 1 and ½ times in size.
Mix sesame paste with salt and sesame oil until well combined. Toast Sichuan peppercorn with lowest fire and then ground it after cooling down.
Coat the operating board with sesame oil. Roll out to a large rectangle (mine around 30cm long and 20cm wide). Spread the mixed sauce and Sichuan pepper powder evenly.
Roll the dough up tightly starting from the long side. Try to stretch the dough slightly during this process cause we just want more layers inside the Shaobing.
Cut into six portions and blend the two ends of each portion together (to wrap the fillings inside) and make round balls.
Preheat oven to 180 degree C around 365 degree F if you plan to bake them.
Brush each one with light soy sauce and then press them gently into a bowl with toasted sesame seeds. Turn around and coat the other side.
Bake for around 15 to 20 minutes until the outside surface becomes stiff and brown. Or heat up a plan over medium fire and then pan fry the first side around 5 minutes over medium fire and then the second side 4 minutes over low fire. Both sides should be crispy and slightly browned.
Notes
Serve with soups, porridge or hot pot!
Elaine Luo
Food blogger from China. Love real and simple dishes especially Sichuan Cuisine.