Learning to make your own tofu is not only satisfying and exciting, but you also get fresh soy milk from the process.
By Pallavi Gupta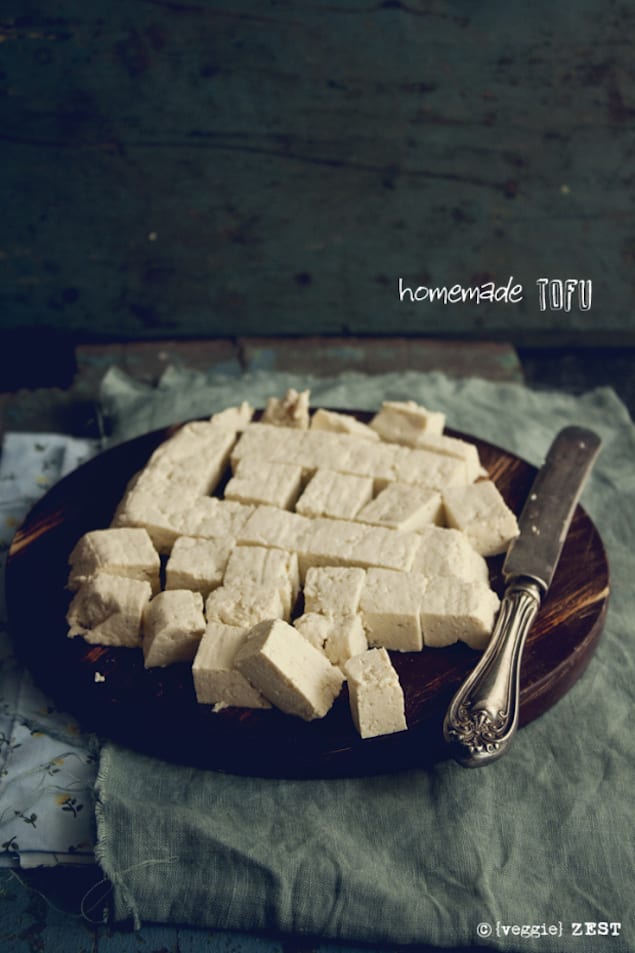 The process of making tofu requires a bit of planning and half of a day. Making tofu involves a few steps and starts with soaking dry soy beans over night. Indian folks will find the process relatively easier since we've seen our mothers make cottage cheese at home and making masala chickpeas in curry (chole) from dry chickpeas.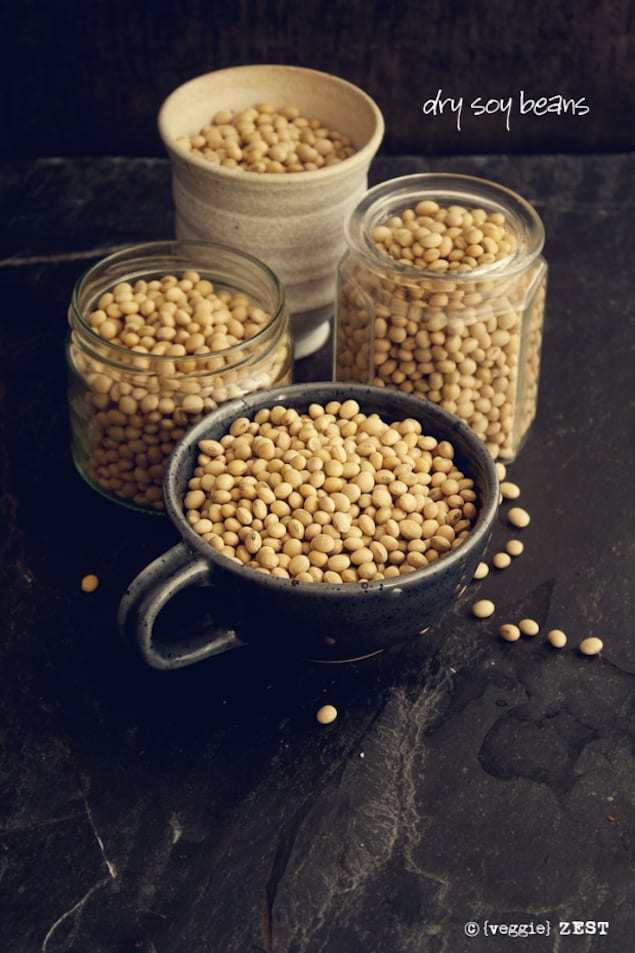 The tofu making process is lengthy but calls for just two ingredients. Also you get three products in the process – okara (soy pulp), soy milk and tofu. All in all a happy recipe, also its exciting to make your own tofu. It can only get easier with practice!
See Also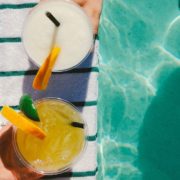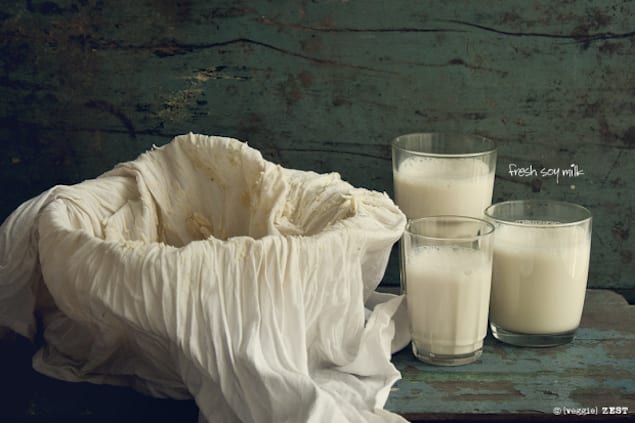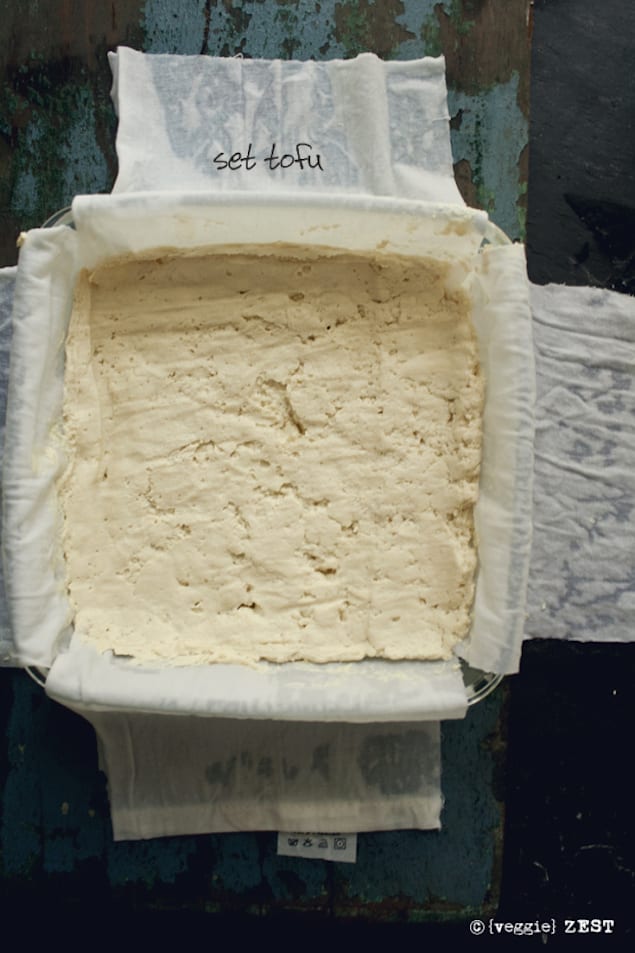 How to Make Tofu
Learning to make your own tofu is not only satisfying and exciting, but you also get fresh soy milk from the process.
Recipe Type:
Side, Protein
Ingredients
2 cups dry soy beans
4 cups water
2 tbsp rice vinegar
Instructions
Soak dry soy beans in enough water to come up till and inch above the level of beans. Soak the beans overnight or a minimum of 8 hours.
Drain the water in which the beans have been soaking and add fresh 4 cups of water.
Place the soaked beans along with the water into a blender and whiz to form a smooth liquid. If the beans and water is too much then do this step in two batches.
Pour the blended soy mixture into a deep pot (soup pot) and place over medium low heat.
Cook this mixture stirring gently but continuously till it comes to a boil.
Turn the heat to low and cook for another 3 to 4 minutes stirring continuously.
Turn the heat off and let the mixture cool to a point where its cool enough to touch.
Place a clean kitchen towel over a large bowl and pour the liquid into the kitchen towel.
Lift the towel and squeeze as much of the liquid as you can. Place another bowl with water on top of the towel to help with this process.
You just made fresh soy milk. You should get about 4 cups of it.
Pour the soy milk in a heavy bottom pot and heat on medium low, stirring occasionally.
You just want the mixture to heat through and not boil. It should be around 175 C.
Turn the heat off and slowly add the rice vinegar. Stir gently and cover with a lid. Leave the mixture covered for 10 to 12 minutes.
In the meantime prepare an 8×8 square dish and line it with clean kitchen towel.
After ten minutes the curds will separate. Pour the mixture into the pan lined with the kitchen towel. Cover the top of the tofu with a piece of cloth the exact same size as the pan – 8x 8 in this case. Place a plate (that fits inside of the pan) on top of the kitchen towel. For a firmer tofu, place some weight like a can of soup on top of the plate.
The tofu will release a lot of water, keep tilting the pan over the sink to remove it.
Let the tofu sit in the pan for about 15 minutes, then gently remove it from the kitchen towel.
Place on a chopping board and cut in cubes.
Pallavi Gupta
Pallavi is a vegetarian globetrotter, who currently lives in the southern part of India. Past ten years of her life includes living in six cities in three different countries. It has added to her vast exposure of cuisines from different parts of the world which is now reflected in her cooking. She shares her knowledge of vegetarian and vegan recipe from around the world via her blog Veggie Zest. When not cooking or photographing, she does graphic design.