Lemon and Avocado Hummus with Parmesan Pita Chips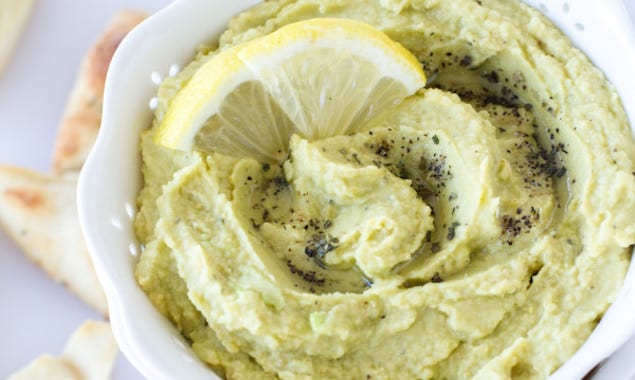 There is nothing like homemade hummus. This lemon and avocado hummus with pepper takes just a few ingredients to make a gourmet dip served with fresh parmesan pita chips.
By Michelle Verkade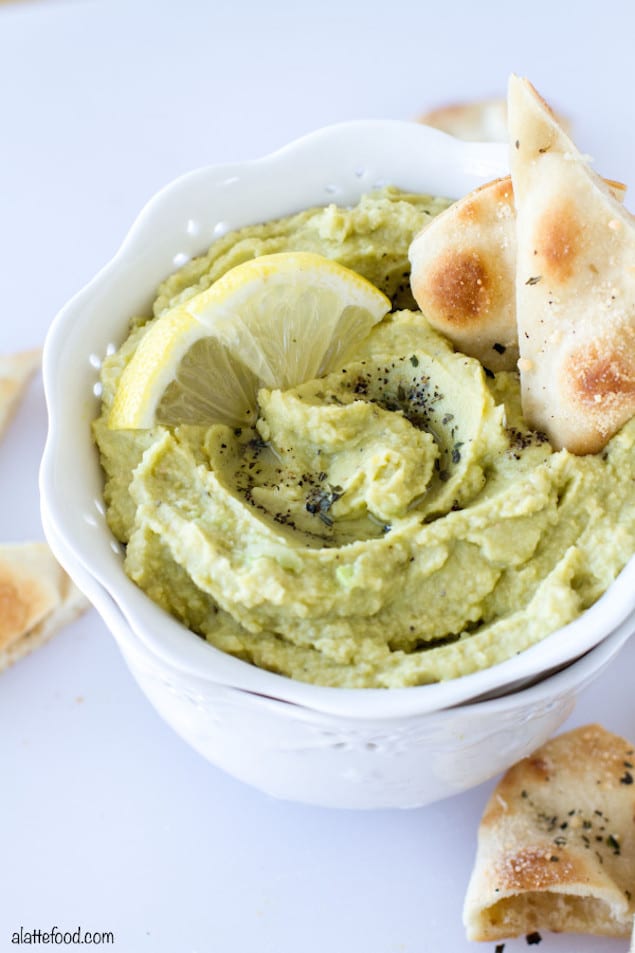 This hummus dip is ridiculously tasty and so, so easy to make.
Put together lemon, pepper, avocado, and chickpeas and you have a match made in heaven, the king of snack.
Truthfully, all hummus takes to make is just a handful of ingredients blended in a food processor. It's fast, it's packed with protein, and it's delicious.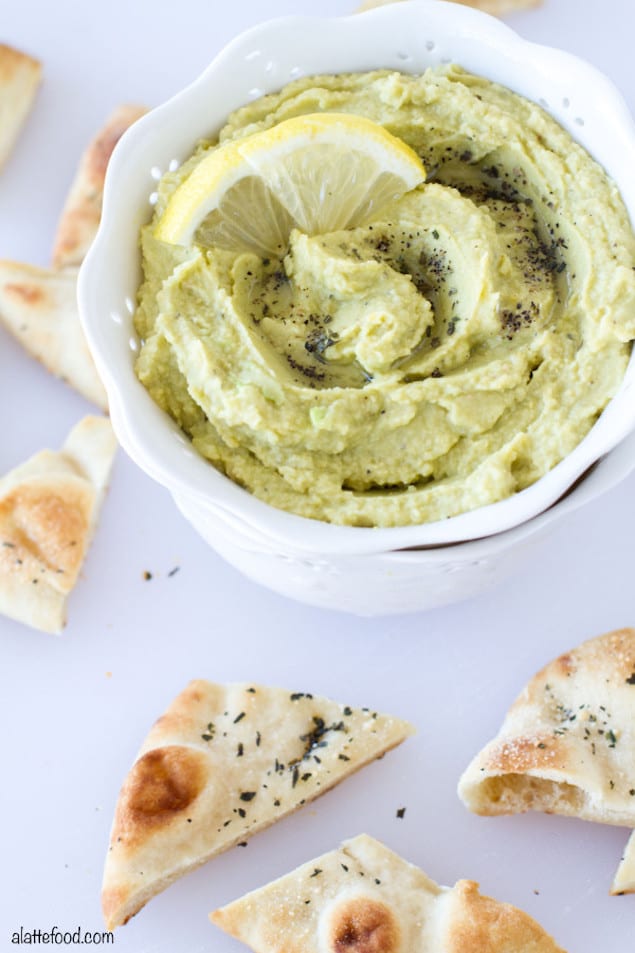 I didn't want to have this amazing hummus with boring store-bought pita chips, so instead I made my own parmesan and herb chips.

Lemon and Avocado Hummus with Parmesan Pita Chips
There is nothing like homemade hummus. This lemon and avocado hummus with pepper takes just a few ingredients to make a gourmet dip served with fresh parmesan pita chips.
Recipe Type:
Appetizer, Dip
Ingredients
Hummus
1 (15 oz) can chick peas (garbanzo beans), well drained
1 large ripe avocados, cored and peeled
3 Tbsp olive oil, plus more for serving
3 Tbsp fresh lemon juice
¾ tsp lemon pepper seasoning
½ tsp black pepper, plus more for serving
1 tsp salt (or to taste)
½ tsp garlic powder
1 tsp basil, plus more for serving
Pita Chips
4 slices pita bread, cut into small strips or triangles
¼ cup olive oil
¼ cup grated parmesan cheese
2 Tbsp dried Italian herb blend
½ tsp black pepper
Instructions
Preheat oven to 400 degrees. In a bowl, toss pita chips with olive oil, parmesan cheese, herbs, and black pepper. Spread evenly over a baking sheet, and bake for 10-12 minutes, or until crispy.
In a food processor, blend all hummus ingredients until smooth, about 5-6 minutes.
When serving, add black pepper, herbs, and olive oil, if desired.
Michelle Verkade
Michelle is the creator and recipe developer at A Latte Food, a site dedicated to all things sugar and spice. And coffee. There you will find a variety of delicious desserts and classic comfort foods that are easy to whip up and even easier to eat! For more on Michelle, feel free to visit her blog and connect with her on Twitter, Pinterest, and Facebook.