Amanda Marsteller makes a drinkable bourbon solution to harsh winter winds that puts hair on the chest of the classic cocktail.
By Amanda Marsteller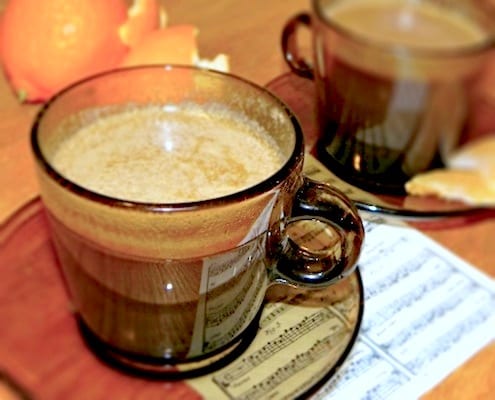 Winter is the official spokeseason of nogs and toddies, spiced ciders and buttered spirits. Whatever your poison, now is no doubt the weather for downing some hot libations. While hot buttered rum is the standard, I had some quality small-batch bourbon on hand from my local Kings County Distillery, and thought its caramelized depth would give this old cocktail an update in gusto. Traditionally, the recipe includes the obvious butter and rum, along with sugar, spices, and the final addition of a hot liquid, usually boiling water or cider. I think a citrus spritz also helps liven up the various rich flavors. If you're planning on crafting a large round of these hot bourbons or sipping a weekly personal dose during the cold months, you can mix the butter, sugar, and spices together ahead of time and freeze the mixture for easy prep, slicing off a slab as needed. Otherwise, a mere tablespoon of the butter mixture per mug will do.
To avoid watered down butter-bourbon, simply make sure to avoid water entirely as your hot liquid. I much prefer using apple cider as that melds naturally with the warm spices and mellow bourbon. Or try a mixture of orange juice and water if you don't have apple cider available, because after winter's white breath slaps you silly on your walk home from work, the last thing you can endure is a weak cocktail. Cheers to a warm winter's mugful.
See Also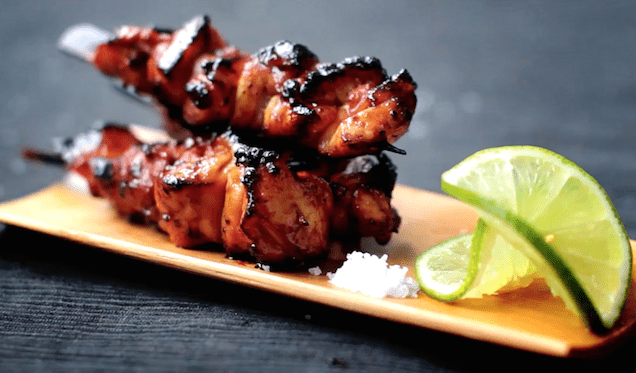 Print
Hot Buttered Bourbon
A drinkable solution to harsh winter winds that puts hair on the chest of the classic cocktail.
Author:

Amanda Marsteller

Prep Time:

5 mins

Total Time:

5 minutes

Yield:

2

1

x
2 tablespoons

soft unsalted butter

1 1/2 tablespoons

brown sugar

1/2 teaspoon

cinnamon
Pinch allspice
Pinch ground cloves
Pinch salt

1

–

2

ounces bourbon

1

–

1 1/2

cups hot apple cider
Lemon or orange slices, optional
Instructions
Begin by mixing the butter with the brown sugar and spices and evenly dividing the mixture between two small mugs.
To each mug, add half an ounce or an ounce worth of bourbon, depending on how strong you prefer your cocktail.
Finally, fill each mug to the top with hot apple cider and stir until the butter is completely melted.
Serve hot with a spritz of citrus juice.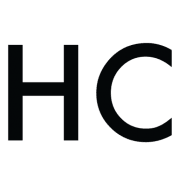 Amanda Marsteller
Amanda is an associate producer in food television and editor of mobile culinary apps. While new recipes and restaurants enrich her everyday eating, she finds a certain thrill in exploring the public library's historic menu collection and reveling in the dishes of days gone by. With the Brooklyn Bridge in view, she believes that her borough is one of the most exciting locales to experience food, in both the present and the past. She also pens a blog called The Choy Luck Club, in which she shares the bounty of community-supported agriculture.