Forget crowded and expensive restaurants this Mother's Day. Celebrate your mom—and all the special women in your life—with an afternoon tea party.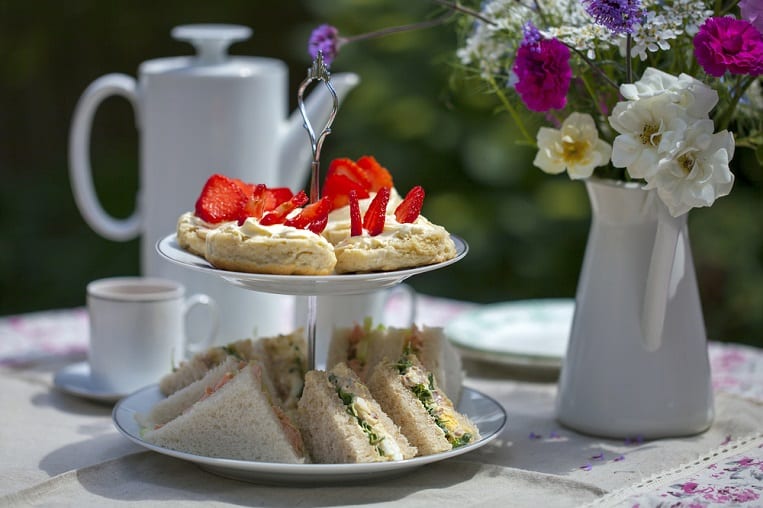 Shutterstock: Magdanatka
Simple to prepare, but oh so refined, an afternoon tea party to celebrate mom will be a gathering she won't soon forget. Here are some quick tips for pulling it off:
SETTING THE SCENE
Table
Set the table in your dining room or on your patio. Use a white linen tablecloth and floral-print napkins. For a small group, set places at the table. For a larger group, set the table buffet-style with tea and drinks on one side and food on the other. Use white or vintage china with English rose motifs (these can be purchased at second-hand stores and do not have to match), silver teaspoons and tiered serving pieces. Place fresh flowers in the center.
Music
Often overlooked, music at a party lends an ease to the gathering. Play classical or smooth jazz softly in the background.
Small Bites
Fill serving pieces with delicate tea sandwiches, mini cookies, scones and colorful bite-size tarts and petits fours. A bowl or platter of cut up fruit will add color and a fresh component to the table. Prepare fillings ahead of time and assemble sandwiches right before party time so they do not get soggy.
Drinks
Yes, tea is the focus, but offer some other drinks as well. Champagne, Mimosas or Bellini's fit the refined party theme and virgin drinks like iced tea and lemonade are perfect for those who prefer something cold but without a kick.
TEA
There are many teas to choose from, but black teas are the classic pairing for an afternoon tea. Below are descriptions of a variety of them. Offering only two or three teas is sufficient, especially if you are serving other drinks, but make sure one is decaffeinated or an herbal "tea." Put out sugar, artificial sweetener, lemon slices, honey, milk and cream.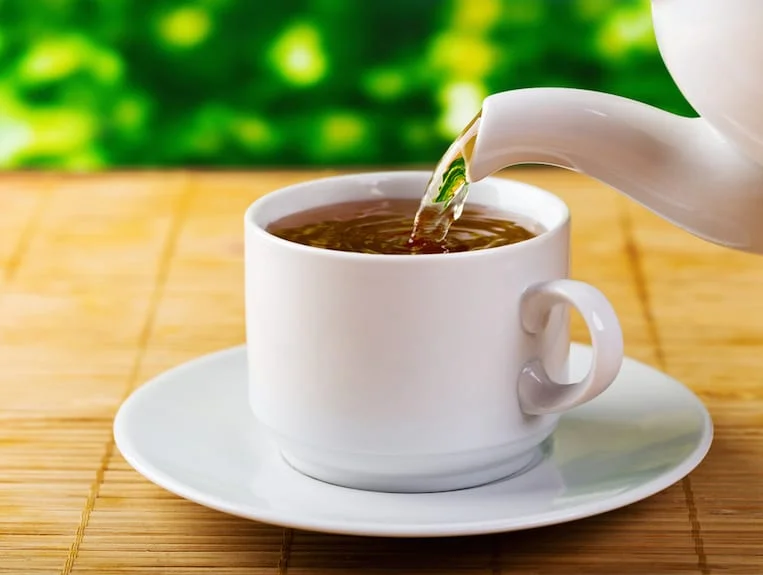 Shutterstock: Nitr
Earl Grey Tea
Earl Grey is the world's most famous flavored black tea. It gets its citrusy flavor from the essential oil of bergamot (an orange-like fruit). The natural sweetness of Earl Grey lends itself to pairing with many afternoon tea sweets.
Assam Black Tea
Assam black tea is grown in Assam, India. It is known for its briskness as well as its robust, malty and sometimes tannic (astringent) flavor. Many people enjoy their Assam tea with a little milk and sugar, which pairs nicely with sweets. Without milk and sugar, Assams will go well with savory bites.
Ceylon (Sri Lankan) Black Tea
Ceylon teas include white, green, oolong and black varieties, but Ceylon black teas are most popular for afternoon tea. Two of the more popular black varieties are Dimbulla and Uvam. Dimbulla has a reddish amber color in the cup, a medium to full body and a slightly fruity flavor with mineral notes. Uvam is intensely floral and slightly sharp with a golden color in the cup. They both pair well with a range of afternoon tea foods.
Darjeeling Black Tea
Darjeelings are teas from Darjeeling, India. They are available in black, green, white and oolong. Darjeeling black teas are a classic pairing for afternoon tea foods. They have a flora aroma and the flavor can include a touch of astringent tannic characteristics and a musky spiciness.
You might find you have a choice of first flush and second flush. Spring-harvested Darjeeling first flush is light in body and has nuances of pistachios, nectarines and freshly cut flowers. Summer-harvested Darjeeling second flush teas can have complex flavors of butter, nuts, flowers and fruits with balanced astringency and a sweet toasty finish. They have a fuller flavor than teas from first flush. Both work well with savory foods and second flush pairs well with chocolate and fruity desserts.
Chamomile "Tea"
Chamomile is an herbal infusion with sweet apple notes. It is naturally caffeine-free and pairs nicely with sweets, especially scones and fruity confections.
Green Tea
Green teas aren't nearly as popular as black teas during afternoon tea, however, many people are very familiar with Gunpowder Green Tea and enjoy its smoky, sharp flavor. Unfortunately, it is not the ideal choice for an afternoon tea; it does not pair well with sweetened foods since they bring out the bitterness in the tea. A better choice is fruity green teas. They have a light natural sweetness and go with chicken, turkey, all kinds of salads (including fruit salads), sandwiches and unsweetened pastries like croissants.
Lavender "Tea"
Brewed on its own or as part of a tea blend, lavender is a common "tea" for afternoon tea. Popular lavender blends include Lavender Earl Grey and herbal combinations of lavender, chamomile and mint. The sweet, perfumey flavor of a lavender tea pairs well with simple afternoon tea foods like scones, petits fours and shortbread cookies.
An afternoon tea party is the perfect way to show the moms in your life they're special. No one needs to know how simple it is to pull it together! Happy Mother's Day!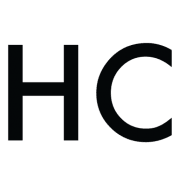 Carolyn Haitsch
Love of food and wine led her back to NYC where she spent years developing recipe collections, attending culinary classes, and searching out the best restaurants in Union Square. When not in the Honest Cooking editorial offices, she can be found in Connecticut doing what she loves best--cooking for family and friends and dreaming up her next culinary adventure.