A sweet walnut crust is the key to these velvety cheesecake bars topped with stunning fresh figs and honey.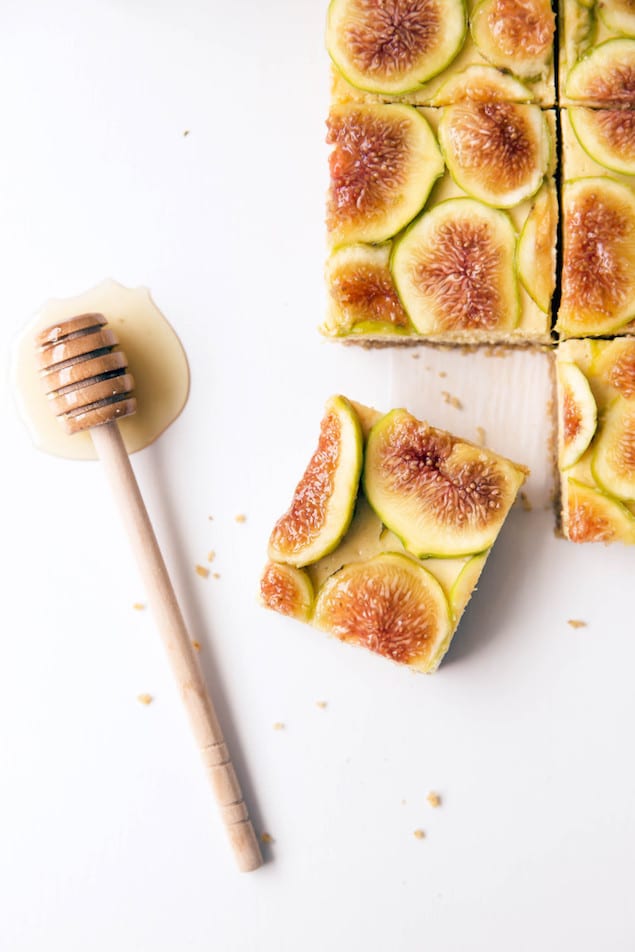 These Honey Walnut Fig Cheesecake Bars. Are. In. Sane.
You know how in these pictures you see little crumbs everywhere? That's because I kept eating bars off camera and they'd crumble all over the table.
It all starts with a walnut graham cracker crust. The richness of the walnuts makes for a seriously addicting layer. Like, I would eat this on its own.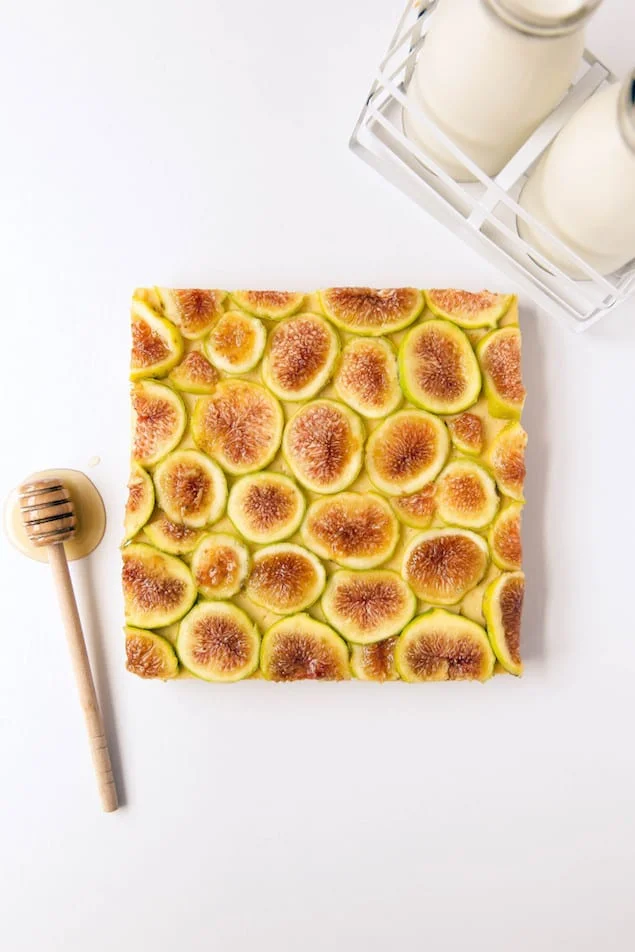 Next is a creamy honey cheesecake layer. It's light enough that it doesn't weigh you down, but thick enough that it feels velvety on your tongue.
A mosaic of fresh figs tops it off. It makes the bars look so artistic and elegant! They add a mild fruity sweetness that keeps the bars fresh and light. Plus, it's really satisfying to get all the figs to fit together perfectly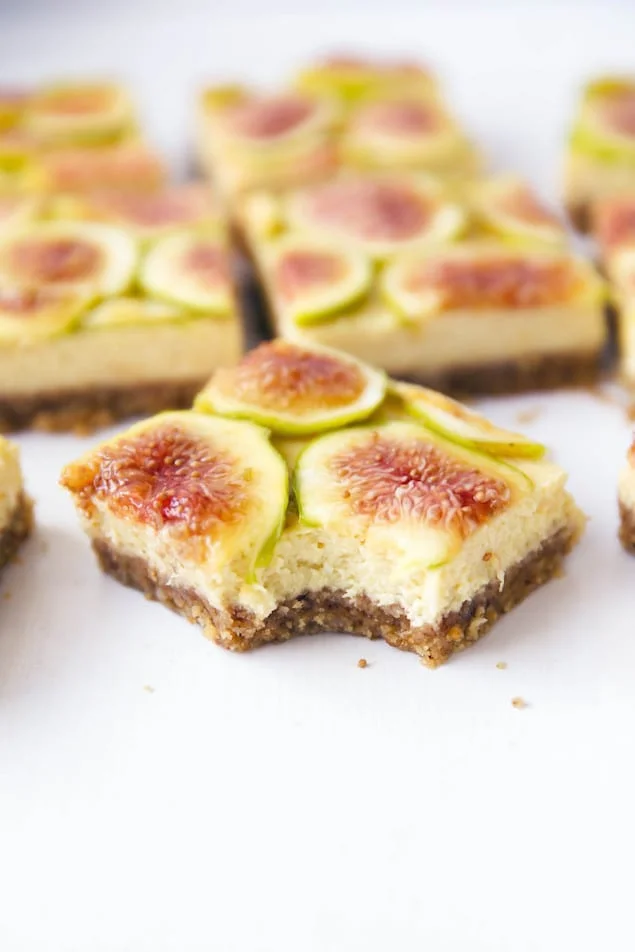 Print
Honey and Fig Cheesecake Bars
---
Description
A sweet walnut crust is the key to these velvety cheesecake bars topped with stunning fresh figs and honey.
---
For the crust
½ cup

walnuts

1 cup

graham cracker crumbs

¼ cup

sugar

6 tablespoons

butter, melted
For the honey cheesecake
10 oz

cream cheese, room temperature

2

eggs, room temperature

1/3 cup

honey

2 teaspoons

vanilla

½ teaspoon

salt

6

fresh figs, sliced thin lengthwise (wait to slice until the very end)
---
Instructions
Preheat oven to 325°F. Line a 9×9 pan with parchment paper.
In a food processor, combine the walnuts, graham cracker crumbs, and sugar. Pulse until the mixture resembles a fine sand and the walnuts are completely pulverized. Pour in butter and pulse until it comes together. Press the crust firmly and evenly into the pan.
In a large mixing bowl, whip cream cheese and eggs until light and fluffy. Add in honey, vanilla, and salt, mixing until combined. Pour over prepared crust.
Place the 9×9 pan in a water bath (you will need a larger pan filled with 1 inch of water) and place everything into the oven. Bake for 1 hour, then allow the cheesecake to cool completely (about 4 hours).
Once cooled, arrange the fresh fig slices over the cheesecake. Use a sharp knife or scissors to cut the figs to fit around the perimeter.
Category:

Dessert, Baking
Sarah Fennel
Sarah Fennel is a photographer, writer, and baker for her blog, Broma Bakery. She also works in marketing, and has held a variety of positions in the food industry in Boston, New York, and Ann Arbor, where she now lives. She is a graduate of the University of Michigan. On her site you will find simple, delicious, and eye-catching recipes that anyone can make at home.