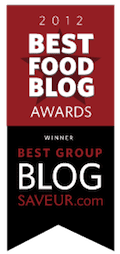 We're honored, humbled, happy and extremely proud to have won the "Best Group Blog" category at the 2012 Saveur Best Food Blog Awards.
More than 40.000 blogs and websites were submitted to the 2012 Saveur Best Food Blog Awards, 6 were nominated in the Best Group Blog category – and yesterday, we were named the winners in our category.
The nominations were chosen by the editorial staff at Saveur, but the final vote was in the hands of the readers. So thank you, from the bottom of our hearts, to all of you who voted for us. We're forever grateful.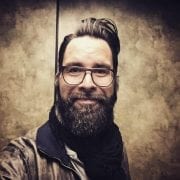 Kalle Bergman
Kalle Bergman is a food writer and media entrepreneur who is the founder of Honest Cooking. As a food writer, his writing has been regularly featured in publications like Gourmet, Los Angeles Times, Huffington Post and Serious Eats. He is obsessed with simple food, more often than not from his native Scandinavia.